I'm Nial Fuller, founder of Learn To Trade The Market, the webs foremost forex trading education service since 2008. If your an aspiring trader wanting to learn to trade forex, cfd's, futures, commodities, indicies or stocks, this site is for you!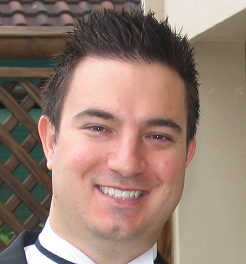 I have made over 1700 posts since I started writing in early 2008… so to save you time, I have created this 'First time visitors guide' to help you easily access my best ever trading lessons and tutorials.
I strongly encourage you to go through information on this page carefully before continuing to browse the site. I further encourage you to read  my 'most popular posts' below.

1. If you haven't already done so, please 'Sign Up' to my FREE Forex Trading Newsletter here. You'll get free trading videos, articles, trade setups and more. Sign up for free here.
2. Are you a forex beginner ? – If you have just started to learn to trade forex, you should first go and study my free beginners forex trading course here, then come back to this page and continue reading this starter guide.
3. Read my best posts first and develop and understanding of my trading style & philosophies – Before you read any of the lessons and information on my site you will need to first understand the basics of my trading style. Below are a list of 'essential getting started posts' to help you develop a basic understanding of how I trade.
Below I have provided links to my 'best stuff'. You might like to go through these videos, articles and tutorials first – it will save you hours and fast track your learning.

Popular Trading Strategies Articles
Popular Live Trading Videos
Popular Trading Articles
Popular Trading Money Management Articles
Popular Trading Psychology Articles
Popular Guides

4. Check Out My Professional Forex Trading Education Course

Sine 2008 I have taught more than 15,000 students how to trade the market with my simple yet powerful price action trading strategies. These are the same trading strategies I have used to trade personally for almost 2 decades. As a member you get life-time access to my professional trading education courses, trade setups newsletter, live trade setups forum & members email support line and more. When your ready to take your trading to the next level, check out my Professional Forex Trading Course here.