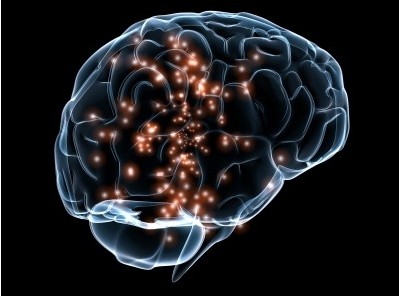 Many traders notice a distinct difference in their live-account trading performance vs. their demo-account trading performance. Yes, that's right, you're not alone here; almost every trader experiences a much easier time making "money" on a demo account than they do on their real money account. I have heard traders blame it on "dishonest brokers" trying to "manipulate" their trades, or even on changing market conditions after going live. The truth of the matter is that YOUR BRAIN is the culprit behind your trading success on demo and your trading failure once you move to live trading. Clearly, there is an important lesson to be learned here, so let's dig into this a little deeper…
The reality of real-money trading
Let me ask you something, when you placed your first real-money trade did your heart beat faster? Maybe you broke out in a full-body sweat? These things are common when traders switch to real money trading from demo trading, because there is now real money on the line. To a certain degree it's normal to get a little nervous on your first real-money trade, but in reality, if you are fully prepared for the mental battle of Forex trading, you should have learned before trading with real money that there is clear and present danger of losing money in the markets. This fact alone should lead most traders to only risk an amount of money that they are fully prepared to lose per trade.
But, what we SHOULD do is not always what we actually DO. I am included in the camp of traders who did spectacular when they first started on demo and then suffered some big losses shortly after switching to real money trading. Only after I realized that the difference was that there was actually REAL money at risk that COULD be lost VERY QUICKLY, did I begin to slow down and focus on the trading, not the money. Shortly after I did that, my trading began to improve rapidly.
The reality is that most traders are not fully aware of the threat of losing money on ANY trade they take before they start trading live. As a result, once they enter their first live trade, they have probably risked too much money and once they see the market move against them, they instantly get butterflies in their stomach and do something stupid. Now, no one likes to lose money, but if you are going to be a speculator in the Forex market, you better damn well be prepared to lose some trades and make a plan to deal with it. The market does not care about you, it doesn't care about your kid's college fund or your retirement fund, and it will happily take all the money you offer up to it if you allow it to.
Money Talks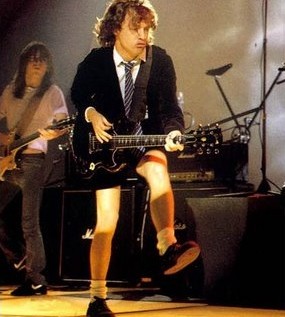 In their famous song "Money Talks", AC/DC really put it succinctly…Indeed, money DOES talk, and anyone who tries to say otherwise is simply a fool or in denial (check out the money talks video here, warning, it rocks pretty hard, I like to listen to this song while analyzing the markets). In fact, money talks SO loud that it penetrates through our advanced logical-thinking brain components and goes straight to our more primitive "fight or flight" components and stimulates them like an old man on an over-dose of Viagra.
Indeed, enough money can make a man (or woman) do JUST about anything, and it is simply because MONEY = TIME, and our time is THEE most precious thing we have on this earth. So, one could say that when your hard-earned money is on the line, it is analogous to your days, months, or years being potentially shaved off of your lifespan…thus the emotion kicks in and your trading account goes to hell.
Did you catch that part above about "money can make a man or woman do just about anything…"? You see, while the market has the ability to take your money from you on ANY given trade, YOU have the ability to decide how much you are willing to let it take. So, you have to use this ability to your advantage. I firmly believe that the amount of money you risk on a trade dictates whether or not you become emotional, and emotional attachment to a trade is the fastest way to lose your money. Simply put, the more money people risk on a trade relative to their account size, the stupider their actions in the market become. So, you need to use this fact to make sure you are thinking as objectively as possible by not risking too much money for your account size.
I don't care who you are; the most disciplined marine-sniper-body builder in the world is going to become an emotional wreck if they risk 50% of their trading account on any one trade, it's just human nature. So, knowing this FACT, we have to indirectly control our emotions by first controlling our risk per trade. You see, controlling yourself in the market is a game that is conquered by preemption and by thinking BEFORE you act, not after the fact. You have to take into account your complete financial situation and really decide how much money you can lose on a trade and not become emotional as a result.
I suggest that traders sit down and map out all their finances before they begin trading with real money; from investments, to bills, to debt, map it all out and then decide how much "fun money" or disposable income you have left over. If you have any fun money then it is feasible to risk it in the markets, if you honestly don't have any fun money then you should continue demo trading and learning and consider real money trading only when your financial situation improves.
The most valuable thing we can learn from demo trading
Is demo trading valuable? Yes. Should all traders demo trade with my price action trading strategies before attempting to trade them live? Absolutely. BUT, you should understand that there is ZERO emotion involved with demo trading, and so it can only take you so far and should not be used as a crutch. Once you have ironed out all the details of your trading strategy and have made consistent money with it on demo for about 3 months or slightly longer, it's time to move to the big-boy account IF you have the "fun money" that I discussed earlier. If you don't have the fun money then keep demo trading, but take your demo trading results with a grain of salt knowing that the emotion is ALREADY removed for you.
So, what is the most valuable thing we can learn from demo trading? Well, clearly it is that not having any emotional attachment to your trades is the easiest way to make money in the markets. So, since a demo account inherently removes the potential for emotion, you have to decide how to remove the emotion when you start trading live, and you need to do this BEFORE you enter any real money trades. So, how do you get the same positive results you experienced on your demo account while trading your live account?
How to trade your live account like it's a demo account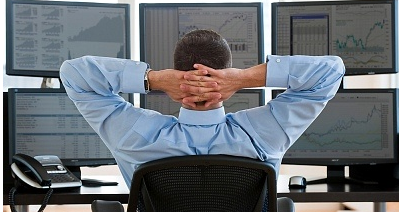 So, since we experience no emotion on a demo account and generally have much better trading results, we need to emulate the sensation of having no emotion while trading our real accounts. However, this is a little more difficult than it might seem since the risk of losing money is always present  on a real account. But, there are some "tricks" that we can use to keep ourselves calm and collected even while risking real money:
• Accept that you will lose…don't fight it – The first thing you need to do when trading a real account is to fully accept that you are going to lose sometimes. In fact, some professional traders lose around 50% of their trades, but due to risk reward and proper forex money management, they are still able to make a very good living. So, don't fight the inevitable losing trades, instead, learn to work with them and accept them as part of doing business in the Fx market.

• Don't risk money that's not truly "fun money" – As I discussed before, never trade money you really need for anything else in your life. If you want to trade the markets you will have to have RISK CAPITAL….just like if you start any other business you will need capital, so remember that Forex trading is a business. The reason you made money on a demo account was because you felt no emotional attachment to your trades since there was no money involved…you can emulate this feeling by only trading with money you really don't care that much about.
• One trade means NOTHING – One trade means nothing…in demo you assign no significance to any one trade because you do not have real money at risk. In real-money trading you do have real money at risk (obviously). So, to emulate the feeling of trading a demo account, you will need to reduce or eliminate the significance you place on any one trade by only risking an amount of money you are totally OK with losing. Before you enter any trade ask yourself out loud "Joe, are you OK with losing this amount", answer honestly and only pull the trigger if your answer is "yes". (Also, make sure you use your own name and not Joe if Joe is not your real name, otherwise people might think you are crazy).
Also, remember that your trading success is the result of a large series of trades. If you are winning 50% of your trades you could lose 50 in a row out of 100, but if you're maintaining a risk reward of 1:2 or more on all your trades, you are still going to make a lot of money, even in the face of having 50 losing trades. (obviously that's a pretty extreme example used only to prove the point that one trade is not that important in the grand scheme of things, you are extremely unlikely to have 50 losing trades if you are a patient and savvy price action trader)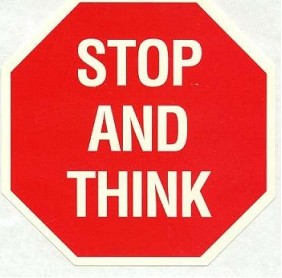 • Know what you're doing before you risk your hard-earned money (time) in the markets – I can't even tell you how many emails I get from people who clearly have no trading strategy under their belt and who clearly have no idea what they are doing, but are already trading with real money. Simply put, if you have not mastered an effective trading strategy like price action, you are simply doing yourself a disservice by risking your hard-earned money in the markets. If you are still unsure about what you are looking for in the markets, or about what your trading edge is, go back to the "books" and stop trading real money.
• Pre-plan everything – Finally, perhaps the "glue" of heading-off the emotion of real money trading lies in pre-planning all your actions in the market as much as possible. Certainly, there will be times when you need to employ discretion, mainly in exiting Forex trades, but by and large you can map out what you are going to do before you enter the market, therefore there are no surprises and no knee-jerk reactions to whatever unfolds after you enter a trade.
The only real tool that you have in defending against the emotion of having your real money on the line is controlling yourself BEFORE you enter a trade. Do not jump into the market like a machine gunner, instead, learn to trade Forex like a sniper. This concept of "sniper trading" is the primary trait that led to my success in the markets and it essentially means you need to preempt your trading entry, be precise in executing it, and then "strike" with confidence; don't hesitate if you know what you are looking for. Trading like a sniper is the most significant factor that led to my success in the markets, and as  a result, it is one of the most important things I try to drill into my students' heads in my Forex course.  Maintaining a professional trading mindset, remaining patient and trading only the 'high probability' trading signals that form on your charts will enable you to make a seamless transition from demo trading to live trading.
BLACK FRIDAY SPECIAL:

Save 70% Off Nial Fuller's Pro Trading Course (Ends Nov 30th) - Learn More Here