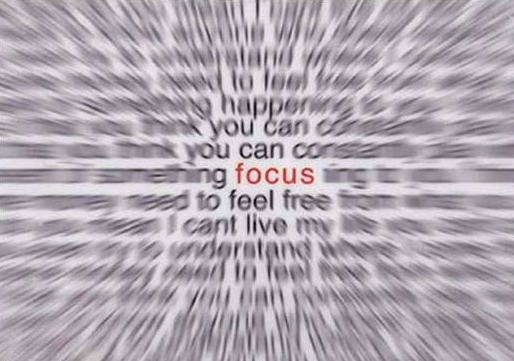 It's a fact that professional traders don't think about money as much as amateurs do, instead they focus on mastering their craft and being exceptional traders, which means becoming an expert at reading a chart's price action. There is no doubt that most aspiring traders focus much of their attention on how much money they can make, when their primary concern should be developing as a trader.
This article will discuss why focusing your efforts on mastering price action analysis, instead of worrying about how much money you can make, will help you develop into a successful Forex trader much faster than what would otherwise be possible.
• Trading success is a function of self-mastery
One common attribute of professional traders is that they are very well disciplined when it comes to trading the markets. Put simply, there is no way you can make money consistently in the markets if you are an emotional train wreck who gives into every little mental impulse you feel about the market. You have to have the fortitude to know when to trade and when not to trade; you need the ability to consciously over-ride your emotions and do what is best for your trading account, instead of what feels best.
• Transfer your focus from making money to becoming a master trader
So just how does one truly "master" their own mind and emotions in the market? Well, when it comes to trading, a key ingredient to mastering your mind is forgetting about how much money you "want" to make or how much you "could" make, and instead focusing that energy on really learning all the nuances of the trading strategy you are employing.
In essence, you should be passionate about trading in and of its self; not because you want to get rich. A by-product of being passionate about trading and truly mastering the art and skill of price action analysis is that you will naturally start to attract money to yourself. This may sound a bit "fluffy", but it really is rooted in logic; if you make mastering your chosen trading strategy your all-consuming desire, instead of making money, you will naturally reduce the probability of committing emotional trading mistakes because you will not be focused on money (focusing on money induces emotional trading). These principles apply to any area of life you wish to excel in; in order to truly master anything you have to go "all-in" and make it your passion; people who do this by specializing in one particular field naturally attract money to themselves as a result of becoming an "expert".
You aren't going to fully develop your trading skills or your ability to read price action by constantly thinking about how much money you can make on a trade, conversely, you aren't going to make any consistent money in the markets until you develop your trading skills. Essentially, spending any time thinking about how much money you can make on a trade, beyond normal risk reward calculations, is wasted mental energy and wasted time. If you really want to become an efficient and effective Forex trader, you need to follow the path that takes you there; mastering your trading strategy.
• HOW to forget about the money
Now that we have discussed why shifting your focus from making money to trading mastery is so important, let's discuss how this shift is accomplished.
The first thing you need to do is really take a cold hard look at how much money you have to trade with, then make a decision to be realistic with yourself about how much money you can logically expect to make (on average) given the amount you are trading with. Too many traders come into the market with $1,000 or less and think they are going to quit their jobs in a month.
The truth is that most retail Forex traders don't have nearly enough money at their disposal to trade with to have a realistic chance of making it their sole income. So, the first thing you can do to take your mind off the money, is to just flat-out accept that you aren't going to get rich anytime soon. Instead, focus on being consistent each month, even if that means making less than you would like, consistency is key. Now that you have released your expectations of making tons of money super fast, you should be ready to "forget" about the money and focus on developing your trading skills.
Next, you will need to focus in on one aspect of your trading strategy at a time, this way you can maximize the time you spend learning and perfecting your craft. I suggest to all of my students that they learn to master one of my price action strategies at a time on the daily time frame before the moving on. By learning to trade on the daily time frame you get a clearer picture of the market than what is possible trading the lower time frames, and by focusing on one trade setup at a time you truly can become a master of it and "make it your own", meaning you get to know it intimately and all the nuances that come with it.
• Investing in yourself now will pay off later
This process of mastering one piece at a time should be repeated until you have mastered all aspects of your Forex trading strategy, in the case of my price action trading strategies it means mastering one of the setups that I teach at a time, on the daily chart, before learning a new one. Eventually, this process will develop your price action trading skills to the point of giving you the ability to quickly analyze a daily price chart and tell almost immediately whether or not your edge is present.
Learning to trade in this manner takes a lot of time and effort up front, but as you proceed and learn, you will refine your discretionary trading skills and eventually you will become a confident price action trader. However, most traders do not put in the necessary time required to reach the point of truly mastering one Forex trading strategy at a time, instead they quickly skim through material in a haphazard manner because they cannot resist the urge to start trading real money.
If you can learn to overcome these emotional urges to "make money" in the market, and instead focus your efforts on becoming a master price action trader, you will simultaneously master your own mind and emotions. In essence, you need to build your Forex trading skills on a solid foundation of education and study, without worrying about money or being greedy, if you can manage to do this you will be light years ahead of the masses of aspiring traders who don't follow some kind of structured trading education course or concrete plan of action.
Trading is not for everyone, you truly need to be passionate about it and really "get into it" by becoming a "trading nerd", learn early on to love and master it, and this passion will pay you back many times over, but along the way you need to learn to let go of the money and the thought of getting rich quick. If you can do this and be realistic with yourself you will have a much greater chance of making consistent money in the market.
BLACK FRIDAY SPECIAL:

Save 70% Off Nial Fuller's Pro Trading Course (Ends Nov 30th) - Learn More Here