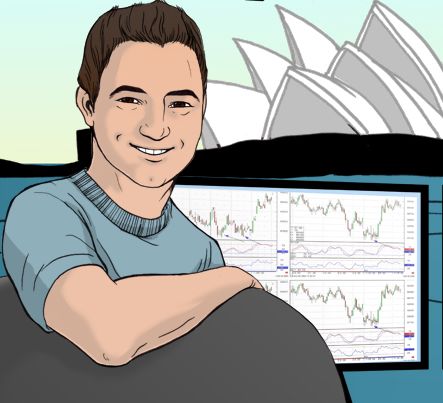 In today's trading lesson, I am giving you guys a glimpse into one day of my life as a price action trader. You can consider today's article a diary of my daily activities over the course of a trading day. Hopefully, through the insight you gain in today's lesson you can build more structure into your daily trading routine and improve your performance in the markets.
7:30 AM –

The first thing I do after waking up is hit the shower, afterwards, I jump in the car and take my 2 year old to pre-school (luckily it's only around the corner). When I get home about 15 minutes later, I will usually turn on CNBC or Bloomberg for a quick recap of what happened overnight in the markets. My wife will normally make a healthy breakfast at this time complete with coffee and Berocca vitamin to give the brain an extra boost…it's important to have the energy and electricity flowing before you hit the computers.
8:15 AM –
I am not a big fan of the news, so unlike most, I do not waste my time reading the paper or visiting any news blogs. I couldn't care less which Euro-zone country is going bankrupt or issuing bonds, and I don't care what Oil country in the middle-east is starting a civil war; this stuff does not help a price action trader and it does not influence or concern me.
After breakfast I go into my office and chuck on the computer screens and my laptop. The first thing I do is get my pen and paper ready to take down some notes. I do not type my notes on the computer, instead I prefer to hand write them, it's a routine and a habit and I feel it helps to cement my objective thoughts on the market into my mindset. On my notepad I will take notes of which currency pairs I feel look good for potential trading opportunities, key levels, any price action signals that may have formed, and any other major event I feel is note-worthy.
Luckily, I live in OZ, so the New York market close falls around the same time as the start of the business day in Australia. This works out nicely for me because I can open my charts in the morning and go through the daily charts, and like I said, since I live in Australia the new Forex trading day begins at 8 am for me, which is 5 pm in New York. I am typically only looking at the major pairs, scrolling through the daily charts and checking for core signals that may have formed in the previous session.
As I analyze my favorite markets, I will plot key chart levels, breakouts, or false breaks on my charts with lines. I will also make more notes in my notepad at this time; here are some of the things I will be looking for:
• Market condition: is the market trending or consolidating?
• Where are the key horizontal support and resistance levels on the daily and weekly charts?
• What is price action doing in relation to the key support or resistance levels?
• What are the daily 8 and 21 EMA's doing? What is price doing in relation to the EMAs?
• Are there any obvious price action setups? If so, do they have confluence of multiple supporting factors and agree with my trading plan?
• What is happening on the 4hr charts? Are there any obvious signals on the 4hr charts that agree with the daily trend?
Typically, I will watch the AUDUSD and EURUSD, as those are the pairs I tend to trade most. I will also glance at the U.S. indexes and the local SPI index and plot some key levels and note any obvious price action on the charts. This is just the initial 'skimming' phase of my daily trading routine that I do in the morning to bring myself up to date with what is going on in the markets.
Next, if I see a potential trade setup I will consult my Forex trading plan to see if the conditions on the chart match up with my plan. Checking the setup against my Forex trading plan is the final 'screening' phase that I use to ensure I have a valid trade, if the trade does not meet my pre-defined trading plan parameters I won't take it. Most importantly, I am looking at key market levels, short-term momentum and trend, price action, and confluence, if you want to learn more about how I trade check out my Forex trading strategies.
If I decide there is a setup worth trading that meets my trading plan specifications I will place an order. Most of the time I try to place limit or stop orders, these are standing / pending orders that allow you to get the entry price you desire, as opposed to just entering at market. Stop orders allow you to take advantage of breakout patterns from price action signals and limit orders allow you to get in on retraces of price action signals, I discuss these concepts in-depth in my course and the specific entry strategies and techniques that I use are beyond the scope of this article.
9:00 AM –
Now, unless you have been living under a rock, you all know that I run this website full-time along with my trading activities, and thus I have website responsibilities to attend to as well. So, around 9 in the morning I will use all the notes I took on the markets in my notepad and begin drawing up my analysis with annotated charts to post in the daily members' market commentary. I have found that writing this commentary actually helps me with my trading by keeping me in-touch with the daily ebb and flow of the markets. By creating a daily journal of each day's market activities, signals, trends, levels, and other observations, I am able to reinforce discipline and routine and thus forge positive trading habits. I will then post the commentary and go on to the numerous emails that have flooded in overnight and try to get to all of them before lunch.
10:30 AM –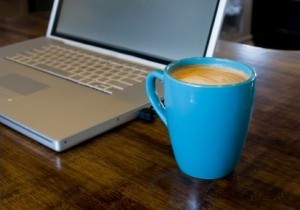 Now it's about 11 am or so and I am ready to take my mid-morning break for a couple hours and go out and do something. Hell, I hate being in the office for hours on end, who doesn't? I need to get out and move around or do something to take my mind off the markets for a while. You should do this too…try breaking up your day so that you are not too caught up with analyzing the markets and staring at your computer screens, you should build time away from the markets into your daily trading routine / plan.
Unless I am traveling overseas or on holiday, at this time I will usually do one of two things:
1. Pick up a book to expand my mind or do something else mentally constructive like watch a seminar or something educational on the Discovery channel. I love reading and learning and it's important to always strive to improve your knowledge base to keep your brain healthy.
2. Every two days my wife likes to go shopping and I will take the laptop to the local shopping mall and plant myself in my favorite coffee shop while she goes and does her thing. At the coffee shop I am not really trading or watching the markets intensely, I am reading blogs, magazines, or books and maybe checking the markets every hour or so for an update.
The key point here is that I am NOT watching the screens often and I am not obsessing over my trades or becoming emotional, I am literally 'doing other things' when I have trades open or pending…it pays to keep your mind off the markets. I learned the lessons early in my career that led me to hate screen watching, I fell into the trap of staying up all night watching the charts until my eyes literally burned and I fell asleep at my computer desk. I find changing this behavior is one thing that most traders just don't do or don't understand how to do…watching the screens for hours on end is going to K I L L your trading account and probably your self-esteem, happiness, and maybe even personal relationships if you let it go on for too long.
2:00 PM –
OK, so now it's well after lunchtime, and I have finished my personal activities. I will now make a point to get back to my office sometime mid-afternoon and go over the daily charts briefly on the major currency pairs and indexes once again. Usually, not a lot has changed from morning since the Asian trading session is usually the slowest. If any major change has occurred I may edit or cancel some orders, but I won't ever CHASE a market or CHASE a trade. If I miss a trade, then I missed the trade, it's really that simple…I don't care or let it make me emotional because I know the market is going to provide me with plenty of opportunities in the coming days.
Remember, my trading style is all about relaxing and not becoming emotional, and yours should be too, Forex trading success is not measured by one trade or over one week, it's measured over a period of years and a large series of trades, so don't become emotional over any ONE trade. The best way to not become emotional over any one trade is to never risk more than you are comfortable with losing.
Now, I do make a note on my notepad if something has triggered or been missed, I will then be sure to keep a watch on the 4 hour chart during the European trading session to potentially get into the same trade. By the time I finish going over the charts it's still only 4pm or earlier. As you can see, my market analysis and screen time is a small amount of time, hopefully you are 'listening' and seeing a pattern. After this, I will check the email inbox and do some emails, and maybe post something in the members' forums if I see anything happening.
3:30 -4:00 PM –
It's time to pick up the son from pre-school. He comes home and for the next few hours it's all about him; I will take time away from the markets and business and play with him, read him some books or watch some cartoons, anything really. Children are good fun if you don't take yourself too seriously, you have to be a big kid at heart and think like them, I find the trick is to give them plenty of attention into the afternoon and before you know it it's dinner time and almost ready for his bed time. We have a strict routine with him.
7:00 PM –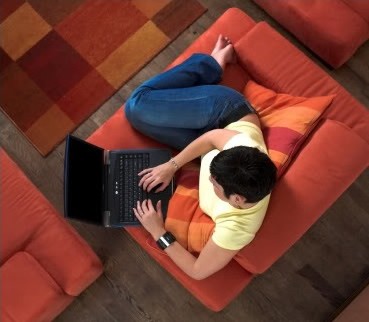 It's now about 6 or 7 p.m. and the London / European trading session is underway. Around this time I will grab the laptop from the office and go into the lounge room to spend time with my wife and see what's on TV.
I will have the charts open; browsing the 4 hour and daily charts of the major Forex currency pairs while looking for possible price action signals. Again, I will have my notepad and pen with me, taking any relevant notes and keeping track of what is happening. It's important to understand that I will have a closer look at things if earlier in the day there was activity on the daily charts from a signal that had formed, remember I would have noted this, so when it comes to the evening I know what to be looking at on the radar.
So, I will be talking to the wife, watching a movie or a TV show and glancing at the screens every hour or so just to keep track of things and see if anything is forming. Honestly, I consider myself finished trading for the day by the evening, and will casually keep in contact with the London session and open of New York trading.
I rarely enter a trade in the evening, but you do have to be there to find them. You DON'T have to trade 4 hour charts, and for those with full time jobs or business's, I don't suggest it as it is a tad more mind intensive and time consuming; it requires more commitment and will test your emotions more.
10:00 PM-
On any given day I will usually be in a position or have orders waiting to be filled to enter a position. By 11 PM to 1 AM I am in bed, and when I am sleeping the trades 'bake' and when I wake up I will generally be greeted with a stop loss that has been hit or a nice profit, it's really one or the other.
My version of 'set and forget trading' is basically the concept of placing trades and letting the market work itself out, either stopping you out or reaching the profit target area. Sleeping allows for true set and forget trading, and since I am in Australia most of the action takes places in the USA when I am sleeping.
Maybe there is a lesson in that for everybody…Completely avoiding the market for a 12 hour period could actually be one of the key ingredients in determining your success or failure in the markets, in other words…place your trades or place your orders and then stay the hell away from the computer; remove all emotion and let the trade work itself out. By watching it you CAN'T change the outcome, you will probably just drive yourself insane.
I hope you enjoyed getting a glimpse into my life and my world, and I trust you have learned something from today's article and picked up some pointers to help your own trading.
SEPTEMBER SPECIAL:

Save 70% Off Nial Fuller's Pro Trading Course (Ends Sep 30th) - Learn More Here