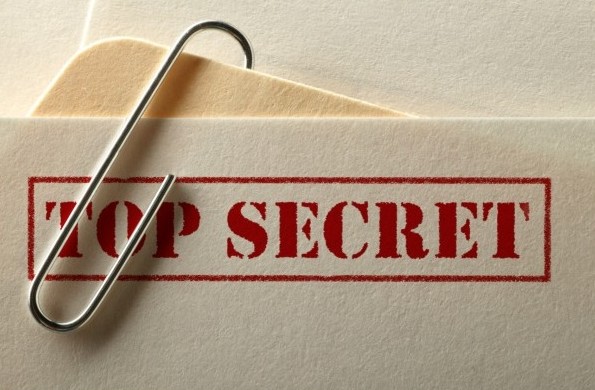 Today I want to share with you one of my 'secret trading weapons'. This is something very real and practical … Something that, if applied, can make a positive change in both your trading results and your personal life. There is one thing that I consider to be my 'secret weapon' for trading the markets successfully. It is something that all of us have the ability to develop and employ in the markets, it does not cost any money and it's the single most important ingredient to trading success…
What am I talking about here? Well, in all areas of life there is something that separates winners from losers, achievers from underachievers, and those that reach their goals from those that don't. The ability to plan ahead and not let emotional decision-making rule your life is something that allows people to excel in their personal relationships and in their professional lives. One of the most important and prevalent defining characteristics of people who achieve success in their lives is that they have patience. Patience is perhaps the MOST important habit that a Forex trader can develop.
It is the patience to sit on your hands and wait for only the best trade setups that separates the winning traders from the losing traders. Patience is the defining characteristic of what sets humans apart from all other species in the world. When we employ patience we are using the most advanced frontal-lobe area of our brains that is responsible for planning and forward-thinking, and when we employ emotion we are using the older and more primitive limbic system area of the brain which evolved for use in fight or flight situations. So, which trader will you be; a patient trader who uses the more highly evolved areas of their brain, or an emotional trader who essentially trades like a monkey?
Patient Forex traders make money faster than impatient traders
Want to make money as fast as possible in the markets? Stupid question? Maybe. But, most traders do the exact opposite of what they should do to make money in the markets. The problem is that most traders trade with little or no patience because they want to make money now and have a skewed concept of what 'making money fast' actually means. They do not think about 1 year from now or 2 years from now. What good are you doing if you trade now with little or no patience and as a result your trading account value increases and decreases like a roller coaster of emotion only to end up negative at year's end?
What you need to do is think about trading as a year-long process. Think about how you can build your trading account over the course of a year, not over the course of one day or one week. By slowing down and realizing that you need to have patience to trade only the most obvious setups and thus to not over-trade, you will inevitably build your account faster than if you enter numerous trades each day in a futile attempt to 'force' the market to make you money. You see, the market does not care about you, so you have to care about it by taking what it gives you and waiting until it shows you its cards by forming an obvious price action trading setup. If you can do this consistently for one year I promise you that your trading account will be larger than if you trade every day and over-analyze the markets for hours all day and night.
Allow your trading edge to work in your favor by employing patience
Having patience to let your trades play out in order to see the true probability of your trading edge is something most traders don't do because they voluntarily lower the probability of their trading edge by meddling with their trades too much. Let me explain that in simpler terms…
Do you move your stop losses and targets around multiple times after entering a trade? Do you get stopped out at breakeven all the time only to see the trade take off in your favor? If you are doing these things you are likely trying to control the market and by doing so you are voluntarily decreasing the probability of your trading edge.
This is a concept that is a little difficult to grasp because most traders feel the need to move to breakeven or manually close out a trade that is moving against them instead of letting the market run its course. But, think about this, if you simply set and forget all your trades and let the market play out by either hitting your stop loss or your target, you are allowing your trading edge to work and after a large enough samples of trades you will see your trading edge pay off. Most traders take smaller profits than what they had pre-determined before entering, or they make the huge mistake of moving their stop loss further from entry and taking a larger loss than they had pre-determined. (Note: there are times when moving your stop or target is warranted, see my article on Forex trade management for more)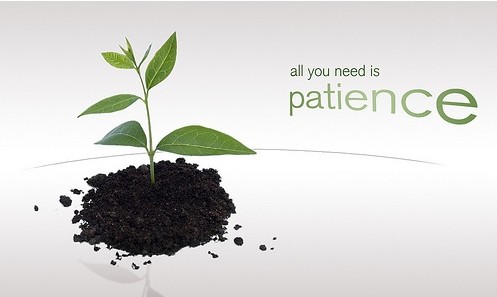 All of these mistakes are born out of a lack of patience, and until you understand that you do not need to meddle with your trades after they are live, you are going to lower the probability of your trading edge. Consider this; if you save yourself 2 losses by moving to breakeven and then you decide to move the next two trades to breakeven after getting up a small profit, but then these two trades also got stopped at breakeven when they would have been winners, you have just lowered the probability of your trading edge…even if you would have taken the 2 losses. Look here:
Risk = $100, Reward = $200
2 potential losing trades stopped at breakeven = $0
2 potential winning trades stopped at breakeven = $0
2 losing trades = -$200
2 winning trades = $400
Net profit of just 'setting and forgetting' and letting the market play-out by having patience to not meddle in your trades = $200
Now, this is a small example, but it shows you why moving your stops around and getting out at breakeven all the time or even manually closing your trades for small losses or gains BEFORE they hit your pre-determined stop loss or target can and will lower the overall probability of your trading edge and will thus cause you to have a very difficult time making money. The underlying point here is that you need to always make sure your actions in the market are in-line with the FACT that you never know for sure what is going to happen. By pre-defining your entry and exits and letting the market then play-out you are trading in-line with the fact that you do not know what will happen. But, when you move your stops and targets all around after the trade is live you are ignoring the fact that you do not know what will happen and you are acting as if your actions in the market will somehow cause the market to do what you want it to. Here's the point: master your Forex trading strategy, develop a trading plan, then trade your plan and let the market do the work.
Patient traders know exactly what they are looking for in the markets
If you know exactly what your trading edge looks like and how to trade it there is no reason to not be a patient trader. In fact, by thoroughly mastering an effective trading edge like price action trading, you will find that you naturally increase your patience in the markets because you will know what constitutes a high-probability trade setup and what does not. Some traders decide to trade with no patience and thus gamble all their money away, other traders become skilled trading 'snipers' and perfect their trading strategy and trade the markets with a high-probability trading edge that is realized through the consistent application of patience. Remember, this is only possible if you are totally clear on exactly what your Forex trading edge looks like and how to trade it. For more on trading like a sniper check out my trade forex like a sniper not a machine gunner article.

Patience is critical before, during, and after a trade
We have talked about having patience while your trade is live and briefly about having the patience to pre-define your entries and exits. We have not talked about patience after a trade however, and it is at this time that you really need a lot of patience. Most traders feel some level of emotion after a winning or losing trade, the emotions are different of course, but no matter how much money you put on the line you probably feel either euphoria or disappointment, depending on whether you won or lost on the trade.
It is at this time, directly after a trade closes out, that you really need to step back and separate yourself from the market. You need to have the patience to not jump right back into the market on the emotion you are most likely feeling after a winning or losing trade. This is something you can write into your Forex trading plan. At the very end of your trading plan you can include a line that says something like "I will close down my trading platform and remove myself from the markets for 12 to 24 hours after any trade closes out", or something similar. This will help to make this a habit and will work to reduce the amount of emotion-based trades you make.
Learn to enjoy and embrace being a patient trader
Sitting on the sidelines is a profitable position….by having patience and not trading, you are further ahead than you would be had you traded and lost…never be in a rush to trade because the market will always be there tomorrow…when in doubt stay out because it is a much more lucrative position to be in than to lose money.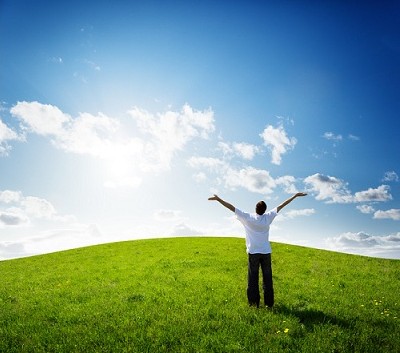 Learn to enjoy and embrace the patience that is necessary to trade successfully. Once you begin to think of patience as the 'most important ingredient' to trading success, and actually understand how and why being a patient trader can actually make you money faster, you will have no problem waiting for the best trade setups, because you will feel like you are actually making money by not trading, which technically you are if it means you are avoiding low-probability / losing trades. So, you need to 'trick' your brain into believing that patience is how you make money…not trading a lot, because as humans we are naturally wired to want to trade a lot, thus you need to use your frontal lobe / planning part of your brain to allow logic and common sense to develop the positive habit of patience into your wiring, then it will become second nature and your trading will be relaxed and profitable. To learn how to trade simple yet effective price action strategies off the higher time frames that will allow you to relax and develop a patient trading mindset, check out my Forex trading course and members' community here.
SEPTEMBER SPECIAL:

Save 70% Off Nial Fuller's Pro Trading Course (Ends Sep 30th) - Learn More Here