How To Set Up Price Alerts In MetaTrader 4 & 5 (Mobile & Desktop)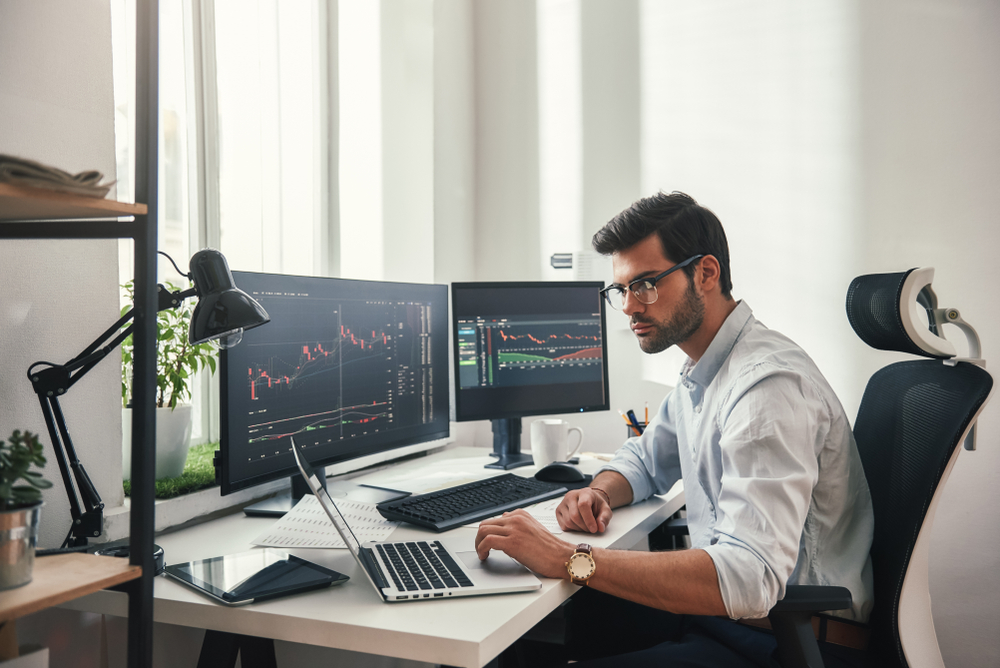 How many times have you been at work, school or just "out" and later when you looked at your trading platform you realized that the market had blown right past an important price level you were watching?
Maybe you were waiting for the market to hit a certain level to initiate a trade or maybe you were wanting to exit at a certain level, or you were just wanting to trail your stop loss up once XYZ price was hit in order to lock in profit. Whatever the reason, it's safe to say that having an alert sent to your mobile device when an important price level is reached, would be very useful.
Luckily for you, there's a convenient feature on the MetaTrader platform called "alerts" for desktop or "push notifications" for mobile that allows you to get a notification when the market of your choosing reaches a particular level you are watching.
How and Why We Use Price Alerts
Perhaps the biggest reason why you want to use price alerts is so that you do not have to spend all day staring at the charts or watching your trades progress. By setting a simple price level alert, you can plan your days in a much more efficient and organized way, yet still stay on top of major market events if or when they unfold. Think of these price alerts as your own personal trading assistant working in the background to monitor the markets should something significant happen while you're away. Isn't technology awesome?
How we use price alerts is by setting them up under the "options" category, then "notifications" in the MetaTrader platform. It is a fairly straight-forward process but if you haven't done it before it can be a bit tricky. Or, maybe you didn't even know this feature existed? Well, now you do and next I am going to show you to easily get it working…
How to Set Up MT4 & 5 Price Alerts on a Desktop / Laptop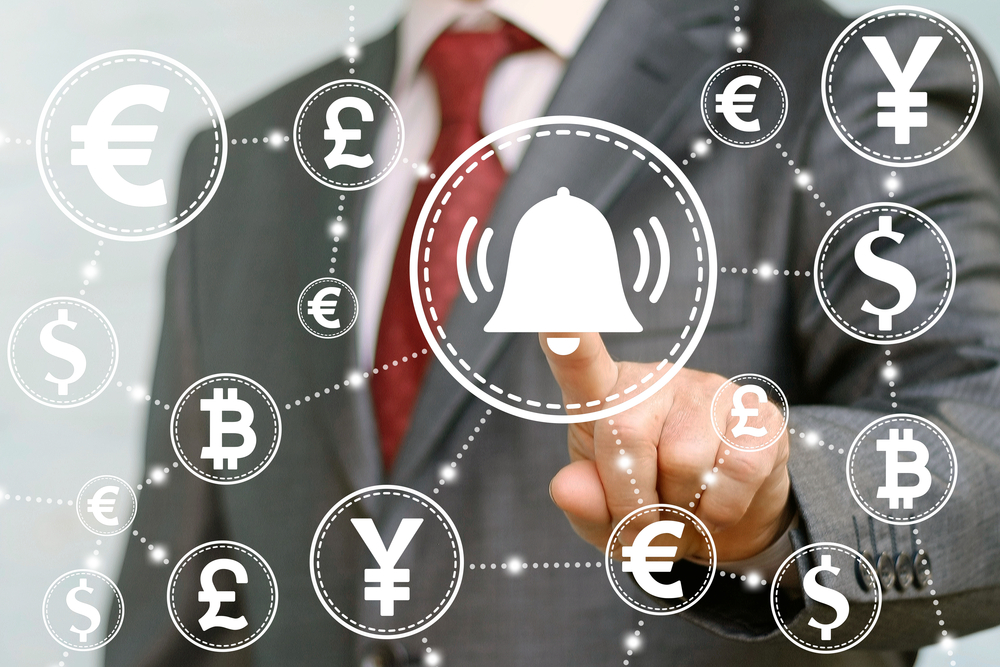 First, of course you need to have the MetaTrader 4 or 5 trading platform installed on your computer (duh), if you don't have it or if you don't have the correct New York Close Charts, you can download MetaTrader with New York close charts HERE. This is the same platform I run on my laptop everyday and it is the correct New York close version of MetaTrader, and if you don't already know why you NEED New York close charts then read the article I just linked you to.
You will need to make sure you have the latest version of MT4 or 5. (You can check the version by going to Help then About at the top of your MT4 or 5 platform).
Step 1: Open the MetaTrader Terminal window and click on the "alerts" tab
Log in to MT4 and open the Terminal window at the bottom of the screen by pressing CTRL+T on your keyboard and choosing the Alerts tab.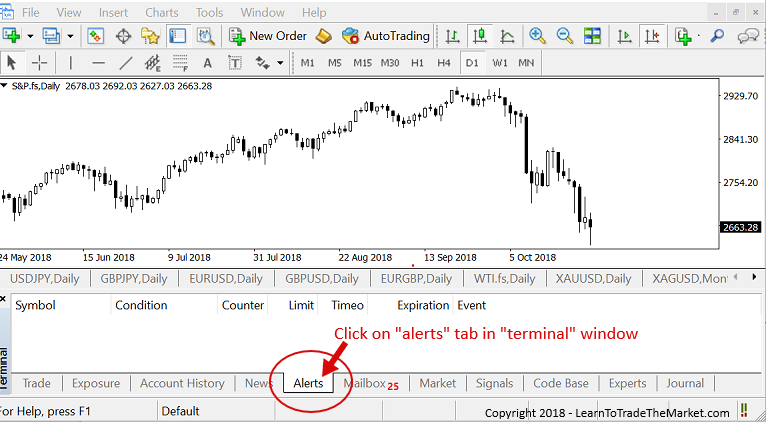 Step 2: "Create" price alert window
In the alert window you now need to right click, then select "create", that will open up the price alert settings window as seen below: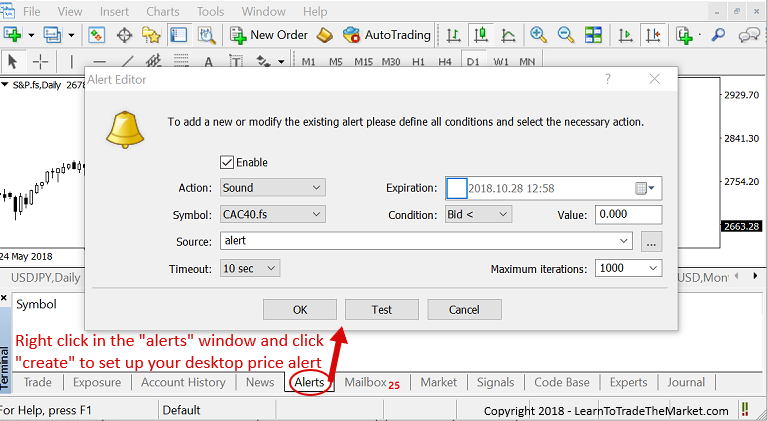 Step 3:  Set up the price alert
Within the price alert window that we opened in Step 2, you can set an alert based on price movements of a market or by picking a certain time. Also, you can select an "expiry date" which is the date the alert will be switched off. Upon filling out all the necessary / desired information about the alert you want to set, click "OK" and then the alert has been set! Any alerts you have set up will be shown in the alerts tab of the platform as seen below: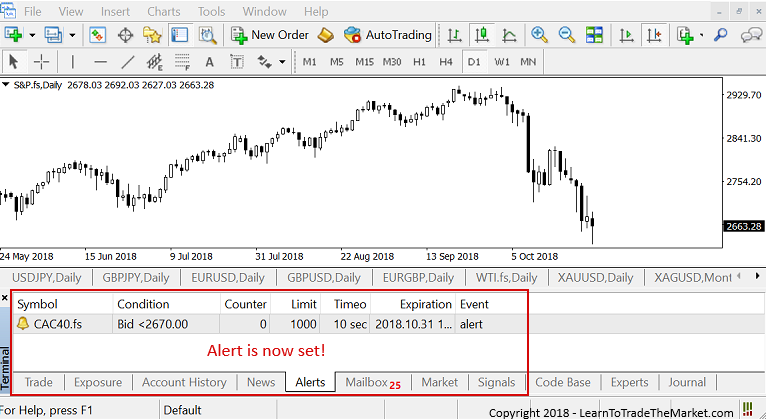 That's really all there is to setting up a price alert on your desktop or laptop on the MetaTrader trading platform. These alerts will come through in the form of a sound which you can modify within that same "alert editor" box shown above.
Setting up MetaTrader Mobile Push Notifications
Ok, so, obviously you cannot always be at your computer sitting down looking at the charts. In that case, you can still stay up to date on the market's price action be enabling phone alerts on MetaTrader so that you get a notification via the mobile MetaTrader app on your mobile device.
Let's discuss how to set up what MetaTrader refers to as "push notifications", these are notifications that get "pushed" to your mobile device in the form of a sound and text alert when a market hits a particular price point. The instructions that follow are for MT4 as that is still the most popular MetaTrader version, but they can also be applied to MT5.
Do this first:
You will need to first have the latest version of the correct MetaTrader New York Close Trading Platform as mentioned above. (You can check the version by going to Help then About at the top of your Metatrader platform).
You will also need MetaTrader Mobile app so that you get the push notifications on your mobile device. You can download the app for Apple or Android by one of the two links below:
Note! You will want to make sure you update these trading platforms regularly because the versions change and need to be updated or they won't work properly and the price data could be off. It's also to make sure you get important bug fixes and security updates as they are unrolled.
Step 1: Open MetaTrader mobile trading app
Note! – Make sure you select "allow" so that the mobile app can send you notifications (you need to do this also to be able to get your Metaquotes ID!)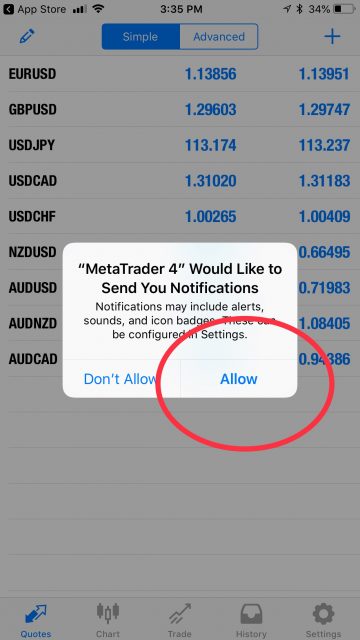 Step 2: Navigate to the "settings" section of the app
Next, open up the MetaTrader mobile platform and after logging in to your account go to the settings section.
Select the "chat / messages" option: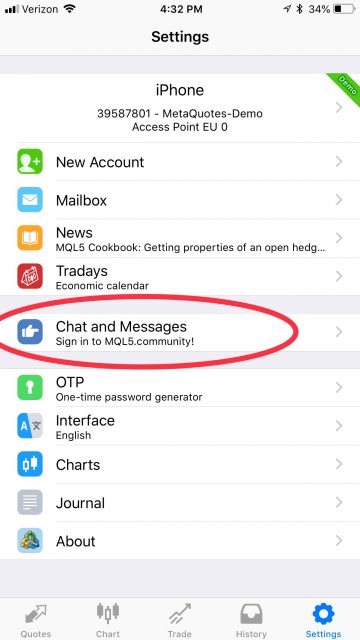 Step 3: Find your MetaQuotes ID
Your unique 8 character MetaQuotes ID will be found at the bottom of the screen most likely. This is the ID you need to pair with your client terminal (desktop / laptop):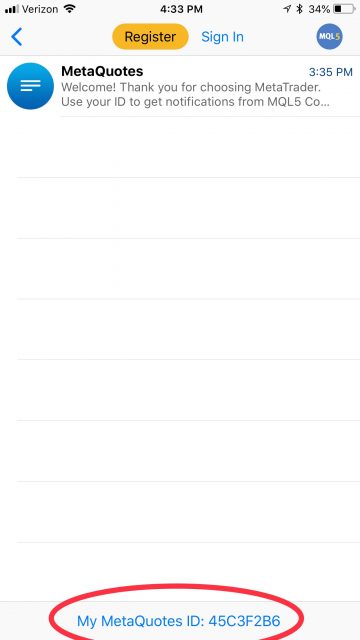 Step 4:  Open the "options" menu on your MetaTrader client terminal (laptop)
You must enable notifications from your desktop / laptop MetaTrader platform. Login and go to the Tools menu and click Options: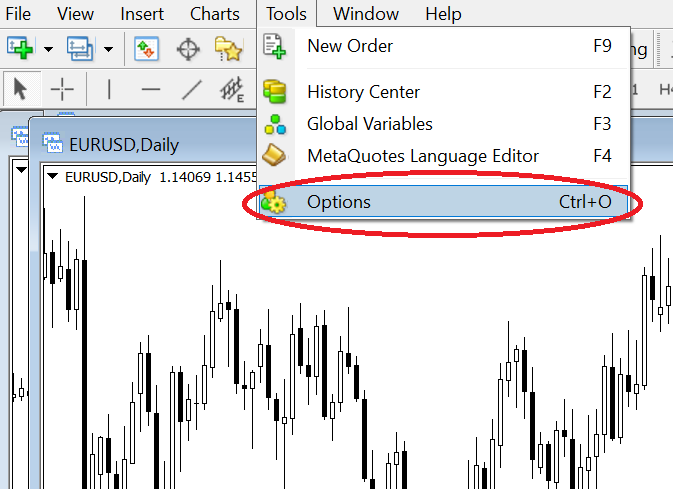 Step 5: Enable Push Notifications and input MetaQuotes ID
You will then need to select the Notifications tab and input your Metaquotes ID. You can find the Metaquotes ID in your mobile trading app under Settings—>Messages. You then enter this ID in the MetaQuotes ID box as seen in the image below. You also need to make sure you check the box that says "enable push notifications".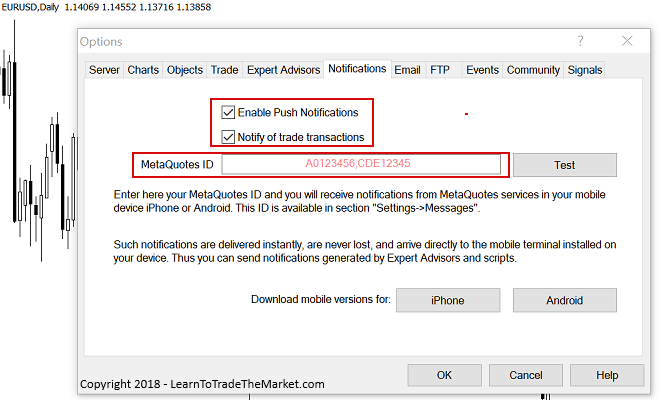 Step 6: Test the push notifications and set up alerts
Next, test the phone alert to make sure it's working, you can then create new alerts through the Alerts tab in the bottom left corner of your platform: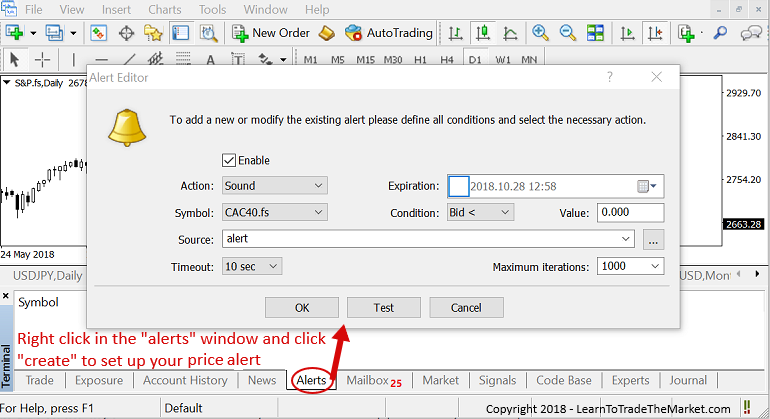 Conclusion
You should now be able to easily set up MetaTrader push notifications so that you get an alert sent to your mobile device if price moves above or below a certain level or if some other major market event occurs. As shown above, you can also set up alerts for your desktop / laptop as well, so that if you have your computer open but are in the other room, you will hear an alert if price makes a big move.
As someone actively trading the markets, it's important that you stay on top of new opportunities and know if the market is moving, or not. Volatility is your friend and another advantage of setting up alerts is that you can be notified when the market starts moving so that you can then pay closer attention to it and start watching for potential price action signals.
You can get the trading platform shown above and that we use to set these alerts up on by clicking this link for the correct New York Close Charts + MetaTrader Forex Platform.
Please Leave A Comment Below With Your Thoughts On This Lesson…
If You Have Any Questions, Please Contact Me Here.
BLACK FRIDAY SPECIAL:

Save 70% Off Nial Fuller's Pro Trading Course (Ends Nov 30th) - Learn More Here