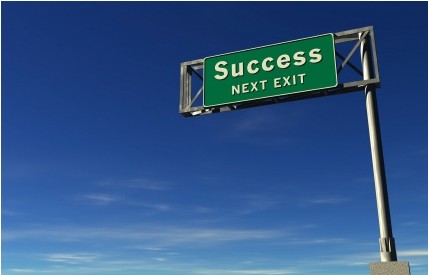 Hey traders,
In today's article I want to give you some practical tips that you can put to use immediately to improve your trading. I discuss five necessary components to successful Forex trading below, and I really hope you read this article carefully because there is some very valuable insight here. Enjoy…

1. Be realistic – One of the biggest problems that infect many beginning Forex traders is not being realistic about how much money they can make given what they have to trade with. The truth of the matter is that if you are effectively managing your risk on every single trade you make, you simply will not "get rich quick" if you don't have a large amount of money to fund your trading account with. Those traders who do manage to make a lot of money really fast from a small amount are definitely risking too much or over trading, and as a result of this their fast money will also leave them just as fast, if not faster. So, practicing effective money management in Forex is a necessary component to success in the market and it is what realistic traders do.
Another similar problem that is a result of traders not being realistic with themselves, is thinking they will be able to quit their job a month after they start trading and sit on the beach drinking margaritas all day. Now, your fantasy might not be exactly like that, but I am sure you have thought about how awesome it would be to trade fulltime and quit your job. It is not bad to have lofty goals, but you have to make sure that you are being realistic about how you will attain them.
You should measure your Forex trading success in increments; first you aim to be consistently profitable on a demo account, then you aim to follow your trading plan to the T and turn a profit each month, then you can aim to turn a profit each week, etc. The point is that you need to have smaller goals at first if you want to ultimately achieve your main goal of trading for a living. If you have a small trading account, you'll need to have patience and just accept that you are going to have to slowly and consistently build your account over time. Work on building an impeccable track record, because even on a small account a consistently profitable track record is very impressive, and if you can earn money consistently over a period of months and prove it on paper, it won't be difficult to find someone or some company to fund you.

2. Be consistent – You need to be consistent in all aspects of your trading, from the amount you risk to your daily trading routine. Winning at Forex is about being well-prepared and consistent. If you do this you will be well ahead of the pack. Most traders do not properly prepare, and if they do they soon fall off the wagon of consistency and discipline, this is one of the main reasons why most Forex traders lose money. If you can manage to stick to your Forex trading plan and execute it consistently, you will find that time works to your advantage. This is in contrast to traders who "run and gun" with their trading accounts; time tends to work against them because they reinforce negative trading habits over time which ultimately forces them out of the game.
Being consistent even in the face of a string of losing trades can be difficult, but it is these moments that separate the winners from the losers. If you can manage to walk away after a losing trade and not jump back in on emotion to try and make your losses back right away, you will be working to reinforce positive trading habits. It is often the case in life that the best thing for us is also the hardest or most uncomfortable thing for us to do, like going to the gym consistently or not stuffing fast food in your face, but the long-term benefits always win against the short-term "fix".



3. Learn to Manage your trades effectively – If you want to succeed at Forex trading, one absolutely essential component is effective Forex trade management. Proper trade management consists of things like not over-trading or risking more than you are comfortable with. Also, not meddling in trades once they are live by adding to positions illogically or moving around stops and targets unnecessarily, is part of effectively managing your trades.
One of the most effective Forex trading management techniques that I teach is the set and forget Forex trading strategy. In this technique traders simple set up the trade and then literally forget about it for at least 24 hours. I like to trade off the daily charts, and I teach my students to do so as well, so checking on your trades once a day after the current trading day closes out is a good stress-free way to manage your trades. If you fully accept the risk on any trade you take, and are willing to let the market play out by either hitting your stop or hitting your target, you will find that you avoid a lot of silly trading mistakes. There is nothing wrong with locking in profit or trailing up your stop loss once a day, but the point of set and forget trading is to not sit there and dwell on your trades, this does not help.
4. Learn to control your emotions – Controlling your emotions as you interact with the market is paramount to accomplishing everything else discussed in this article. You have to learn to be objective and view the market in terms of risk reward. The market is simply a facility that you can use to execute your high probability trading edge, and if you execute it consistently and with the proper mindset, over time you should be profitable. Many traders mess this up by giving into their emotions, and therefore they lower the probability of their trading edge over time.
Some practical things you can do to help you keep your emotions in check are: making a Forex trading plan and following it to the T. You should reward yourself for following your trading plan each month; go out and by yourself something you've been wanting at the end of the month only if you've followed your trading plan religiously. Also, keep a detailed Forex trading journal, this will allow you to track your progress over time and will give you a tool to help you stay accountable. The process of recording your trades will turn into something you enjoy, and as you see your discipline pay off through your trading journal, it will act as positive reinforcement and you will not want to "screw up" your track record by acting emotionally, because even one emotional trading decision can ruin months of disciplined trading.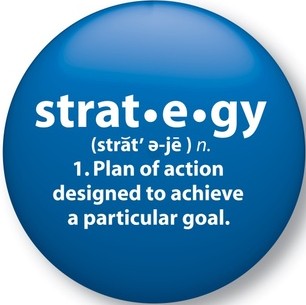 5. Master a truly effective trading strategy – Finally, one thing you have to do if you want to be a consistently profitable Forex trader is master a truly effective Forex trading strategy. If you are still trading with indicators or relying on some mechanical piece of trading software, you really need to learn how to trade with simple and clean price action strategies. Trading with a simple yet effective strategy like price action will make everything else discussed in this article much easier, because you will not be confused with a bunch of lines and colors all over your charts. Financial markets are ultimately represented by price action, so you need to learn to read this price action if you want to trade successfully.
However, you need to make sure that you really MASTER price action trading; you cannot just have a basic understanding and think that you will become successful. You need to know beyond a shadow of a doubt EXACTLY what you are looking for every time you analyze the markets. Learning to trade off price action can give you this edge, but you have to truly master it and combine it with the other four points discussed in this article.
BLACK FRIDAY SPECIAL:

Save 70% Off Nial Fuller's Pro Trading Course (Ends Nov 30th) - Learn More Here