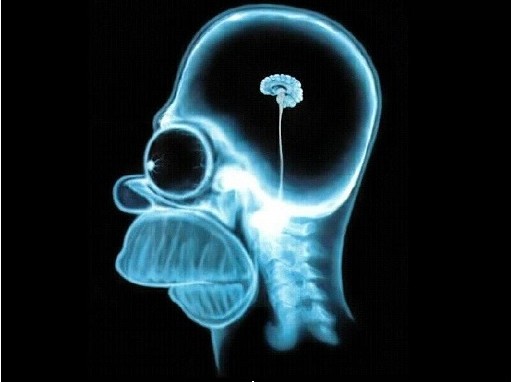 Many people think that you need to have a Master's degree in Finance or be some Albert Einstein math-wiz to be a successful Forex trader. Well, I am living proof that you don't need some fancy college degree or a doctorate in mathematics to be a skilled trader in the Forex markets. I started trading when I was in high school and shortly after getting out I started to become successful as a trader. I never finished college, and I don't claim to be the "sharpest tool in the shed". However, what I understand, and what other consistently successful Forex traders understand, is that trading success is not only about knowing you need to control yourself and your actions in the market, but actually doing it.
I know that sounds simple, but being a successful Forex trader really does boil down to these two main points:
1) Understanding that you must consciously control your interactions with the market so that you always do what is logically and objectively the best thing for your trading account at any given time.
2) Actually doing number one; it's not enough to just understand….you have to actually DO. Remember, as Yoda said in Star Wars, "No! Try not. Do, or do not. There is no try."
A good analogy for this concept is the fact that some doctors smoke cigarettes, I personally had a a doctor who I knew was a smoker when I was kid. Now, it's pretty safe to say that all doctors UNDERSTAND they should not smoke or do anything to damage their body. So…it isn't that they aren't smart enough…it's that they just don't have the proper habits and (or) they aren't disciplined enough to carry them out.
The same thing can be said for many Forex traders; it isn't that they aren't smart enough to understand how to trade properly….it's that they just don't DO WHAT THEY KNOW NEEDS TO BE DONE.
Long-term success vs. short-term satisfaction
Successful Forex traders understand that their trading success is measured over a large series of trades, not just a few. This is not a difficult concept to understand; you don't need a genius IQ or a degree in finance to understand this. So, once again, we are seeing exactly why you don't need to be super smart to be a successful Forex trader. What you DO need is some common sense and the ability to act on what you know is true.
So, a key element to becoming a consistently profitable Forex trader is aiming for long-term success, rather than short-term satisfaction. Giving into short-term satisfaction is the main reason why most Forex traders lose money. It isn't enough to just know that you shouldn't give into short-term satisfaction in regards to your trading; you have to actually not do it. Amateur traders end up over-trading and risking too much because they cannot overcome the temporary satisfaction that these actions bring to them. You have to be able to ignore these temptations with the knowledge that exercising patience and discipline is the only way to become successful over a longer period of time. What good is winning a few trades really quickly if you give all your winnings back the next week or the next day? Traders who give in to short-term satisfaction are constantly experiencing very volatile changes in the equity curve of their trading accounts, this usually ultimately ends in disaster with a blown out account.
So, while it is important to understand the importance of patience in Forex trading, you ALSO need to execute this understanding by ignoring all the short-term temptations that will come at you every time you open your trading platform. In fact, you could say that the way you manage your interactions with the Forex market is far more important than your intelligence or your ability to understand complicated mathematical trading algorithms or any other similar unnecessary trading "tool".
What types of people typically make good traders?
While there is no concrete rule as to who can be a successful Forex trader and who can't, certainly people who are naturally more disciplined and realistic have an easier time achieving success in the markets than people who lack discipline in most areas of their lives and (or) who tend to ignore reality.
Discipline and overall fortitude are indeed FAR more important than intelligence when it comes to successful Forex trading. Many highly successful people in other fields fail miserably when it comes to trading the markets. Doctors, lawyers, college professors, you name it, there is no shortage of people from these highly-skilled fields and others that have lost thousands of dollars in the markets. It's not because they weren't smart enough to understand the concepts…this clearly is not the case; the reason highly intelligent and highly skilled people have no real advantage over anyone else is because becoming a professional Forex trader depends mostly on your ability to execute…not to comprehend.
It is execution of discipline that makes a successful trader, this means reinforcing positive trading habits instead of negative ones and making a conscious effort to make sure all your actions in the market are logical and not-emotion based. For these reasons we often see ex-military personal succeeding in the markets; because they know what it's like to make discipline a part of their everyday lives. This is not to say that successful and intelligent people in other fields cannot be successful traders, in fact this is obviously not the case it all, I am just trying to emphasize the fact that intelligence and previous accomplishments do not really matter at all when it comes to trading. What matters the most is your ability to stay dedicated to and master your Forex trading strategy, your ability to stay disciplined in the face of constant temptation, and your ability to stay realistic.

Keep It Simple Stupid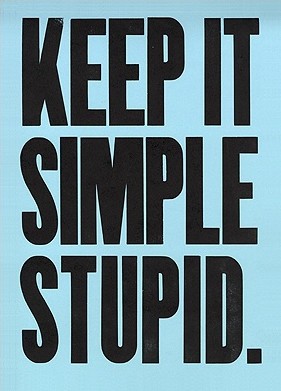 Yet another result of amateur traders erroneously believing that trading needs to be complicated or that they need to be super smart to succeed at it, is the fact that so many of them employ Forex indicators and (or) Forex trading robots to try and analyze and trade the market.
I won't lie to you guys, early on in my trading career I tried all the typical indicators, I was stuck in the analysis-paralysis rut and I thought there was some "magic" combination of indicators that if I could just figure out, would give me a virtual key to riches. After enough trial and error I realized that was just not true. I began to notice the beauty in the simplicity of the price action occurring underneath all the messy indicators I had on my charts back in those early days. Once I peeled off all these indicators and swore them off forever, I began trading on simple price action strategies, these are the same ones I use today and that I teach to aspiring traders, granted I have definitely tweaked and refined them, but the simplicity remains, because it works.
You see, there is no "magic" indicator and there is no knowledge that I have that you guys cannot or do not already have. The difference between traders who are successful like me, and traders who are not, can only be explained through the difference in our behavior in the market. I trade a lot less than you might think, and so do the other successful traders who I know. It's all about trading Forex like a sniper instead of a machine gunner. If you'd like to learn more about this "stupidly" simple style of Forex trading check out my price action trading course.
BLACK FRIDAY SPECIAL:

Save 70% Off Nial Fuller's Pro Trading Course (Ends Nov 30th) - Learn More Here