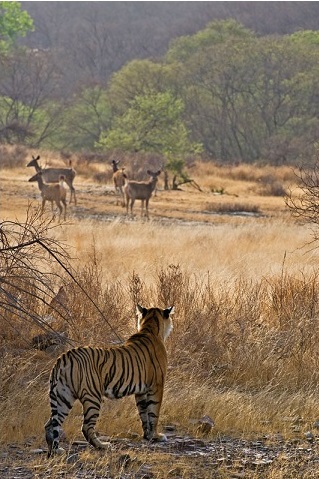 Today's lesson should not be taken lightly, it contains some very important concepts that I have learned after trading the markets for many years. This article provides some insight into trading with patience and how it can help you avoid over-trading and losing your shirt (or house) in the markets…
One of the most effective weapons in our Forex trading arsenal to help fight the most prevalent of trading enemies; over-trading and over-leveraging… is PATIENCE. Patience is a necessary ingredient for successful trading, in fact it is probably thee most important ingredient; without patience, you are almost guaranteed to struggle or fail as a trader.
The old saying, "patience is a virtue" is as applicable to the world of Forex trading as it is to any. Patience also happens to be the main virtue that most traders are deficient in, and this helps explain why most traders fail to make consistent money, or any money in the market.
The importance of having being a patient trader cannot be emphasized enough, in fact, one could even say that there is a positive correlation between the equity curve of your trading account and the amount of patience you possess as a trader. In other words, focusing on developing and maintaining patience while trading the market will cause your equity curve to rise much more consistently than not paying any attention or little attention to patience, as most traders do.
Why patience is SO important for a trader
It is one thing to simply state that patience IS important to your long-term trading success; however, most people reading this will want to know WHY patience is important to Forex trading and HOW to implement it. The reason why patience is such a crucial part of being a consistently profitable trader is mainly because patience increases your accuracy, or your "strike rate". As you become more accurate in your trades, you obviously will have fewer losers and more winners, which will have a direct impact on your forex money management plan. When you hit winning trades as a result of being patient and waiting for that picture perfect setup to come along and then executing it without hesitation, you essentially reinforce one of the best trading habits anyone can learn, which is of course patience. Trading success depends entirely on the concept of reinforcing good habits and eliminating bad trading habits, unfortunately most traders do the exact opposite, which is why most of them fail.
HOW to trade with patience
Now, let us move on to how you can begin implementing patience into your trading routine. If you have been studying price action trading for some time now, you already have an excellent trading method that will reward you many times over for being a patient trader. Being patient while trading with price action goes something like this: you see what looks like a decent pin bar formation but it is going against a rather strong trend, because you know that this setup has a much lower probability of working out than a pin bar setup with a strongly trending market, you sit on your hands and pass it up, don't think anymore about it, even if it works out it does not matter because you just exercised patience, and you will be rewarded for it the more you use it. Now, a day or two has gone by, still no good price action setups have formed, then you notice as the New York session closes out there is a very nice fakey setup that has formed with the dominant daily trend, you enter your trading parameters and let the trade take its course.
The above scenario is one example of trading with patience. You need to remember that once you commit to becoming a patient trader you cannot waffle on it, meaning you can't be patient for a week and then lose your patience the next week. Being a patient trader means you might only trade 4 times a month. But if you win on all 4 of those trades as compared to taking 15 trades and losing on 10 of them, you are going to be much further ahead, both financially and emotionally. There is much to be said about the power of patience in helping you remain objective and calm in all your trading decisions.
In conclusion
Being a patient trader is just one piece of the puzzle that must be in place for the picture of consistently profitable Forex trading to be complete. If you do not learn to exercise the proper amount of patience while trading the markets, you will begin doing all kinds of self-destructive things to your trading account; over-trading, trading off too low of a time frame, over-leveraging, etc. Simply put, you cannot become a consistently profitable Forex trader if you don't understand why patience is a crucial component to Forex trading success and make it a part of your daily trading routine. The power of price action trading and the positive habit of patience is a very potent combination that can drastically improve your odds of becoming a great trader. If you want to learn some excellent price action trading strategies that can put you on the path towards becoming a profitable trader, check out my forex trading course for more information.
BLACK FRIDAY SPECIAL:

Save 70% Off Nial Fuller's Pro Trading Course (Ends Nov 30th) - Learn More Here