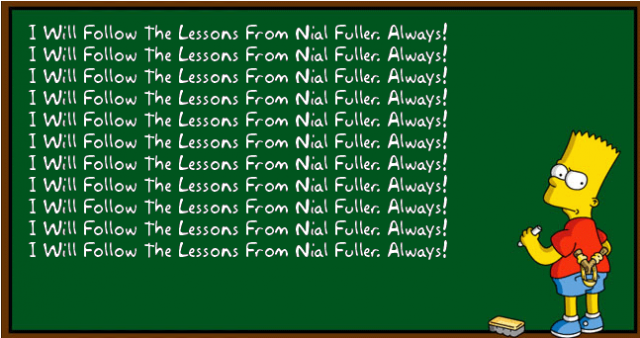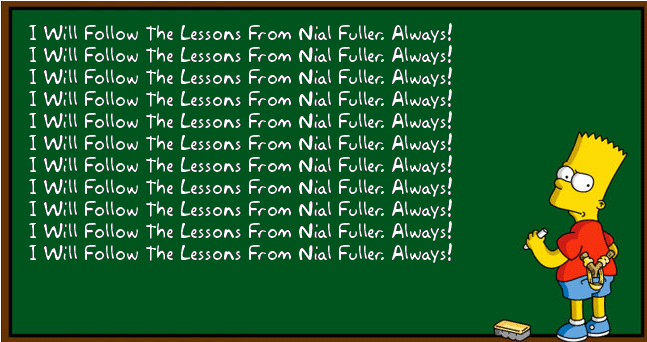 Most retail Forex traders who make it to the level of full-time or professional trading have a daily routine that is probably a lot different than what most amateur traders imagine. In reality, most professional traders interact with the market far less frequently than what most people might suspect, and this is especially true for pro traders who trade price action on the daily and four hour charts like I do.
I would like to take you on a trip through an average daily routine of a professional Forex price action trader. You might be surprised by some of what you read in today's article. The point is to provide you with some insight into what full-time trading is all about. This insight will give you a clearer picture of the things you need to change or do in your current trading routine to help you become a professional trader.
• Get a good start to the trading day.
A professional trader knows that being in top mental condition is very important for sticking to a Forex trading plan and for analyzing the charts with the correct mindset. Since the mind and the body are intimately connected and have a great influence on one another, it's necessary to make sure that your body is in peak condition if you want your mind to also be in peak condition.
Thus, the professional trader starts off each trading day with a healthy breakfast, waking up at a nice early hour so that the day does not slip away, and so that their trading routine gets started consistently each day. Professional traders treat trading as a business, since that's what it is; they don't trade haphazardly or leave anything to chance.
Another important part of any pro trader's daily routine is exercise. We will touch on this later in the article, but for now it's important to note that some pro traders exercise first thing in the morning. Exercising before you do anything else with your day is a great way to get the oxygen flowing into your brain and get your body feeling good for the day's activities. If you want to have a healthy brain you need to exercise your body, studies show that people who exercise regularly have more efficient and effective brain activity than people who do not exercise. Remember, the mind and body are connected, so what you do with and to your body will directly influence your mind and the way that you think.
• Check the markets.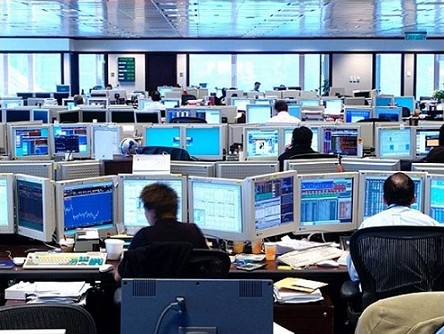 After getting the trading day started on the right foot by exercising (if they exercise in the morning) and eating a healthy breakfast, professional traders then turn their attention to the markets for the first time that day.
The first thing any pro trader does when interacting with the markets each day is to check any open trades from the previous day. Depending on what happened over-night a professional trader will have to adjust the stop losses on any open positions, update their trading journal, or perhaps do nothing. If the pre-determined plan was to trail stops on an open position, a pro trader will take the time to find the most logical place to trail their stops up to, assuming the position has moved in their favor. If any trades have closed out over night, hitting either the target or stop loss level, a professional Forex trader will update their trading journal / spreadsheet to reflect these changes. This act of creating and updating a trading journal is very important, it's what helps to keep you accountable and it is definitely one thing that separates professional traders from amateurs. Professional traders will always have some way of keeping a track record, it's important to see your trading results over-time, because pro traders know that trading success is measured over a long series of trades rather than just a couple weeks of trading results.
As far as the best times to trade Forex, it really doesn't make as big of a difference as what most amateur traders might think. More importantly, you should aim to check the markets at two or three pre-defined times each day, so that it becomes a routine and so that you are more likely to treat trading like a business. Professional traders are more likely to check the markets in the morning, after the morning routine described in the section above, and then at the close of either the New York or Europe trading session, which ever session close comes first for them.

• How do professional traders analyze their charts?
When a professional Forex trader analyzes their charts, they know exactly what they are looking for. This is because they have learned to master one Forex trading strategy at a time, and after fully mastering their trading strategy they don't need to guess or spend hours staring at their charts. The ability to know exactly what you are looking for in the markets allows you to spend minimal time checking the markets and analyzing the charts.
The professional trader trades a small basket of markets, they are very familiar with their favorite currency pairs and the setups that they are looking for, and this makes for much more efficient and effective analysis of the markets. As a pro trader checks their charts they are looking for their edge in the market, if their edge is present and it meets their risk reward parameters, they will enter the trade and walk away until the next scheduled market analysis time. Professional traders also will update their trading journals upon entering into a new trade; each time a trade is exited or entered it's important to update your trading journal.
The key point here is that professional traders have dedicated trading times, they have mastered their trading strategy, and they know what the best currency pairs to trade are. This allows them to have a defined trading routine where nothing is left to chance. Pro traders also know the value of the set and forget forex trading strategy. They don't meddle with their trades once they enter them, and they don't sit there and stare at them for no reason. The professional trader spends far less time interacting with the market than what most amateurs think, this is because there is simply no reason to spend hours staring at your charts if you know what you are looking for in the markets and you have a set Forex trading routine.

• Professional traders take time off from the markets.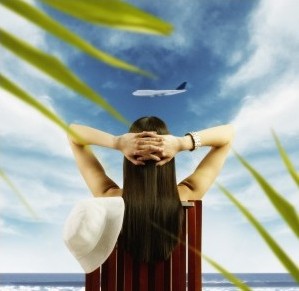 Professional traders know the value of removing themselves from the markets. One of the hardest things for newbie traders to accept is that it's often what you don't do in the market that determines whether or not you're successful. That might seem a bit strange, but the fact of the matter is that once you know exactly what you are looking for in the markets because you have truly mastered your trading edge, there is simply no value in spending vast amounts of time analyzing your charts. In fact, most traders do more damage to their trading accounts from over-trading and over-analyzing than from anything else.
Pro traders know that after any live trade, whether it's a winner or a loser, the best thing to do is remove their self from the market for a period of time. We are typically most emotional immediately after a trade closes out, whether it wins or loses. So, the easiest way to avoid making emotional trading mistakes is to simply do something else after a trade; remove yourself. It's important to have hobbies and goals outside of trading; trading should not be the focus of your life. One of the biggest attractions of professional trading is that it can provide freedom and give us more time to live our lives. So it is a curious notion that so many amateur traders spend every free minute they have staring at their charts or reading economic news. As we discussed previously, once you master your trading strategy, spending large amounts of time interacting with the market is going to hurt you more than help you.
Professional traders are not sitting up all night burning their eyes out by staring at the charts and watching every little tick of the market. Getting a good night's rest is very important to successful long-term trading. If you only take one thing away from this article it should be this: after you check the markets each day and enter or adjust your trades, you should then do something else for at least 4 to 8 hours. Go the gym, take a class, meet up with some friends, whatever you do don't sit there and mull over your trade and think that this will somehow help your chances of making money. Professional traders spend minimal time interacting with the markets each day, they know that the markets are just a tool, this tool can either be used to better their lives or it can use them by taking their money. When you try to control the market by messing around with your trades and staring at them for hours, you are being used by the market. Learn to use the market like the pros do and live your life, master the price action trading strategies that I teach and learn to control yourself, this is the fastest way to Forex trading success.
JUNE SPECIAL:

Save 50% Off Nial Fuller's Pro Trading Course (Ends June 30th) - Learn More Here