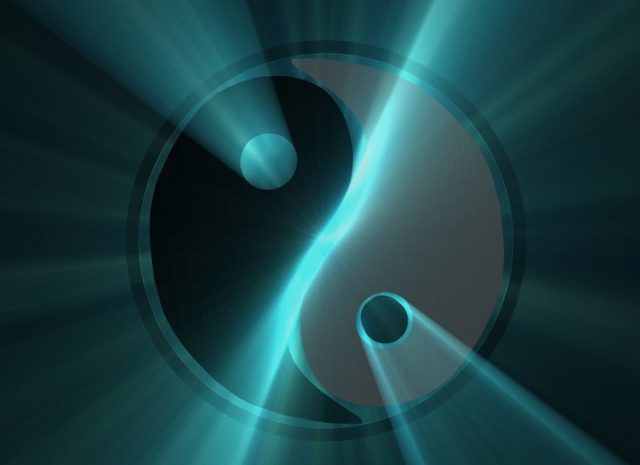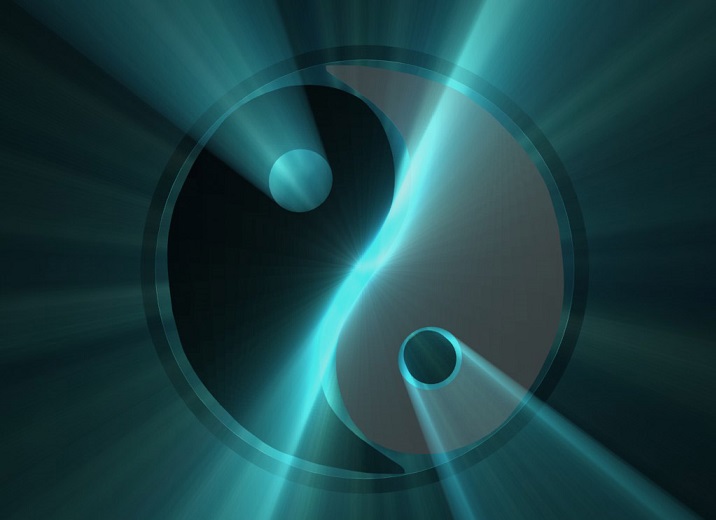 After spending countless hours helping people learn how to trade, answering their emails and figuring out how to help them conquer their trading problems, I've come to realize that most traders lose money because they are simply not trading 'in harmony' with the market.
Harmony, as defined by dictionary.com, is "agreement; accord; harmonious relations". You might be wondering, "what do you mean by trading 'in harmony with the market' though"? There are so many different things that can cause us to lose money in the market, how do you pinpoint the exact reason you are losing money as a trader or perhaps not making as much as you would like?
The answer to this question came to me in a moment of clarity the other day as I was reflecting on some of the seemingly random moves in the market recently and why so many people seem to struggle so much with making money trading. Here's the answer (take a seat for this one as it might blow your mind): you are struggling to make money in the market, because you are struggling to make money in the market!
Now, before you close this page because you think I'm "blowing smoke" at you, please consider the following…
Understanding and accepting randomness in the market
As traders, we have to always trade in-line with the fact that we can never have 100% certainty of the outcome of any one trade. Something that you probably do not think about often enough as you trade, is that your trading strategy gives you a randomly distributed trading edge. This means that your trading strategy provides you with a random distribution of winners and losers, and rather than being afraid of it, you must embrace this randomness if you really want to make money in the market.
This means, you never can know "for sure" if the next trade you take will be a winner or a loser. Here is the problem that most traders face; they often "feel" like "this" trade will be a winner, or they tend to ignore the very real fact that they could lose the money they have risked on the trade. This is really the only explanation for why a trader would so something like risk more than they are comfortable with losing on a trade, trading without a stop loss, moving a stop loss further away, etc.
Thus, if you have a 50% win rate for example, you still do not know which trades out of a series will be a winner and which will be a loser. Out of 100 trades, you could theoretically have 50 losers in a row and 50 winners, unlikely, but possible. Most people are simply not wired to think this way every time they trade, instead, they get far too caught up in "this" trade and forget about the fact that it's just a numbers game and they have to continue to be disciplined and patient to see their trading edge pay off over a large series of trades. In other words, they cannot see the proverbial "forest for the trees". The forest being the larger series of trades and the trees being each individual trade.
Stop "fighting" the market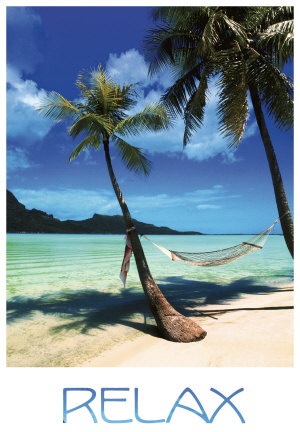 The main reason that traders fail to make money in the market is because they fight 'natural' outcomes of trades and try to have control of something that no one person can control; the market. We have the most control over our trades before we enter the market and while we are setting up the trade parameters, once the trade is on however, much less is in our hands.
The important thing to keep fresh in your mind, is that whilst you may indeed have a high-probability trading edge like price action, you still do not know what the market will do 'for sure'. Thus you have to trade with this reality in the front of your mind all the time, otherwise you will start to conjure up ideas and beliefs about the market that might seem very real and significant to you, but to the market they are irrelevant and nonexistent.
It helps to think of the market as a neutral entity that is unaware of you, your feelings, your life or anything about you. Your job as a trader is to analyze the market as objectively as possible and trade in harmony with what it is doing at any given point in time. The advantage you have is that you don't HAVE TO trade; you can wait patiently on the sidelines until the market is moving in such a way that it "shows you its cards", so to speak. There are times when a market's price action will be more random than others, such as when a market is consolidating and choppy.
The problem that so many traders run into is that they don't take advantage of the fact that they don't have to trade. Instead, they do the complete opposite by putting pressure on themselves to trade way too frequently and they go looking for trade signals even if the market is not in a state that is worth trading. Thus, successful traders simply control themselves better than losing traders, because successful traders understand that the market will do what it wants to, and they don't try forcing their will on the market. They simply trade in-line with what the market is providing them, and if that means it is providing them with "noise" and choppy price action, then they don't trade.
Conversely, the losing trader is in a constant struggle to find a trade and feels an 'urge' to always be in the market, they cannot figure out why the market never seems to do what they "think" it will do. The reason they think this way is because they have not yet understood or accepted the fact that the market will do whatever it chooses, and so they need to decide to trade in-harmony with this fact or don't trade at all. Fighting against the market will only result in you losing money.
Stop being "afraid"
If you are afraid of something, you tend to attract it to yourself. Example: If you're alone in the woods and you come across a Grizzly bear, you know that you are not supposed to run, because running will cause the bear's instinct to kick and chase you, thinking you are prey. The bear can innately sense that you are afraid of it, and that causes him to pursue you. Whereas, if you just pretended that you were not afraid (even though you would be), the bear might just sniff around you and then walk away.
In the market, traders tend to attract losses to themselves because they are so afraid of losing money that they try to fight against the market, rather than trading in harmony with it, as we discussed above. It is important to not be afraid of losing money in the market, because as a trader, losses are part of the game. Just like with the bear example, even though you might be afraid, you cannot behave like you are, because it will have dire consequences on your trading account if you do. The best ways to extinguish your fear of losing money in the market, is to manage your risk properly and only trade when your trading strategy is clearly telling you to.
How to trade "in harmony" with the market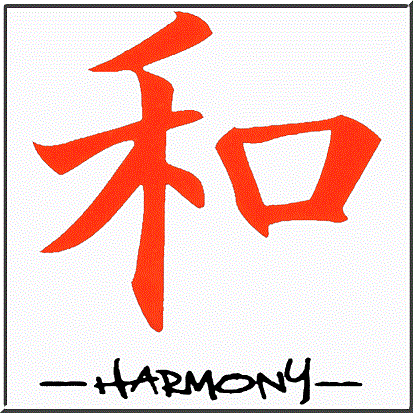 The first thing you must do if you want to get in-tune with the market's "song" and trade in harmony with it, is acknowledge some realities of the market. Please consider the following undeniable facts about trading:
1) You are going to lose some trades. No matter what strategy or system you trade with and no matter how big or small your trading account, losses are a part of trading.
If you want to be a successful trader you will need to check your ego at the door. If you want to be "right" all the time, trading is not for you, because you don't need to be right to succeed in trading, you just need to have the discipline to stick to your trading method and let it play out over time. Example: if you have just a 40% win rate with your trading strategy, and you get a risk / reward of 1:2 or more on all your trades (1R on all losers and 2R or better on all winners), you will see a very nice gain at the end of the year. However, if you don't let your trading edge play out because you're afraid to take a loss and you start moving around stops and closing out trades for no reason, you are going to cut down your win percentage and cut down the overall effectiveness of your trading strategy.
2) You can never be 100% sure which trade will be a winner or a loser. You may have found that you can trade price action with a 65% win rate over a period of one year, but within that year you should never "expect" any given trade to be a winner or a loser, you should only expect that if you follow your trading plan and stick to your strategy with discipline, at the end of a large series of trades you should be profitable.
As I began to mention point 1 above, since you WILL have losing trades and since you CANNOT know which specific trade will be a loser and which will be a winner, your job is to REMEMBER THIS POINT and trade with it in mind. That's just another way of saying don't become emotional after a trade, winner or loser. Your previous trade outcome has NO effect on your next trade's outcome, because the market is an uncontrollable beast that will ebb and flow how it pleases. Your advantage as an individual retail trader is that you can stand back and pick and choose when you want to jump into the market, and if you can muster enough self-control over a large enough period of time, you'll be able to take advantage of the times when the market "shows you it's cards" by forming a high-probability price action trade signal, or whatever your trading edge may be. However, as soon as you lose the ability to regulate your emotions in between trades, you begin to give up the advantage that you have of objectively deciding when to trade and when not to trade.
3) The market will do what it wants, when it wants. You cannot force your will upon it. If you have a solid trading edge, you should stick to it and let it play out. Most of the time, interfering with trades is simply a vain attempt to control the uncontrollable market.
Work on controlling yourself by controlling your risk per trade and by managing how much you trade, i.e. not over-trading, if you do those things, you should be able to successfully take profits out of the market by executing your high-probability trading edge over a large enough sample size.
A simple 'formula' for trading success
This whole article can be summed by simply saying that you should stop thinking so much when you have a trade on. You were far more objective and clear-thinking before you entered the market, so just remember that, and keep in mind that you never know what the market will do for sure. These two facts combined, mean that you are probably only hurting your chances of making money in the long-run when you move around stops and targets or enter multiple positions, etc.
All you need to do is find the trade signal, execute and then relax. Don't obsess or fiddle with the trade or convince yourself of reasons to get out early or stay in too long. Stick to the plan you had BEFORE you entered the market, because as I just mentioned, that is when you are most objective and less emotional.
Remember, each trade is just another execution of your trading edge. Winners and losers will be randomly distributed, so there's no sense in sitting there worrying about your trades.
If you have a signal at a key level, calculate your risk and potential reward, put the trade on if you want to and walk away for a while. Don't make it harder than it is! Many traders find the signal, enter the trade and then immediately freak out and sabotage their trading efforts.
The easiest way to manage your trades is just to set and forget them. After you gain a lot of experience you MIGHT be able to improve your bottom line by interfering with your trades after they are live, but doing so isn't necessary and is a very slippery slope for most traders. The best thing to do as a beginner or as a struggling trader is simply to master an effective trading method like the price action strategies I teach in my trading courses and then wait for the market to give you an entry signal, set up the trade and let the market take its course without your interference; also known as trading in harmony with the market.
BLACK FRIDAY SPECIAL:

Save 70% Off Nial Fuller's Pro Trading Course (Ends Nov 30th) - Learn More Here