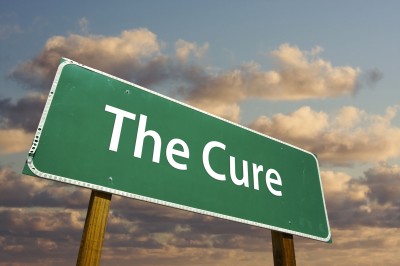 Being in denial of one's trading problems is the most dangerous stage of the trading journey. At one point or another, all traders go through this 'denial stage' with their trading problems, and how fast they get through it or if they get through it, is what determines when they get on the path to profitable trading, if ever.
It's widely known that the first step in the 12-step Alcoholics Anonymous (AA) program is simply admitting that one has a problem with alcohol or substance abuse. If you cannot bring yourself to admit to your problems, whether they are drinking problems or trading problems, you will never conquer them and move past them. Unfortunately, not admitting to your trading problems can be just as disastrous to your trading account as an alcoholic's drinking problem is to their health. Being in denial of your trading problems means that you will continue to make the same mistakes, over and over, until you either lose so much money you are forced to stop trading, or you finally wake up and 'smell the roses'.
In today's lesson, I am going to put forward a 'Trader's 6-step Program' that will act as a guide to help you cure your trading problems and hopefully get you out of the trading rut you might be in right now…
Step 1 – Admitting to your Trading Problems
Time to swallow your pride. Check your ego at the door. You need to realize right now that the longer you go on trading in denial of your problems, you are going to continue struggling and losing money. I know you don't want to struggle and lose money in the market, so you need to do this…
You're going to get out a piece of paper and a pen, don't do this on the computer or 'in your head'…you need to physically write this out or the exercise won't work properly:
You will write: "I, 'John Doe', am admitting that I consciously make the following trading mistakes repeatedly…"
Mistake 1 – My discipline is bad. I rarely stick to my trading strategy. I take trades that make no sense according to my method. I over-trade and I know it, now I am finally admitting to it.
Mistake 2 – I have no trading plan. I know I should make one, but I always put it off. I am finally admitting to it.
Mistake 3 – …….
You get the idea, you will fill in your own trading mistakes here and list as many as you can think of. Be HONEST with yourself and swallow your pride, or this will not work. Get everything out on paper and save the paper, you can make it part of your trading plan (more on this later).
Step 2 – Take some Time off from Trading to Cool Off
After having finally admitted to your trading problems and getting them all out in the open, you need to take some time away from the markets to reflect and get back to an equilibrium state of mind.
Especially if you've just experienced a large drawdown from over-trading and making stupid trading mistakes that you would not admit to previously, you need some time away from trading. This time will allow you to reflect on your trading mistakes and to really 'own' them. During this time, you should be thinking about and planning ways to prevent these same trading mistakes from destroying your trading account again.
Step 3 – Make a Plan of Action
So you've admitted to your trading problems and you've been thinking about them, now it's time to put a plan together so that you actually make a meaningful change and don't commit them again or fall back into your old ways.
For each trading mistake that you wrote out in Step 1 above, I want you to get a second sheet of paper out and write out a corresponding way that you can eliminate that mistake.
For example, if one of your trading mistakes was not having a trading plan, then you would write down that you need to make a trading plan and commit to doing it.
After you write down all the ways that you will fix your trading problems, you need to get to work on actually fixing them. It's not enough to just say or write down that you will fix your trading problems, you have to make a conscious effort to do so, or nothing will change.
Step 4 – Commit to your plan and commit to persistent discipline
Persistence means that you continue doing something even in the face of difficulty or adversity. In trading, persistence is a key ingredient to success. If you cannot muster the discipline to persistently stick to your trading plan and your trading strategy, you will fail to make money.
After having made your list of trading mistakes and their corresponding solutions, as discussed in the previous steps, you need to commit to following-through with the solutions.
Remember that following-through means have the persistence to stick to your plan of action, even when you don't want to.
The traders who become successful, are the ones who enter a trade and don't close it out at the first sign of 'danger'. They do not let 'unforced trading errors' destroy their trading accounts. Instead, they work on controlling themselves, because they know that is the only thing they can truly control in the market. Whereas, amateur / losing traders are trying to control everything else, and in doing so, lose control of themselves, the only thing they really can control. This obviously ends in lost money, lost time and a lot of stress, anger and frustration.
Thus, if you don't have the persistent discipline that trading success requires, you won't even begin to be able to cure your trading problems or get on the path to making money in the market.
Step 5 – Stop trying to control everything
It's critical that you understand there's a certain amount of randomness that inevitably comes with trading. That is to say, you never know what the market is going to do 'for sure', not matter how certain you feel about any give trade.
Traders often get themselves in trouble by over-committing to trades because they feel 'sure' about what the market might do next. Over-confidence and arrogance have no place in a successful trader's trading approach. In fact, I would even go so far as to say that if you're naturally a bit more arrogant and 'over-confident' than the average person, you will probably have a harder time than usual making money as a trader.
You need to be humble, and you need to accept that the only thing you can fully control is yourself. You can control how often you trade and how much you risk per trade, those are two huge advantages you have as a retail trader, so don't abuse them.
Step 6 – Commit to Learning a Simple yet Effective Trading Method
Many traders try trading without truly having an actual trading method, they are just trading by the 'seat of their pants' and entering / exiting the market in a random manner. If this is you (and you know if it is), you need to commit to a trading method, because you can't even begin your trading journey until you do.
If one of your biggest trading problems right now is that you feel your trading system or strategy is too confusing and your screen is full of messy indicators, then the solution to this trading mistake will be learning how to trade with price action. Price action trading should be the method that you learn if you want to simplify your trading and learn how to trade from the 'purest' market data; price.
As you can see from today's lesson, you need to have some structure behind your trading and you need to take a methodical approach to solving your trading problems. It would be nice if trading took little to no effort and if you could become profitable by just randomly entering the market and doing whatever you feel like, but that is not the reality of what trading success requires. Taking action by committing to a simple price action-based trading method is the first step to taking a methodical approach to your trading.
To get started, checkout my price action trading course here.
BLACK FRIDAY SPECIAL:

Save 70% Off Nial Fuller's Pro Trading Course (Ends Nov 30th) - Learn More Here