Today's lesson is the result of years of experience "in the trenches" of the markets (as well as about 7 espressos), and I think you will find some very helpful insight in the following 5 points. If you really take this lesson seriously and actually read and implement the 5 steps below, I am confident that you will see a very positive change in your Forex trading performance. Ready? Let's get to it…

1. Become passionately involved in tracking your trading progress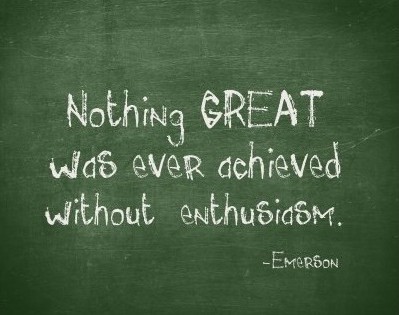 Perhaps the most important step to successful Forex trading is developing a trading journal or diary to track your trades and your trading progress. I know I have written about keeping a trading journal before, and a lot of people just hear this point and blow it off, but this is the wrong thing to do. You need to really get interested in tracking your trading progress and in following your equity curve, because it is this aspect of trading that truly defines and separates the disciplined and organized traders from the rest of the herd who continually lose money and blow out their trading accounts.
Every time you enter a trade you will fill out your Forex trading journal, and every time you exit a trade you will update it. Over time, you will build your own track record and an equity curve….these are VERY important tools in gauging your performance and skill as a trader. Traders who do not keep a trading diary or don't bother to keep records of their trades have no idea where they have been, and as the old cliché goes "you can't know where you're going if you don't know where you've been"…
Many traders seem to forget that Forex trading success is defined by the end result of a series of trades over time…not the end result of ONE trade. Many traders also seem to decide what their next move in the market will be based almost entirely on their last move…this is just insane! Instead, we need to passionately follow our Forex trading plan and our trading progress over time by regularly maintaining our trading journal and viewing our equity curve….and let these factors dictate our next move in the market. You need to become passionately involved in following your trading progress over time by making it a visual part of your daily trading routine.
For example, within your trading plan you would include a step in your daily routine that requires you to visually analyze both your trading journal and your account equity curve both before and after every trade you take. For those of you trading with the MT4 trading platform, you can see your account equity curve by opening up the "account history" tab within the "Terminal" window, then right click within the account history tab and choose the period of time you want to view and then click "save as detailed report", you will then see an equity curve along with a listing of all your trades for that period of time and some other useful information.

2. Get your personal life in order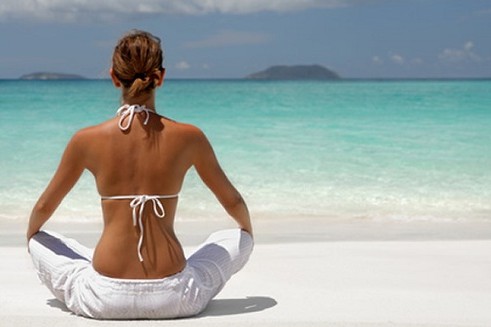 I am going to let you all in on a little secret: most traders think that trading the markets is going to somehow "fix" their life and magically solve all their financial problems. Whether they admit it or not, MOST traders think this at some point when learning to trade. The problem with this thinking is that it is essentially the complete opposite of how you really need to think in order to become a successful trader…
Successful Forex traders ALREADY have their personal, financial, and professional lives in order, for the most part. I am not saying you have to be some perfect person in every area of your life, but if you are sitting around your apartment with old pizza boxes stacked up and playing video games in your underwear, you probably do not have the proper trading mindset. Here are some things to make sure you have in order BEFORE you start trading the markets:
• Relationships – If you are in an emotionally stressful relationship it is probably going to negatively affect your trading, so don't try trading real money until all the relationships in your life are relatively calm and supportive, rather than turbulent and conflict-filled.
• Finances – This one is CRUCIAL to trading success…I get emails everyday from traders telling me they want to join my trading community and take my course but they are totally broke or have no job. If you are in a bad financial situation you simply should NOT be trading the markets. When you are struggling financially you are obviously going to become emotionally attached to all of your trades, this is probably the fastest way to blow out your trading account. You have to trade totally unattached to the money you have at risk in the markets. Do not put pressure on yourself to make money in the markets, you need to feel like you REALLY don't care if you lose or win on any one trade. If you have a lot of debt but still want to trade, you need to plan out a way to pay off that debt in a methodical manner….as well as stop acquiring new debt.
• Life routine / discipline – What is your daily routine? Do you have one? If you are a largely undisciplined person, you probably won't be a good trader right now. That's not to say you won't ever be a good trader, but I am just telling you that if you don't know how to navigate your daily responsibilities in an organized and efficient way, you will likely never navigate the market in an organized and efficient / effective way either.
• General psychology / mindset – If you have the above three points in order, you will be on your way to forging the proper trading mindset. The point here is that obtaining and maintaining the proper Forex trading mindset, is really the result of having the rest of your life in order. These are all points that no one else but you can take care of, so get to work on them now if you want to have a shot at trading the markets profitably.
3. Treat your trading account like it has 1 million dollars in it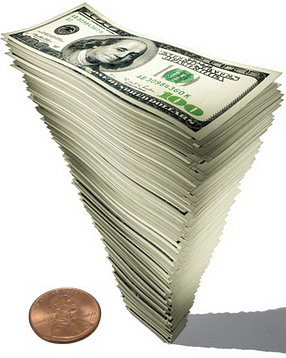 This point is really big because so many traders get caught up over-analyzing the 15 minute (or other low time frame) charts, and just generally doing all the wrong things when it comes to trading the markets. You see, whether you are trading $1,000 or $1,000,000, the principles are the same…your emotions should not change, you need to learn to FORGET about the money and instead focus on the PROCESS OF TRADING.
Look at it like this; do you think Jimi Hendrix was only a good guitar player on a very expensive guitar? Or do you think he would make even a $50 dollar guitar sound amazing?? We all know the answer here…he would blow most peoples' minds on the cheapest guitar you could buy. The point is that a good trader, who has truly mastered price action trading strategies, as well as their emotions and overall trading mindset, will trade a $1,000,000 account with the same skill that they would a $1,000 account. Obviously, they would not make as much money per trade on the smaller account, but the key point is that since they are operating in the same manner, the CONSISTENCY of their results will be there. 0's are just numbers… forget about how many 0's you have in your trading account balance and you will likely see them multiply a lot faster than if you continually dwell on the money instead of the process of trading Forex like a sniper.

4. Be realistic
Traders who continually lose money in the markets all have at least one thing in common: they fail to accept the reality of trading. I know traders who haven't even begun making consistent money yet in the markets when they go out and buy a $3,000 4-screen monitor system and a juiced-up computer simply because they think that it will make them a better trader. The point is that trading success begins in your mind, and does not depend on what kind of computer you have or how many computer screens you have. Sure, it's great to have a nice trading office and a good atmosphere will help you maintain the right trading mindset, but don't go blow thousands of dollars on computers and monitors or trading software before you actually know what you are doing in the markets and are seeing consistent results.
I also know traders who make consistent money every month in the markets who simply trade from their laptop at a coffee shop or a hotel room. Like I said before, successful Forex trading begins and also ends in your mind.
5. Clean up your trading strategy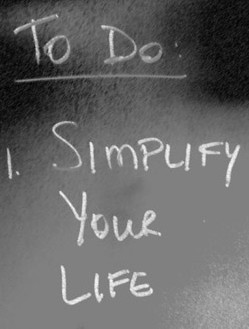 In case you haven't been around the last 100 years, this entire blog is about price action trading, because this is the trading style that I personally use and believe in. The main point that I wanted to convey in today's article, is that simplicity and discipline will positively affect all areas of your life, including your trading. Removing the clutter and confusion from our charts and the preconceived notions in our minds, and approaching the markets with a clean slate is what works. Try looking at a couple currency pairs with nothing on them and just reading the market for what it is…the most complex I get these days is a few horizontal lines and a 21 day EMA to find dynamic support / resistance and trend. The point is that cleaning up your trading strategy by learning to trade Forex with price action goes right along with cleaning up the personal aspects of your life that we discussed earlier, and both of these things are paramount to cleaning up your trading mindset and achieving consistent success as a Forex currency trader.
Related Lessons:
SEPTEMBER SPECIAL:

Save 70% Off Nial Fuller's Pro Trading Course (Ends Sep 30th) - Learn More Here