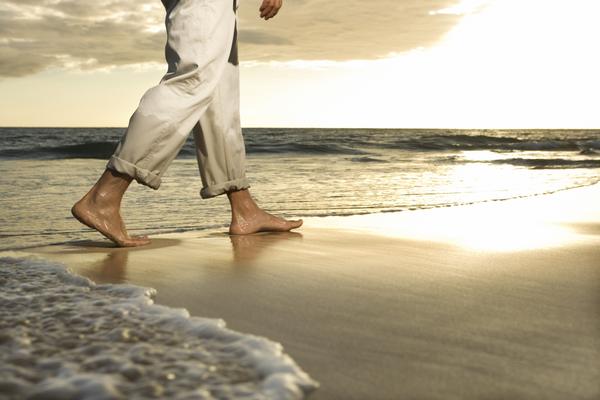 Today, I wanted to get a little more personal with you. I want to share my story with you, the story of how I went from a struggling young trader, to living the life I always dreamed of.
My hope is that by learning how I became a successful trader, you will find motivation, insight and strategies to help you 'write' a happy ending to your own trading story.
This is the story of how price action trading changed my life…
Back when I was about 16 years old, nearing the end of my high school career, all the other kids were setting their sights on which University they would attend. Whilst I did give university some thought and later on, a quick try, something deep inside of me was telling me that it just wasn't for me and that I wanted something different, something more.
It was around this time, when my high school ran a stock trading demo competition. As I was already interested in the stock market and the potential money to be made from it, I entered the competition. Of course, I was immediately hooked on trading after the competition started. I had been 'bitten' by the trading bug, so to speak.
Fast–forward to 3 years later
After attending university and realizing I had no idea what I wanted to do there, I quickly decided it wasn't for me. Whilst I had been dabbling with trading since finishing high school, it was around the time I quit university that I really decided to give trading a solid try.
Back then, there wasn't as much or as easily accessible information on trading as there is today. So, I had to learn from books and from a couple other local traders I knew. Much of what I was learning was based on trading with indicators, so I give that an honest try for a while.
Well, after losing more money than I could afford at the time, I started to get discouraged with trading. All the indicators and different trading systems began to make me feel overwhelmed and like maybe I wasn't 'smart enough' to make money trading.
Luckily for me, it was right around this time when I was about to give up and head back to university, that I discovered something life-changing; I didn't need indicators to tell me what a market might do next.
My "ah-ha" moment…
After spending several years struggling, searching for that "Holy-Grail" trading system and failing miserably, I had my "ah-ha" moment, a moment that consisted of two main realizations:
I was looking at everything except the most important thing; pure price action.
I was trading way too much, thinking way too much and generally just over-complicating the trading process. I needed to become a minimalist trader.
Now, I am not saying that I instantly started making a lot of money, but it was at this time that I knew I was on the right track. I started seeing instant improvement in my trading once I took off all the indicators clouding my view of the price action and once I stopped over-trading.
It seems as if every trader starts off thinking they should trade a lot and that they need to 'know' a lot to make money in the markets. However, given enough time, I believe any trader will eventually come to the same realizations I did; that less is more and price action is the key.
Fast-forward another three years
I realized I only needed a few core price action setups and that is what I began focusing on. After a few years of focusing solely on price action and on trading less like a 'machine-gunner' and trading more like a sniper, I finally started seeing my trading account consistently increasing in value.
Hopefully, one thing you are thinking to yourself (if you've read this far), is that this didn't happen overnight for me, as many people think it will. It took me a period of approximately six years from when I first got hooked on trading to when I finally began to see the 'light' at the end of the tunnel.
Now, every trader and person is different, so don't think it will take you any certain amount of time to become a successful trader. In fact, it should take you less time than it took me, in part because you have me guiding you and giving you articles like this one. I also have put everything I learned and all my trading strategies into my price action course, which will significantly shorten your learning curve. As I said earlier, when I was learning there was no place I could go to learn or no online mentors offering solid education on price action. That is one reason why I do this; to give back and help other young struggling traders who remind me of myself when I began.
Today
Today, I am living the life I always knew I wanted and knew I could have if I focused enough and stayed disciplined. Through the power of simplicity, price action and patience, I have achieved a real coffee shop trader life. Meaning, I can go anywhere I want when I want and still make more than enough money to have a great life, all from trading with price action and understanding how the markets work and what role my own thoughts and behavior play.
I trade end of day strategies, meaning I focus on the daily charts and other higher time frames, this gives me the ability to not have to be glued to my computer / charts all the time. Yet, I can still take advantage of big moves in the market and make more than enough money each month even without being in a trade all the time. In short, I have freedom. The freedom to do what I want, be financially independent and be my own boss. I am not tied down to a 9-5 job at a company that only cares about its bottom line.
This is what price action has done for me and now it's time to see what it can do for you…
If your ready to learn how to trade with the same price action strategies that myself and our 20,000+ students use to trade, click here to learn more.
BLACK FRIDAY SPECIAL:

Save 70% Off Nial Fuller's Pro Trading Course (Ends Nov 30th) - Learn More Here