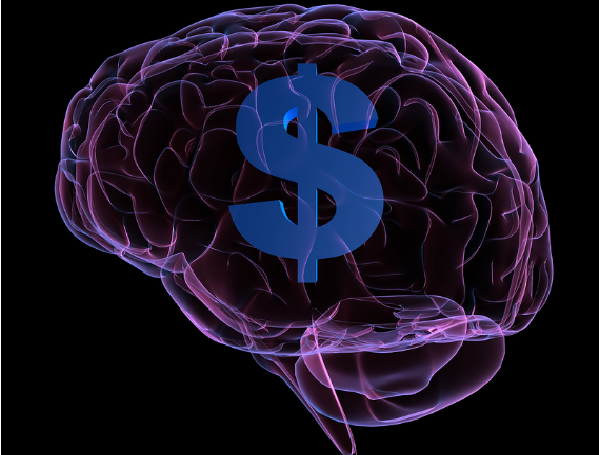 If you are in a situation right now where you feel out-of-control with your trading, and you would like some quick pointers to help get you back on the path to successful trading, this article is for you.
Forex trading can quickly get out of hand if you have not yet learned how to control your interactions with the market in a way that benefits you over the long-term. Many traders simply operate on a short-term perspective in the market, whether they realize it or not. They don't think about how what they are doing in the market right now is going to ultimately affect their trading account in six months or a year.
The goal of any trader is to have long-term profitability that is relatively consistent, being relatively consistent means being profitable at the end of each month, the best traders in the world have losing weeks from time to time, but if you are operating with a long-term perspective in the market, you should eventually be profitable at the end of each month. Unfortunately, many traders cannot see the forest for the trees; so to speak, this is the only explanation for why so many traders do things as illogical as over-trading, over-leveraging, not taking profits, or trading without stops or moving stops further from entry.
1) Consider your Forex trading mindset
If you continually give into every emotional impulse or feeling that you have about the market, you are probably losing money on a fairly consistent basis, and if you aren't then you soon will. Every trader has emotional impulses and urges to do things in the market that they know they shouldn't do, whether or not they can conquer these emotional feelings with logic and objective decision making is what separates the winners from the losers. Let's discuss some practical ways that you can effectively conquer your emotion with logic and rational decision making:
• Learn the importance of patience: The most practical way to conquer emotion is to learn how becoming a patient Forex trader can lead to consistent long-term trading results. Patience comes from accepting that you cannot control the market, all you can do is control your own interactions with the market and take what the market gives you. Recognizing the importance of having patience is one thing, but it takes discipline to maintain composure and follow through with what you know is logically true. This leads into the next point of emotional control.
• Trade what you see, not necessarily what you think: This anecdote is somewhat vague and general in nature, but its implications run very deep and are important. Traders seem to conjure up all kinds of ideas about what the market "should" do, instead of actually trading off of what the market is doing. The bottom line is that you need to trade what you see, not what you think, you do this by fully mastering your chosen trading strategy.
When you truly "master" your forex trading strategy, you will know exactly what you are looking for each day in the market, you will then be relying on logic and rational decision making instead of emotion and feeling. If you aren't trading obvious setups that you could easily describe and point out to any non-trader, then you are probably trading what you think and not what you see. Go back to demo trading if you need to get reacquainted with exactly what your trading strategy consists of.
• Have a Forex trading plan: Having a Forex trading plan is something that many traders ignore, yet it is talked about often for very good reason. New traders are especially likely to fall prey to emotional trading errors, so having a well-defined and tangible Forex trading plan is especially important for them. A trading plan is a tool to keep you accountable and operating on logic and objectivity, the idea is to pre-define all aspects of your trading, this way you have a guide to help keep you on track. It is very important to forge a trading plan in the beginning of your career; this plan will eventually concrete itself into your psyche and will forge positive trading habits early on in your career that will serve you throughout your Forex trading journey.

• Start taking profits: The psychology behind profit taking as a Forex trader is a very interesting topic. If you are having trouble taking profits then you need to re-evaluate your trading plan, take some time off from the markets to forge a logical and effective profit taking plan, build this into your overall Forex trading plan. Many traders do not take profits when they should because they constantly hope for ever larger profits, this is greed, and it is emotion-based, not logic based. To quote Kenny Rogers, "You've got to know when to hold 'em and know when to fold 'em".
2) Forex trading basics
• Forex currency pairs: Many traders, especially beginners, start out trying to analyze 20 or 40 different currency pairs because they think this will somehow result in better trading results. Typically, all this results in is confusion and second-guessing one's self. There are plenty of opportunities just trading the majors and some of the crosses, these currency pairs also contain the best liquidity and lowest spreads, so the logical thing to do is to stick to a small basket of currency pairs, rather than trying to analyze and trade every available currency pair. It is important to learn what the best currency pairs to trade are and why.

• Forex trading times and time frames: Higher time frames filter the noise of the lower time frames and more accurately reflect the aggregate picture of the market. If you aren't focusing on the daily charts, you need to be. Beginning traders especially need to stick to the daily charts while learning to trade, once you master the dailies you can check out the 4 hour and 1 hour charts. If you are struggling in your trading right now, one thing you can do is to go back to daily chart-only trading.
There are also specific times that are more effective than others to trade. Traders need an understanding of the best Forex trading times, because there is no sense in trading when the market is not moving. Also, a thorough understanding of why less is more in Forex is essential to your long-term trading success. Many traders spend way too much time staring at their charts and analyzing market variables. If you are over-trading, you need some time off from the markets to calm down and read some literature, check out some of my articles on over-trading; because over-trading is probably the quickest way to destroy your account.
3) Thoroughly understand Risk Reward and Money Management
• Risk / Reward: If you aren't viewing every trade setup in terms of risk to potential reward, you need to be. Always calculate risk first and then look to make at least 2 times risk for your reward. A practical understanding of risk reward is essential to succeed in the markets.
• Stop Gambling: Are you gambling or are you making logic-based and objective trading decisions while diligently managing your risk in the market? Be honest with yourself, if you are gambling you need to take a step back from the markets and reevaluate your plan.
To effectively answer the question "Are you a trader or gambler?" you need to take a step back and evaluate how much time you spend thinking about and trading the markets. Many traders are Forex trading addicts and they don't even know it, or they won't admit it. If you are addicted to trading then you may need to enter Forex trader's rehab, which is more of a conscious acknowledgement of trading mistakes and a willingness to correct them than anything else.

• Money Management: Effectively managing your risk is crucial, protecting your capital is the name of the game, the better you protect your capital, the longer you stay in the market to take advantage of quality trading setups when they come around. You cannot just decide "on the spot" how you will manage your money when trading the markets. You need to have a detailed and predefined Forex money management plan that provides you with an effective on-going strategy for controlling risk and protecting profits.
4) Make sure you have truly mastered your Forex trading strategy
• Price Action Trading: If you are looking for an effective Forex trading strategy that will easily mesh with a logical and objective mindset, then price action trading is worth pursuing. Whatever strategy you choose though, you need to truly "master" it, you need to "own" the strategy you choose to trade with before you begin trading with real money. This means learning to trade on a demo account before attempting to trade live with real money.
If you are already a price action trader and you are finding yourself struggling to make money in the markets, you need to stop trading real money and go back to demo trading. Take the necessary time to reacquaint yourself with my price action trading strategies, truly master them, only then should you attempt real-money trading again, while keeping in mind everything discussed in this article. If you would like in-depth instruction on how I personally trade the markets, including access to all of my price action setups and trading strategies, check out my Forex trading course. Feel free to drop me an email if you have any questions.
BLACK FRIDAY SPECIAL:

Save 70% Off Nial Fuller's Pro Trading Course (Ends Nov 30th) - Learn More Here