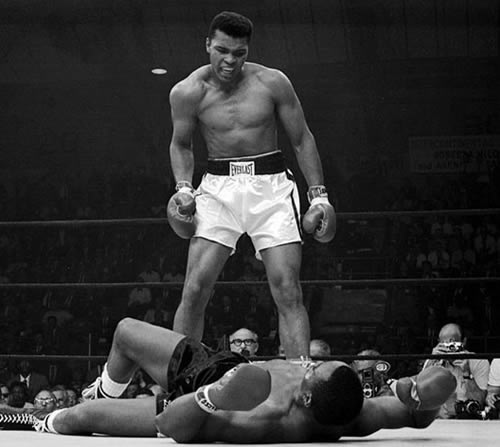 The market can indeed be beaten. I know because I have beat it many, many times, including in a recent trading competition I won, which you can read about here.
The point of today's lesson is not to convince you that the market can be beaten, because if you don't believe it can be beaten then why are you even playing the 'game'? Today's lesson is meant to help you make the market easier to beat; to increase your edge over the market.
Whilst I can't give you every 'secret' in one article, the following tips are some relatively easy things you can do to actually give you a much higher chance of success. Most traders don't understand these topics fully so I wanted to discuss them today. You see, it's not just your trading strategy that you need to get down, there are other aspects to trading that you need to understand to get the most out of your trading method…
The spread is your enemy
Every time you trade, the spread (which is the price distance between buyers and sellers) eats away at your profits. This means, the more trades you take, the more money you lose in spread costs, and this quickly adds up.
On 100 trades you give back 100 to 200 pips to the market in trading costs, that's before you factor in any profits and losses. Many traders take 100 or even more trades per month, if this is you, you are paying hundreds of pips to the market each month, which makes beating the market a lot harder.
Therefore, it is important to…
Trade on a competitive spread, but more importantly…
Lower your trade frequency and focus on quality trades only.
I personally accomplish this by avoiding day trading and using a low-frequency end of day trading approach instead. Essentially, the more trading transactions you make with the market, the more you give back in costs and potential losses. This is one of many reasons it's critical for you to focus on quality trades over quantity of trades.
NOTE: If your looking for a broker with competitive spreads and fair trading conditions click here.
Let trades run their course; things take time
One thing that will significantly increase your ability to beat the market, is having enough patience and foresight to let trades run their course. You have to understand that trades take time to play out in the market, and you cannot give into the temptations you feel in the moment. If you enter a trade on a Friday afternoon and it's just sitting near your entry point just before the market closes, you can't just close it out because you're nervous, you need to commit to the trade and remember the reason why you entered, and see it through.
There are many reasons I like swing trading over day-trading, but the main reason is because swing trading improves your chances of trading success, as I discuss more in-depth in the article I just linked you to. As swing or position traders as we are sometimes called, we take well-planned and thought-out positions in the market with the understanding that it may take several days or weeks to play out either for or against us.
This aspect of trading, that trades can take longer to play out than we expect, often causes problems for traders, especially for beginners. I understand the 'itch' you have to make money fast in the market, but what you have to understand is that you do not make money fast by trading a lot. It may feel like you can, but you can't. In fact, the fastest way to make money is by having patience and letting the market run its course without your constant involvement. See my set and forget trading strategy article for more on this. This ties into the end-of-day trading approach that I mentioned in the previous tip.
Believe in your edge, winners occur in random sequences
As I discussed in my recent article on the late, great Mark Douglas, for any given trading edge (strategy) winners and losers are randomly distributed in the market. In more straight-forward terms, this basically means that you never know if your next trade will be a winner or loser until after it is finished. It may sound obvious at first, but MANY, if not most traders, trade as if they 'know' THIS trade will be a winner. This is the only way you can explain why people risk way more than they should or take what I call stupid trades. If they did not believe THIS next trade was going to be a winner, they wouldn't make those aforementioned mistakes.
What you have to do, as Mark Douglas pointed out so eloquently throughout his career, is continue to subject yourself to your trading edge and believe in it, even when you may be in the middle of a losing streak. This can be very mentally difficult to do, but it will be easier if you keep the following points in mind:
Imagine you have a weighted coin, where the heads side is a little bit heavier than the tails side so that over enough flips, you should get heads about 70% of the time. Now, what that means is that 70% of the flips, given a big enough sample size of flips, will be heads. What it DOES NOT mean is that any one flip has a 70% chance of being heads; an important distinction to make that applies directly to your trading edge.
If you flip that coin 100 times, you could conceivably have 20 tails in a row for example, before you get say 60 heads in a row then 10 more tails then 10 more heads. Now, apply that logic to trading; can YOU mentally deal with 20 losing trades in a row? How about 10 losing trades in a row? Even if you know that over 100 trades, 70 will be winners, it may be near impossible for you to deal with 10 or 5 losses in a row, especially if you're risking too much per trade.
You can significantly increase your overall trading edge by being patient and only taking very obvious (and thus high-probability) price action signals. This will make it less likely you have a big losing streak, but it will also work to calm your nerves and keep you focused because you won't constantly be trading.
The number one thing you want to avoid, is ruining your trading edge by over-trading, or trading when your edge isn't there. The only way your hypothetical 70% trading edge will give you 70% winners over a series of trades, is if you follow it with discipline and consistency.
Manage risk and trade like hedge fund
There are huge profits just around the corner if a professional trader waits long enough, trends are developing all the time and the next big trade is there for the taking if you wait long enough, but if you have no capital to take advantage of it, then you're screwed. As a trader, my primary goal each year is to stick around long enough to see that George Soros-like trade and having the capital to make a huge profit from it.
I would rather trade 2 times a year and double my money than trade 200 times a year and make just 20%, or more likely, lose money. This is how hedge funds think and act and it's discussed more in-depth in my article on trading like a baller – trade as if you're a hedge fund.
A trader sees enough trends in their lifetime to make considerable profits, however, the trader needs to survive long enough to participate in them. He will lose quite a few trades but the few he wins will put him well ahead. In an article I wrote on the Market Wizards, I discussed the founding members of  the Turtle Traders and their money management approach and how it allowed them to lose many more trades than they won and still make an immense profit.
The main reason for failure, or getting beat by the market, is running out of money, which comes from either over-trading or poor risk management or both. If you can preserve your trading capital and gain experience that come with time as well as learn from your mistakes, you statistically have a higher chance of success.
In this exact order, the best path to take is as follows:
Demo trade as a novice, trade smaller when you start going live, then build up from there as confidence and ability improves, build trade position size higher over time and then back yourself handsomely when you finally enter the 'zone' and have proven your abilities to yourself and those around you.
Learn your craft and continue learning constantly
I am a person who never stops learning. I am constantly searching for answers and expanding my mind through books, the internet and other people. This approach is how I eventually mastered trading and started making a lot of money as a trader. This is the approach you need to have in trading and with anything you want to master in your life.
Even once you think you have learned enough, continue learning and seeking out those who know more than you. As humans and as traders, we need to keep mastering our craft. A professional athlete is a perfect example of this and is something I talk more about in my article on what traders can learn from professional athletes.
As a trader, it is critical to learn both through real life experience as well as genuine practice such as repetition of routine studying the charts end of day (get into the zone, read the market, feel it). All of this will help you in developing self-belief and self-confidence in your trading abilities. Also, having personal goals and reciting positive trading affirmations to yourself each day will contribute to building your trading confidence.
If you decide to enroll in my online trading education program and undertake my price action trading course, you will truly begin the journey to developing into a self-confident, successful trader. It focuses not only on the technical aspects of my price action method, but also on the mental and money management aspects that are ultimately the things that tip the scales of success for or against you in the market.
BLACK FRIDAY SPECIAL:

Save 70% Off Nial Fuller's Pro Trading Course (Ends Nov 30th) - Learn More Here