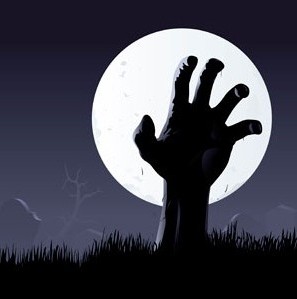 So you've lost 50% or more of your forex trading account and you feel like you either want to give up trading all together or just start going crazy and trading everything you see because you 'don't care' anymore.
Has this happened to you? Is this happening to you now? If so, you're not alone, many forex traders end up in a similar situation early-on in their trading careers, and it's what they do at this point that has a big influence on whether or not they sink or swim in the markets.
The most important thing to understand is that you CAN CHANGE whatever it is that you did (or are doing) to cause so much damage to your trading account. The most important thing I can tell you is that if you are willing to listen and accept help you CAN become a successful forex trader and you don't have to throw in the towel, and you definitely should not take the 'I don't care anymore because I lost so much money' attitude with the remainder of your account…I assure you this will result in you fully blowing out your account and after that happens you will feel like a full-fledged gambling junky who just maxed out their credit cards at the casino. Let's look at 5 things you can do to 'bring your trading account back from the dead'…
Step 1) Ask yourself honestly, "How did I do this much damage to my trading account?"
The first step in recovering from a near-account-destroying series of trades is to stop trading with real money and then take some time to reflect on how you were trading just before you lost all that money. You've got to remove yourself from the markets when you do this first step. Heck, if you need to, close your trading account altogether and then reopen it at a later date when you know what you're doing and feel confident in your approach.
I can almost 100% assure you that the reason you lost a lot of your account, nearly blew it out, or did blow it out, was the result of one of these three things:
1) You were not following a strict risk management plan or you were not focusing properly on the fact that you can lose on any trade you take. Essentially, you probably were risking more than you should have per trade and you probably knew you were doing this but ignored it. You probably were not behaving as if you can lose on any trade.
2) You probably traded too much, gambled, over-traded, whatever. The fact is, most traders blow out their trading accounts either from risking too much money per trade, trading when no high-probability edge is present (over-trading), or a combination of the two. Usually it's a combination of the two, although either one alone can certainly do massive damage to your account or cause you to blow it out all together.
3) The other big reason why many traders lose large chunks of their trading accounts or blow them out all together is because they simply don't have a trading strategy or they don't really know what they're looking for in the market. Maybe they haven't really 'mastered' their trading strategy yet either, whatever the case, if you are going to risk your hard-earned money in the markets, you better be DAMN SURE of what your high-probability entry edge is, otherwise you are just gambling your money away.
Step 2) Understand that you're going to HAVE TO focus more closely on risk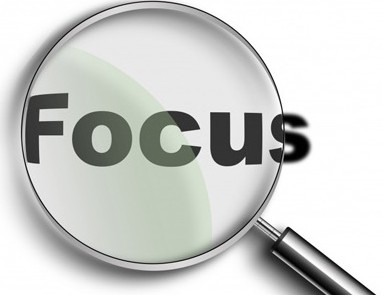 The next thing you need to do after figuring out what caused you to lose so much of your trading account, is to understand that going forward you'll have to focus more closely on how much you are risking per trade. Furthermore, you need to also be consciously aware that ANY trade can lose and that your trading edge has a random distribution of winners and losers. Being aware of this fact whenever you're thinking about entering the market should keep the temptation to risk too much at bay. Traders who lose a lot of money trade as if they are 'sure' every trade is going to be a winner, this causes them to 'load up' and trade with position sizes that are too big and induce emotion within them.
Bringing your trading account back from the dead is going to be a slow process, you've got to understand that. Since you've lost so much of your money you won't be able to trade as big of position sizes as you could before, and this is just something you're going to have to accept. You need to understand that if you focus on the mechanics and the process of successful trading now, later you will be able to make increasing amounts of money. It's called 'delayed gratification' and it's basically the key to long-term and consistent success in any field, including trading. Unfortunately, trading appeals to our evolutionary need for 'instant gratification', putting us in a constant of state wanting to do the wrong thing for our trading accounts simply because the wrong thing is usually what feels good and tickles our 'instant gratification' brain area.
So, you've got to understand that whenever you risk more than you know you should, you are behaving in an 'instant-gratification' / more emotional manner, and this is the opposite of what creates long-term success  in the markets. Thus, one of the keys to rebuilding your trading account is understanding that you need to delay gratification by managing your risk to a level that allows you to trade emotion-free or nearly emotion-free on every trade you take.
Step 3) Don't trade until you KNOW what you're looking for in the markets!
Next, you need to be aware that unless you are 100% confident of your trading strategy and you've turned it into a comprehensive forex trading plan, you really should not be trading with real money. Whilst you're taking time off from the markets to regroup and fix your trading problems, make sure you not only understand and know how to trade your strategy, but also that you like it. If you're currently trading a strategy or system that you find messy or confusing, ditch it and learn a new one. Obviously, I recommend you trade with price action, because it's clean, simple, and effective, but it's ultimately up to you how you decide to trade.
One of the best ways to really get familiar with your trading method and to really 'master' it, is to take one aspect of it and master that before moving on to the others. For example, if you are a price action trader you might focus all your efforts on spotting inside bar strategies with the trend on the daily charts of the major Forex currency pairs. This would be your PRIMARY FOCUS until you are seeing consistent profits over a period of two or three months. Once you achieved this you could then move on to other setups and implement other aspects of price action trading into your trading arsenal.
Here's an example of focusing only on the inside bar setup on the daily charts: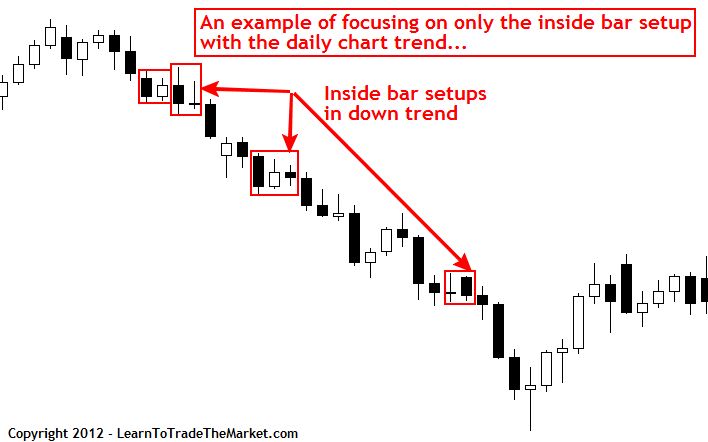 Step 4) See the forest for the trees
You need to focus on learning to be a good trader…not on how much money you can make IF you become a good trader…that really is pointless. It's a bit like focusing on showing off your trophy after winning a big race without actually thinking about preparing for the race.
Yes, the underlying reason why most traders lose money in the markets is because they look at a price chart and they see dollar signs. What I mean by that is they don't think about the long-term view, but instead they get caught up in trying to get-rich-quick or in trying to make 'a lot' of money on every trade they take. They forget about the FACT that they cannot make money on every trade, they are going to have losing trades, and that they never know what will happen on any one trade.
You've got to always have the bigger 'forest' picture in mind, and not get caught up focusing too much on the 'trees', or any one individual trade. Sure, you need to stay true to your trading plan and only take valid instances of your trading edge…so every trade you take IS important, but the point I am trying to make is that no one trade is going to make you a successful trader. You become a successful forex trader by being consistent and by understanding your success is defined over a large series of trades, or over a relatively long period of time. It's not defined by two or three trades or over two or three weeks of trading.
By learning to think like this you should have an easier time managing your risk properly and not taking trades that you know are stupid. As you adopt this way of thinking, you will be more inclined to focus on the process of being a good trader rather than on viewing the markets as your own personal ATM. Focusing on the process of trading properly is what makes you money in the long-run. The things that 'feel' like they will make you a lot of money fast, like over-trading and risking too much per trade, will actually cause you to lose money and are probably why you are reading this article. In trading, we basically have to do the opposite of what feels good if we want to succeed over the long-run.
Step 5) Replace your old habits with new ones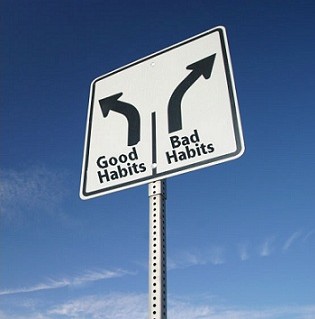 Finally, the number one thing that you need to do if you want to begin building your trading account back up and trading successfully is change your trading habits. The reason you lost control before and lost a lot of money in your account or blew it out, was because you did not have the proper trading habits. Habits take repetition and time to develop, so you have to follow the insight in this article and in my other forex trading articles and start following a positive course of action in your trading. If you do this consistently, eventually your old habits of gambling and generally trading in an undisciplined manner will be replaced by effective and positive trading habits.
The way that you begin to change your trading habits is to take action. You can't just sit here and read this article and think by reading it and understanding it you're going to magically wake up tomorrow with new trading habits. You probably have negative trading habits ingrained into your mind right now, and they developed over time and through repetitively being inconsistent and undisciplined, so it's going to take time to replace them. You're going to have to make an effort to be disciplined and consistent in your trading. This is something you need to consciously remind yourself of and be aware of, it's not enough to just understand you need to do something…you have to ACTUALLY do it if you want to change!
Most people know they need to eat healthier and exercise to change their bodies, but just knowing something is not good enough to make it happen…you've got to take action from the information you know to be true, otherwise your trading results will not change, nor will anything else in your life that you want to change.
SEPTEMBER SPECIAL:

Save 70% Off Nial Fuller's Pro Trading Course (Ends Sep 30th) - Learn More Here