To start off today's trading lesson I want you to ask yourself the following question; "Am I currently doing everything within my power to be the best Forex trader I can possibly be?" The odds are that you KNOW you should have a detailed Forex trading plan that you stick to like glue as well as a Forex trading journal that you update meticulously, yet you probably don't have either of them, if you do you probably aren't using them. You probably also know that you shouldn't over-trade or over-leverage your account, yet you probably do anyways.
So why do traders know what they need to do but still not do it? How can you conquer this problem and move forward to be the best Forex trader you can be? Today's article will give you some solid insight into why you are not trading the way you know you should and how to stop this bad habit and start trading correctly.
Please Share it – When your done reading today's lessons please leave a comment below. Then click the twitter & facebook buttons to share it & pay it forward.
Everyone has the potential to be a successful trader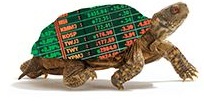 In a famous trading experiment in 1983, Richard Dennis proved that a simple set of rules could be used to take people with little or no trading experience and turn them into very profitable traders. They became known as the "Turtle Traders", and this famous experiment answers the question "Can Forex Trading Be Taught?" with a resounding yes.
So what's the point? The point is that if you know you currently are not trading at your best and you're having doubts about whether or not you have what it takes to become a successful trader, you should understand that you CAN be a successful Forex trader. Everyone has the potential to trade profitably, it just takes some people a little more work and effort than others, and unfortunately many of these people blow out their trading accounts or give up long before they develop the habits of a successful Forex trader.
The potential to make money consistently in the markets is inside of you, you just have to develop the correct habits. Trading induces lazy behavior in people because there is no boss; you have to discipline yourself and control yourself, no one but you will care if you lose all your money, so you have to somehow devise a way to stay disciplined and reinforce positive trading habits instead of negative ones.
No "guru" or educator can make you successful, only you can, because Forex trading success comes from within. So stop focusing on other variables and start focusing on yourself, because until you truly admit to your trading weaknesses and consciously devise a plan to conquer them, you will never make consistent money in the markets. So, there's no better time than now to make the first step towards becoming the best trader you can be by admitting that you need to change the way you currently are trading.

Take some time off from the markets to "re-group"
One of the best things to do when your trading is not going how you want it to or you feel like you need to drastically change your trading approach, is to simply take some time off from the markets. Totally separating yourself from the markets for a week or more can do a lot of good for your trading mindset and can help to refresh your clarity of what good trading habits are all about.
Most traders lose focus of what they need to do to become the best trader they can be as they get engrossed in trading, even though they probably know in the back of their mind what they should be doing, as I discussed in the opening paragraph. So, by taking some time off from the markets and eliminating the temptation to trade and the emotions that go along with it, you can begin to refocus your mind on the components of trading that lead to long-term trading success, and formulate a plan of how to implement these components in your trading as soon as possible.
Stop trying to control the market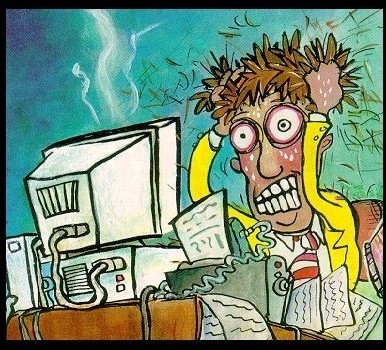 Ultimately, what traders do when they trade too often, risk too much, or trade without a trading plan or trading journal, is attempt to control the Forex market. Most struggling traders have a tendency to try and control every market variable they can get their hands on except their own mental variables. The ironic truth is that no matter how much you try and control "everything else", until you truly learn to control and master your own mind and behavior in the markets, you simply will never make consistent money as a Forex trader.
So, what are some traits of traders who are not trying to control the markets and have instead turned inward in an attempt to focus on controlling themselves? Creating and actually USING a Forex trading plan is basically the "core" component of building a disciplined approach to the markets, and traders who are focused on controlling themselves and not all the other market variables will have a trading plan they follow religiously without fail. Obviously, you can only create a trading plan after you've truly mastered an effective trading strategy like price action.
Another trait of traders who are at the top of their game is creating and actually using a Forex trading journal. Trading is something you need to track, because your track record over time will reflect back your discipline and overall effectiveness as a trader. I have personally noticed that once most traders get into the habit of keeping a detailed trading journal that tracks every trade they take, they actually start to enjoy it and it becomes a sort of "manifesto" of discipline that they do not want to tarnish by trading emotionally.
Traders who are fixated on trying to trade lower time frames are also trying to control the market. In my opinion there is just never any need or point in trading any time frame under the 1 hour chart. Yet, I get emails every single day from traders telling me they are trading 15 minute, 5 minute, and even 1 minute charts and then wondering why they are not making any money. You absolutely have to understand that trading higher time frames drastically increases Forex trading success because each time frame acts as a filter of the one under it and thus you get a clearer picture of the market the higher up in time frame you go. However, we must be a bit realistic with this because we can't logically trade off monthly or weekly charts most of the time due to the huge stop losses required and the fact that they form relatively few price action strategies. This is why most of my strategies are based on daily chart trading, the daily chart is THEE most important chart for any trader to use because it has the best combination of setup-frequency and lower time frame "noise" filtering of any chart.
Face the market with your new attitude and trading plan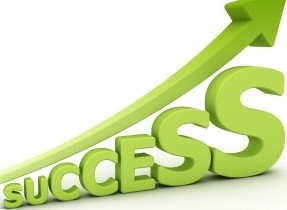 Now that you've accepted your trading flaws, taken some time off from the markets to reflect and re-group, mastered an effective trading strategy, and created a comprehensive Forex trading plan and trading journal (you need to do ALL of these things if you want to become the best trader you can be), you can face the market with your newly forged arsenal of trading weapons.
Your next step after doing everything we've already discussed is to just stay on-track and avoid becoming lazy in regards to following your trading plan, keeping your trading journal up to date, and generally remaining in the proper trading mindset. The good part is that if you really do everything I've discussed in this article it will forge new and positive trading habits within you, in essence the "correct" trading habits, aka the ones you don't have now. Once you develop these habits they will become easier and easier to maintain because you will start to see them pay-off over time and this will reinforce your desire to continue implementing them. This is your chance to change the way you've been trading, stop losing money and get on the right track by doing everything I discussed in today's trading lesson.
BLACK FRIDAY SPECIAL:

Save 70% Off Nial Fuller's Pro Trading Course (Ends Nov 30th) - Learn More Here