Hi Traders,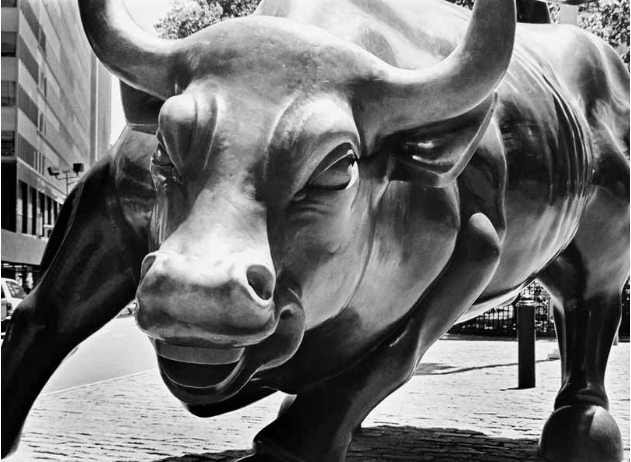 This article is going to provide you with detailed insight into how an experienced Forex trader thinks about and trades the market on a day to day basis.
I have been around the markets for a long time; I've truly seen it all when it comes to trading, from sitting next to professional traders who manage large sums of money, to running live educational seminars. What you are about to read is a "straight from the horse's mouth" synopsis of what professional Forex trading is all about. So, grab your favorite beverage and enjoy this article about how professional traders actually trade the Forex market.
• Time frames
Most professional Forex traders do not waste their time trying to trade short time frame charts. Instead, they spend their precious time taking in the bigger picture of the market, through careful and skilled analysis of the higher time frames. Higher time frame charts contain a more accurate and meaningful view of what is taking place in a market. Successful Forex trading is not about spending massive amounts of time staring at the charts until your eye balls burn. To succeed in the markets you have to develop a meaningful perspective that allows you to see the aggregate bias in a market, and higher time frames simply do a better job at this than lower time frames.
Thus, most professional traders spend their time analyzing time frames of the four-hour chart and higher, the one-hour time frame can be useful for refining entries, but anything less than this and you are simply rolling the dice. So, step one to trading like a professional is to fully accept that higher time frames display a much more accurate and useful view of the market than their noisy lower-time frame counter parts. The bottom line is that to fully develop your Forex trading skills you need to learn to trade the higher time frames before you do anything else.
• Trading frequency
As a result of trading higher time frame charts, many pro traders are much more precise and efficient than their amateur counter-parts. One of the primary mental road-blocks that prevent so many traders from making the consistent money they desire, is erroneously believing that interacting with the market more, and trading more, will result in them making more money.
The truth of the matter is that trading more frequently has no positive effect on your trading results. In fact, statistics show that traders who trade relatively infrequently consistently make more money on average than day traders and traders who trade very frequently.
So, most professional traders trade higher time frames, and as a result of this they trade less frequently than what most people might think.
• Precision trading
A common metaphor used in the trading world is that pro traders are like lions that lay in wait for the "easy prey". The easy prey in the world of Forex trading only comes to those traders who know exactly what they are looking for, and who also can wait patiently until what they are looking for presents itself to them.
One of the primary differences between amateur and professional Forex traders is that amateurs tend to jump into the game too early, before they really know what they are looking for or before they have truly learned to master one Forex trading strategy at a time. Whereas a professional trader never feels like he or she is guessing, they come to the market every day with a definable Forex trading plan, be it in their head or written down on paper.
Precision trading is what every trader should aim for, and it is how the pros trade; waiting for the "perfect" trading conditions to spawn a trade setup that they have been sitting and waiting patiently for. Most pro traders are looking for established trends and/or significant levels in the market, and then they watch closely for their edge to appear, providing them with "confirmation" that the time is right to risk some money in the market.
The key point to take from this topic of precision trading, is that pro traders know exactly what their edge in the market is, and then they execute it with flawless precision and confidence. There is no haphazard second-guessing or over-trading in the world of professional Forex trading.
• Harnessing the power of the market

There is no doubt that the Forex market makes some significant moves almost every week. Professional traders know this fact and they use it to their advantage by taking significant chunks out of these moves each week. They aren't trying to get the entire move, just a sizeable chunk that will cover any losing trades they may have had and leave them with a nice profit. A professional trader knows that it is more efficient and effective to take a sizeable position on a "perfect storm" trade setup, and hold it for multiple days or multiple weeks, than it is to enter a plethora of smaller positions by dodging in and out of the market each day.
There are also pro traders who look for multi-hour moves, who perhaps aren't looking for multi-day or multi-week positions, this is fine too, and it all comes back to what your Forex trading plan is and whether or not you truly know what your edge in the market is.
• What strategies do pro traders use?
First off, most experienced traders will have their favorite markets, for me it's the EURUSD and the AUDUSD, and also the Dow mini-futures occasionally. The bottom line is that pro traders know what Forex currency pairs they prefer to trade, as well as the best times to trade Forex, and these factors contribute to their overall Forex trading strategy
Perhaps surprising to some, is that most pro traders do not rely heavily on economic news or other fundamentals to enter and exit the market. Instead, they rely primarily on price action, because they have long since figured out that world news events are "priced in" to the markets. What this means is that financial markets operate on "future time" and on the expectations that traders have about what the value of a particular trading instrument will be if XYZ happens. This is typically why when XYZ actually does happen, price tends to react opposite from what common sense would suggest; because there is now nothing to expect from the event.
Professional Forex traders thus operate on a framework of understanding price dynamics and basic market mechanics. They factor in these "core" trading elements to every potential setup, meaning things like trend analysis and awareness of significant levels in the market, combined with some sort of "edge" of course. The edge that I use is simple price action trading strategies, these strategies have served me well over my years in the markets, and it is what my Forex trading training focuses on. Any trading strategy or trading system can only be enhanced by having an intimate understanding of price action strategies and basic market mechanics, if you want to learn more about these trading methods then check out my Forex price action trading course and member's community.
BLACK FRIDAY SPECIAL:

Save 70% Off Nial Fuller's Pro Trading Course (Ends Nov 30th) - Learn More Here