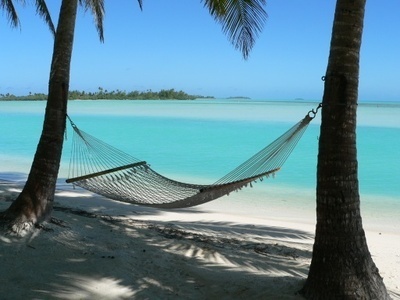 I speak with many students and traders, and one thing I have noticed is that many of them are looking for trades, almost as if they are addicted to the 'hunt' (because they are). Being over-eager to move on to the next trade is something that can and will destroy your trading account.
When I first started trading, I was probably a lot like you are now; I didn't know what a good trade looked like and I was often unsure about my trading approach.
Over time, I realized that the best trades I've taken, tended to simply appear; I wasn't searching for them, they simply 'walked into my hands'. After plenty of trial and error, I finally committed to the sniper-like approach and mentality that I have now. I am never in 'need' of a trade, I follow the markets because I like to, and if a trade signal pops up that I like, I will trade it. I simply stopped looking for trades, and they started to find me instead. Maybe it sounds cliche, but it's true.
I am never out there 'hunting' for trades. The reason why is simple, it's because the trades that are worth risking money on, and that have the best chance of bringing you a big return, are typically so damn obvious, that there's no way I will miss them. I don't want to be bothered with low-probability trades that are difficult to determine whether or not they are occurrences of my trading edge.
The more you have to wonder if a trade setup is actually a valid trade setup or not, the less chance it has of working out. I know that may sound a bit subjective, but it's true, and after you gain more training and experience, you will realize what I'm saying is accurate.
How to let trades 'find you'…
The market will always be there
The first way to solve the problem of looking too often and too hard for trades, is to remember that the market will always be there. Take a deep breath in and exhale, remember, the market has been here before you were born and it isn't going anywhere. There will always be new opportunities on the horizon, so don't worry if you miss one here or there. There is no rush, you are not in a race against time or against anyone. It's critical you understand these points and infuse them into your trading mentality if you want to succeed, because the less desperate you feel to trade, the more likely you are to succeed over the long-run.
The next thing that I realized after years of trial and error, was that if I ONLY focused on the daily charts, I naturally traded a lot less. This helped me to avoid over-trading and losing money unnecessarily. I will admit, you need enough self-discipline to do this, because it's very easy to just flip open the lower time frames and 'see what they're doing' quick. But, the second you do this, you've broken your rules and you're opening yourself up to the temptations of the market. Remember, you are trying to change your habits and your routine to be more productive for you over the long-run. This means you must be disciplined and fight the urge to constantly trade. The way you do this is by planning what you will do in advance and sticking to it. So, part of your plan will be only looking at daily charts, this means to make it work, you must stick to that rule.
Keep in mind, you won't have to only look at daily charts forever, just long enough to learn that the best trades will stick out and be obvious on higher time frames like the daily.
Slower, more relaxed analysis.
Remembering that the market will be there tomorrow and to only focus on the daily charts will help you develop a slower, more relaxed approach to your chart / market analysis.
When you take a slower, more relaxed approach to your market analysis, you will be watching the charts with less attachment, the directional bias you have will not constantly change because daily and weekly charts naturally move slower than shorter time frames.
I have written extensively about this trading approach in other articles. You can check them out here: Trading like a Sniper and What Lions can Teach You About Trading.
Your basic plan is to locate TLS: trend, level, signal, and eventually you will turn on the computer, load up your chart and you will see the trades either 'jumping out' at you, or not. When you see things lining up and it just makes sense, at that point, do not hesitate; pull the trigger.
Conclusion
When I realized that the best trades were also the most obvious ones, it changed my trading perspective and the course of my trading career forever. The fact that you don't have to trade a lot to make a lot of money over the long-run, and that the best trades are the easiest ones to spot, seems obvious, but most traders overlook it. They are not properly trained in how to think and trade this way.
A certain level of trading knowledge / expertise must be reached before you can flip on your charts and easily see if a good trade is there. The key is, once you attain this knowledge, build a plan out of it and stick to it. Due to the fact that the trades worth risking money on will be so obvious you won't have to look very hard for them, in a way, they will be 'looking for you' because they will stand out so obviously to you.
When you learn to let go from feeling like you 'need to trade' to just sticking to your method / edge, the charts will get a lot clearer and easier to read. This is where I am today. I can open any chart of any market and quickly analyze / scan it and tell if there's a trade or not, in a matter of seconds usually. This is where I want you to be.
PLEASE LEAVE A COMMENT BELOW – I WOULD LIKE TO HEAR YOUR FEEDBACK :)
QUESTIONS ? – CONTACT ME HERE
JUNE SPECIAL:

Save 50% Off Nial Fuller's Pro Trading Course (Ends June 30th) - Learn More Here