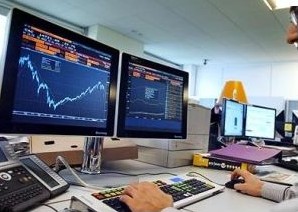 Beginning forex traders often approach the market with a number of problematic thinking patterns. People who are new to the world of forex trading almost invariably seem to think and act the exact opposite of how they should in order to make consistent money as a trader. The beliefs that you hold about what it takes to become a successful trader are ultimately what determine your fate in the market. Traders often make mistakes like believing they need to analyze increasing amounts of market data, or look at numerous time frames and a plethora of currency pairs, I am going to dispel these commonly held beliefs as well as a few others. This article will give you some professional insights to think about as 2010 comes to a close and we begin a New Year full of fresh trading opportunities, follow the tips in this article and your trading in 2011 will be much improved.
Accept that less is more; you don't have to spend a lot of time analyzing the market.
• Step away from the computer screen
Once you determine what you are looking for in the markets, there is no point in sitting in front of your computer and burning your eyes out if the setup you are looking for is not there. Yet, many traders do exactly that; they start off looking for a setup on one time frame, then if they don't see it there they go to a different time frame, then if they don't find it there they start reading financial news or reading articles until they convince themselves of something, then they enter what will probably be a losing trade.
The easiest solution for this analysis-paralysis is to consciously force yourself to step away from the computer screen. Get a hobby, go to the gym, play poker, call up a friend, help out a neighbor; do anything to get yourself away from your computer once you have spent some time looking for your setup and determined it is not there. Many traders enter low-probability trades just because they want to trade, or they feel like they need to, this thinking will always result in lost money and lost time. Check the market at a pre-determined time, if your desired setup isn't present, walk way, let the market show you what it is going to do rather than trying to out-guess it or vainly forcing your will upon it.
• Trade off the daily chart
Trade off the daily charts only when first beginning; either the setup is there or it's not, don't try to force a setup where there isn't one, if it's not obvious on the daily chart it's probably not worth trading. Set aside a regular time each day that you spend looking at the daily charts of a few major currency pairs, any price action setup that is at a confluent level and well-formed will likely stick out like a sore thumb. After you master a price action setup or two, if you don't see it on the daily charts after about 10-20 minutes of analyzing, there is probably no trade to take. You have to realize that if there is not a valid and obvious setup, then you walk away until the next day, don't sit there and over-think and try to figure out a way to get into a trade, you are trying to control the market when you do this and it is impossible to control the market.

Understand the importance of trading journals and trading plans.
• Keep records like a business
It is critical important that you think about and treat your forex trading as a business. Many traders behave in the markets like they are in a casino just pulling the arm of the slot-machine over and over, with blind hope and greed in their eyes. The easiest way to avoid becoming this type of trader is to document your trades; keep a trading journal that includes all your trade parameters and also acts as a running track record. This track record will act as a physical reminder that forex should be treated as a business, if you can force yourself to do this, and to keep it updated before and after every trade you take, you will have something to help keep you accountable.
Work on really designing a nice spreadsheet that you become rigidly devoted to maintaining every time you enter and exit a trade, eventually you will find that you won't want to blemish your trading journal with trading parameters that don't meet your criteria of a valid setup; a trading journal will gradually allow you to enjoy being disciplined because the more you adhere to your trading plan and update your trading journal on-time, the more consistent success you will experience, and since its hard work to remain disciplined and organized, you won't want to ruin all that you have achieved with one stupid emotional trade.
• Pre-defined trading plans
Keeping an up to date trading journal is not the same as having a pre-defined trading plan, but rather updating a trading journal regularly should be PART of your overall trading plan. At least in the beginning stages of your forex trading career, you need to have a tangible / written out pre-defined trading plan. This is not to say you need to "mechanize" your trading or make it inflexible, but it means that you need to devise a way to know what you are going to do in the market before you do it. For example, if you spot a valid pin bar setup on the daily chart, your trading plan might tell you to first determine the dollar amount you can risk on the trade and the logical stop loss level, and then you try to find a reward of at least 2 times your risk. Once you get your entry parameters setup, you then pre-define your exit strategy; "will I trail my stop as the trade moves in my favor or will I just set and forget it?" A forex trading plan is the guide you use to pre-define what you will do when a valid trade setup presents itself and after you enter it, this way you are not thinking and acting while in the market.

Focus your attention.
• Don't analyze too many currency pairs
Specialization is how money is made at any profession in this world; simply put, you can't be really good at everything, but you can be really good at one thing. Traders who try to analyze 40 different currency pairs on multiple time frames are trying to be really good at too many things. It's just not possible to remain in the proper mindset when you are trying to analyze so many different variables, it causes analysis-paralysis. Stick to 3-5 of the major currency pairs, learn how they move and the little nuances about them, and stick to the daily chart only when beginning. Even after you get more experienced you will find that you gravitate towards a small handful of currency pairs, there is just no need to stress yourself out searching for setups in many different currency pairs, all you need is 1 or 2 good setups each week to make consistent money in the market.
• Master one setup at a time
Working on truly mastering one price action setup at a time is how you become a proficient and profitable price action trader. Rather than focusing on multiple setups when first starting out, pick one that you like the best and focus on mastering it on the daily charts of the currency pairs you look at. Once you are making consistent demo money on this one price action setup, for a period of 2-3 months, you can try it out on a live account, if you are still making consistent money on a live account with this one setup then go back to demo trading and try a new setup out, repeating the process until you have a few solid price action setups in your trading toolbox.
Be realistic with yourself.
• Don't think you will get rich quick
Most beginning traders are unrealistic with themselves about how much money they can make given the amount of money they have in their trading account. You simply aren't going to make a full-time living from trading forex with $1,000 in your trading account, at least not right away. If you truly manage your risk effectively on every trade, you aren't going to make a lot of money really fast, and if you don't manage your risk effectively on every trade, you might get lucky and hit some big winners, but ultimately you will give it all back in an emotional tailspin of trading mistakes.
The earlier on in your trading career that you accept that trading success is a marathon and not a sprint, the faster you will reach your goals as a trader. Most beginning traders want to make money so badly in the market that they inevitably commit emotional trading mistakes, which ironically pushes them further away from their goal of making consistent money in the markets. Accept early on that you won't get rich quick from trading, and you will begin trading with a mindset that is much more conducive to making consistent money in the market. Your aim should be consistent profits, even if they are not life-changing amounts.
• Become a risk manager
Think of yourself as training to be a professional risk manager, not a trader or a gambler. The more you focus on managing risk effectively, the more money you will make, it is crucial that you learn to view each trade setup in terms of risk to reward. You should have a set dollar amount you are completely comfortable with losing on any one trade, this means you can sleep at night with that amount of money on the line, and not worry about the trade. As a risk manager you know that your price action setups, when traded correctly, will bring you profits over the long-term, therefore, any one losing trade should have absolutely no bearing on your psyche or how you perform in the market. To learn more about price action trading check out some of the great free information below, or to learn exactly how I trade with price action setups, check out my forex trading course.
Good trading as always – Nial Fuller
SEPTEMBER SPECIAL:

Save 70% Off Nial Fuller's Pro Trading Course (Ends Sep 30th) - Learn More Here