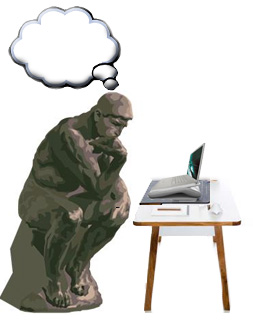 As you know, it's the end of the year. That means it's a great time to take stock of your trading performance over the past year and be honest with yourself about what you did right and what you did wrong. As a trader, I like to take the last week or two of the year off. I don't trade during this time at all. Instead, I use this time to hangout with my family more and also to reflect on my past year's trading performance and tweak my trading plan for the upcoming year. I believe every trader will benefit by taking a similar approach into the year's end.
Here are some tips to help you end this trading year on a high note and get yourself primed and ready for all the new opportunities the market will offer in the new year.
Take some time to reflect on your trading performance
I find that taking a week or two off from the market can often by the exact 'cure' that many traders need to refuel their objectivity and 'logic tanks' to help them get back on track. After all, if this year has been marked by huge emotional ups and downs in the market for you, as well as huge trading account ups and downs (these things usually go hand-in-hand), there's nothing better than just taking some time away from the charts for a while.
Whilst you have some down-time where you're not actively analysing the markets and looking for trades, you will be in the right mental state to take an objective look at your past year's trading performance. The key is to be honest with yourself about yourself. In other words, ask yourself some tough questions and give yourself some honest answers to those questions. If you blew out your trading account this year, take some responsibility and ask yourself what you did to cause it.
It's easy to blame the market or your broker or a 'tip' you got from some 'guru' on the internet. But, usually you are the one to blame for your trading losses, and until you realize and admit that, you will never move on and begin profiting in the market.
Ask the hard questions to improve your trading performance
Here's an exercise for you to do that will help you see what you did wrong in and what you need to fix to improve your trading in the new year. I want you to get a pen and paper and actually do this, or it won't work.
Answer the following questions about your trading over the last year, answer them honestly:
How often did I over-trade? Meaning, how often did I take trades that weren't obvious confluent price action setups?
What time frame were most of my trades on? Did I have a lot of losing trades from trading short time frames where there's more 'noise' and less meaningful price action?
How often did I interfere with my live trades unnecessarily, resulting in a loss?
Did I manage my risk properly on every trade or did I over-leverage my account and risk too much, resulting in larger than desired losses?
Did I stick to my trading strategy / trading plan or did I basically just gamble in the market?
Do I even have an effective trading strategy that I have mastered?
These shouldn't be the only questions you ask yourself, they are a good start though. You should definitely add to this list as you see fit. Once you have your list of questions, print them out and then write in your HONEST responses below them. Take all your honest responses and put them together and you'll know the main things you did wrong in your trading. From that, you can formulate your plan of attack for next year and decide how you will move forward without committing those same trading mistakes you made.
Prepare for the new trading year ahead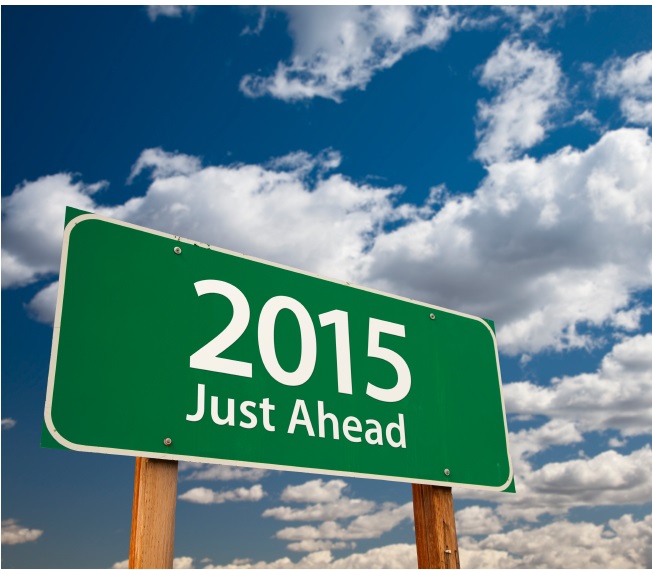 If you answered the above questions honestly, you now have a good idea of the things you need to focus on changing in order to improve your trading performance in the new year. A lot of people come into trading thinking it's going to be something they excel at very quickly. However, trading success typically comes as a result of trial and error, over time. Eventually, after making enough mistakes, and making many of the same mistakes over and over, you either 'figure it out', or you give up altogether. That's the general progression of any person's journey as a trader.
The point of this end-of-year trading self-analysis is to try and progress in your trading by doing some simple trial and error. "Did my trading approach this year work well? If not, how can I fix it? What did I do right, and what did I do wrong?"
For those of you who are dedicated to 'figuring it out' and not to giving up, you need to listen to what I am trying to tell you in this article and my other forex trading articles, because the insight and wisdom I am sharing is the result of things that I have learned on my own personal trading journey. Over my 14 plus years of trading, I've literally experienced it all, and I've done the trial and error and I've learned from my mistakes. This blog is a testament to that and I hope that over the course of this year the lessons I've shared with you have both helped you avoid losing money unnecessarily in the market and gotten you on the road to trading success.
It's not a quick or easy journey for most, but if you want it bad enough, you can become a successful trader. Just be honest with yourself by honestly answering the 'hard questions' I discussed above, and never assume you know it all, because you don't. No one does, trading isn't about 'knowing it all', it's about picking an effective trading strategy like the price action method I teach in my trading course and having the patience to stick with it by not over-trading or over-leveraging your account. If you do that, you're trading performance in the near year will be vastly better than it was in the prior year.
Happy New Year and Cheers to the fresh start and new trading opportunities that the new year will surely bring.
– Nial Fuller
SEPTEMBER SPECIAL:

Save 70% Off Nial Fuller's Pro Trading Course (Ends Sep 30th) - Learn More Here