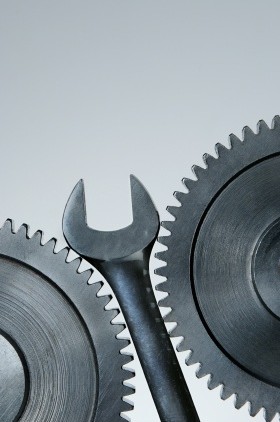 Forex Traders have a tendency to sabotage their own efforts in the market, and most of them don't even know they are doing it. The inherent paradox of trading is that the harder you try to make money or avoid losses, the more these things tend to elude you. This is something that you probably have noticed or felt via your own frustration in making money in the markets.
Do you ever enter another trade immediately after a winner closes out, and then later realize you sort of just jumped into the market without your edge or strategy being present?
Do you ever consciously risk more than you know you should on a trade, and then regret it as the trade immediately goes against you?
Do you ever stop trading for a while after hitting a few losing trades just because you think if you 'wait it out' your bad streak will end?
As humans, our biology tends to interfere with our trading much more than we think. It has been proven that people become less risk averse after a winning trade or a series of winning trades, and more risk averse after a losing trade or series of losing trades, even if they are following an effective trading strategy to the T.  This is a BIG mistake; there is no logical reason to become less risk averse after a winning trade or more risk averse after a losing trade, because your previous trade does not determine the outcome of your next trade. Traders tend to ratchet up their risk amount after winning trades because they feel euphoric and over-confident and it's these emotions that will soon lead them to give back all of their recent gains, and probably more.
Stop giving back all your winnings
I'm sure you've experienced a nice winning streak in the market, and you were getting excited that your account was growing. Then, probably faster than you made that money, it was gone, and maybe even more. You were left feeling confused, angry, and frustrated. Then the self-doubt sneaks in, the self-criticism, and you might feel like you are just not cut out to be a trader. Does this sound familiar??
I can assure you this is actually 'normal', most traders go through a similar situation at some point in their careers. The reason it's 'normal' to give back your winnings to the market, is because we are actually biologically wired to do so.
• It's a fact of human biology that we become less risk averse after a series of winning trades.*
• It's a fact of human biology that we become more risk averse after a series of losing trades.*
• In reality, you aren't any more likely to win after a winning trade or lose after a losing trade, assuming you are strictly following your trading edge / trading plan.
• If you are strictly following your trading edge and trading like a sniper, you are only going to decrease your profit factor by reducing risk after a losing trade, and you are only going to open yourself up to larger losses if you increase risk after a winner. Because you are NOT more likely to hit another winning trade just because your previous trade was a winner, nor are you more likely to hit a losing trade just because your previous trade was a loser. This is due to the random distribution of winners and losers that exists for any given trading method.
So, the reason you've given back a lot or all of your winnings in the market, is that it's natural for us to feel more euphoric and over-confident after we make some money in the markets. We then tend to forget a little more about the risk on any given trade and focus more on trying to turn our recent winnings into even more; essentially this is greed getting the best of you. Similarly, when we hit a string of losers we tend to cut down our risk more than we should, or we become afraid to enter valid trade setups all together. This is also emotion getting the best of you; it has nothing to do with logic or reality, because in reality you are not more likely to lose on your next trade just because your last one was a loser.
I can't even tell you how many emails I get from traders saying something like they "built their trading account up a decent amount and now are below their initial starting value"; almost every trader goes through this at some point. You have to decide if you are going to recognize that you are doing something wrong and try to fix it, or stop trading all together. We are all inherently flawed as traders, just because we are human, but we have the gift of a very powerful and highly-evolved brain that can overcome these flaws if we make a conscious effort to do so.
Stop second-guessing your trades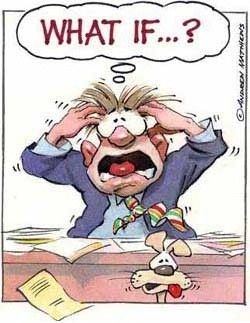 Top traders are always confident in any trade they take, because they know what their edge is, and they don't trade unless it's present.
Thus, top traders don't second guess their trades, whether a trade results in a winner or loser, they fully accept the outcome before it happens and they don't enter unless they're confident that it's a valid instance of their edge.
You never know 'for sure' what is going to happen even though at times it can seem like you do. This fact alone accounts for most problems that traders face. It has been said that money management and trading psychology are the most important aspects of successful trading. This is true, but it's also true that one's trading method heavily influences their trading psychology, so you need to be sure you aren't also sabotaging yourself by using confusing and overly-complicated trading systems. These trading methods can certainly cause you to second guess yourself, since you aren't really sure how to enter or you have to line up 10 different indicators to find an entry signal.
Having a clear and clean trading strategy like price action will go a long to help you remain clear-headed and objective, and this will help to prevent you from committing the trading mistakes we discussed previously. We have to do everything within our power to avoid sabotaging our own trading efforts by giving into the emotion-laced temptations that we face in the markets.  Trading with an uncomplicated yet highly effective trading strategy like price action will help us to put the odds in our favor.
Overcome trading self-sabotage with patience and logic
I wish there was a 'magic-bullet' that would fix all the inherent flaws in our wiring that cause us to make decisions that sabotage our own trading, but there is not. The only way to succeed in the markets is to circumnavigate the primitive parts of our brains that tend to dominant our trading decisions by using our more advanced and more highly evolved brain areas. We must use logic, objectivity, and delayed gratification if we want to succeed in the markets.
The reason we tend to do things like risking more than we normally do after a few winning trades or dial-down our risk too much after a few losers, is mainly because it 'feels' good. Most traders trade based far more on how they feel (emotion) than they do on logic and rationality. This is the reason why most traders lose money. The only way to avoid this self-sabotage in our trading is to have a thorough forex trading plan and follow our plan and trading strategy with discipline and patience.
In order for you to stop sabotaging yourself in the markets, you must learn to be patient. One thing that I can personally share with you is that if you DO learn to trade patiently and ONLY enter the market when your trading edge is present, you will be unlikely to have large strings of losing trades. Trading like a sniper will naturally eliminate the potential to lose a lot of trades in a row, which will in-turn eliminate a lot of the potential for you to become too risk averse as most traders do when they lose a lot of trades in a row. Traders who lose a lot of consecutive trades typically do so because they are not following their trading plan and they are jumping in and out of the market without waiting for their edge to appear. That's not to say that you can't have large strings of losers as long as you are following your trading edge with discipline, because you can, but it's far less likely to occur than if you aren't following your plan and are trading off emotion.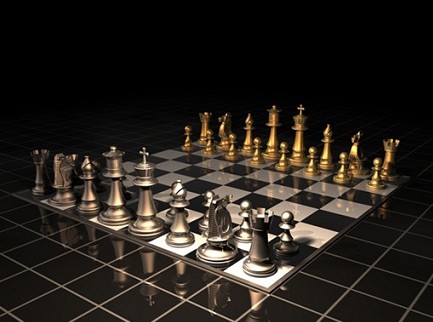 You see, trading is a profession that you succeed at by putting the odds in your favor, in all aspects of your trading. Once you fall off the wagon and start 'running and gunning' rather than trading like a sniper, you immediately turn the odds against you…even if trading in this manner feels good. Good trading is not necessarily exciting or filled with emotional highs and lows…if you are calculating and calm in your trading, you will not be surprised by much, you won't have huge unexpected losers or winners, but all of your trades will end within the realm of what you expected, winner or loser. Traders become emotional when their trades don't end how they expected…huge account-destroying losers or account doubling winners…both of these things are the end result of emotional trading and self-sabotage of one's trading account.
Here are some quick-tips that you can use to help you stop sabotaging your own trading efforts:
• Admit and accept that you've been trading emotionally, and decide to do something about it.
• Understand that your previous trade has zero affect on your next trade; do not trade based off the emotion you feel from your previous trade. Separate yourself form the market after your previous trade for 24hrs or however long you need to 'cool down'
• Stop entering trades just because your previous trade was a winner and you feel confident. Also, stop risking more than you are comfortable with just because you won on a few trades.
• Stop avoiding trades only because you've hit a few losers recently, and don't drastically dial-down your normal risk amount just because you think your losing streak is going to continue.
• Understand that if you are following a high-probability trading edge like price action, and sticking to it, you have to trust your edge. Don't sabotage it by cranking up your risk after a winner, or avoid valid setups after a loser. Have a trading plan based off your edge and stick to it.
• Record all your trades in a forex trading journal. Doing this will give you something to stay accountable to and will reflect back to you your efforts to remain disciplined or the lack thereof. It will show you in definitive terms how damaging the self-sabotage mistakes that we've discussed today can be.
Conclusion:
Sabotaging your own Forex trading efforts is perhaps the most frustrating part of trading, and most traders are guilty of it at some point in their career. If you find that 'second-guessing' your trading decisions is one of the main ways you sabotage your own trading efforts, then it's most likely because you lack confidence in your trading strategy and don't believe in yourself. I personally trade using price action strategies because of the simplicity involved when making each trading decision. Over the years, I have become extremely confident in pulling the trigger on trades I believe are good opportunities. I attribute this confidence to adopting a 'simplified' trading strategy and by repeating the same trading routine day in day out for over a decade.  Most successful traders I know keep things simple, they follow a trading routine religiously and always have a plan of action.  If you can follow these important points, I believe your trading results will improve dramatically.
If your interested in learning more about  'simplifying' your trading strategy and increasing your confidence, check out my price action trading course & traders community here. Good Trading, Nial.
*Works Cited:
http://finance.yahoo.com/blogs/daily-ticker/billion-dollar-trading-losses-biology-blame-180645170.html
BLACK FRIDAY SPECIAL:

Save 70% Off Nial Fuller's Pro Trading Course (Ends Nov 30th) - Learn More Here