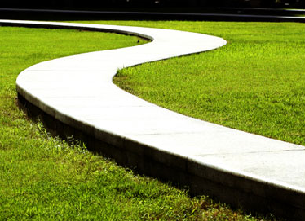 Sometimes the more we want something the harder it becomes to obtain. This is never truer than it is when applied to the world of forex trading. Many, if not most, traders approach the forex market from the mindset of, "I NEED to make money from this", or, "I REALLY want to quit my job and become a full-time forex trader". While these are indeed admirable and lofty goals, such thinking patterns can contribute to a cascade of psychological impediments to consistent trading results…
Less is More in Forex
Most aspiring forex traders quickly realize that the path to successful trading comes plagued with a virtually unlimited amount of temptation. Such temptations are usually born out of a feeling that doing more analysis, or reading more trading books, will ultimately lead to better trading results. Unfortunately, this urge to be over-involved with the forex market is usually what knocks traders off the path to becoming consistently profitable. Most traders become frustrated and then try harder once they get knocked off path, they think that the reason they aren't achieving consistent results is because they aren't putting in enough time or trying hard enough. This leads them to push harder and put in more time studying and analyzing various market variables, this of course only adds fuel to the fire of emotional trading mistakes. Most traders never stop to think that perhaps trying LESS and putting in LESS time doing technical or fundamental analysis might actually IMPROVE their trading…

Of course there are certain basics that you must know and practice before you can take advantage of the power of this set-and-forget style of forex trading. Learning some simple forex trading strategies that provide you with a high-probability market edge will give you a foundation to build your trading success on. Strategies like price action setups can be this edge, once you master just one simple price action setup you can begin to really embark upon the path to forex trading success. Forex trading success is very similar to success in human relationships, in that, the best relationships usually don't require a lot of work on behalf of either individual once a certain level of understanding has been achieved. Similarly, in the world of forex trading, once you understand how to properly read a raw price chart any extra work or time spent analyzing other extraneous variables will actually work against your forex trading success.
Step Away From the Computer.
Why did you first become interested in forex trading? I'm willing to bet it wasn't so that you could sit in front of your computer all day or night, staring at your charts, trying desperately to manifest a trading signal. Yet for many aspiring traders, this is the exact reality they find themselves in. When you learn to trade with simple price action strategies you don't need to sit in front of your computer all day worrying and over-analyzing. The absolute maximum you need to check the charts is once every 4 hours, and many successful traders look at them much less, once every 8 or 24 hours is more than enough to earn consistent money in forex when you know what you are looking for on your charts.
Forex trading success is all about discipline, decide what times you are going to check the charts each day for price action setups and stick to it. Once you know what you are looking for on the charts, there is simply no need to spend extra time looking at them. A good way to start this process is just to say to yourself that you will monitor the 4 hour and daily charts each day at the New York closing for setups and then leave yourself the option of checking in again 4-6 hours later at the EARLIEST. Don't over-think your trading, sometimes our own intelligence as human beings can cause us to over-think the market, this over-thinking is futile because the market cannot be controlled our influenced by one person's thoughts. Trading is as easy as finding a high-probability market edge and learning to have the discipline to use this edge correctly. Most people make trading much more difficult however; they over-trade their edge by looking small time frames and / or risk too much money per trade. If you do these things even the most accurate edge in the world will not make you money.
"Just hold on loosely, but don't let go, if you cling to tightly, you're gonna lose control" – .38 Special
The above lyric by the band ".38 Special" essentially sums up what successful forex trading entails. As we discussed earlier, many traders make the mistake of "clinging to tightly" to their forex trading activities. There are really only two main outcomes from this over-involvement; losing time and losing money. Simple trading strategies like price action setups actually become MORE accurate as you move up in time frame, generally speaking. So, it goes to reason that trading price action signals off the 4 hour chart will make you a MORE ACCURATE TRADER than trading off the 1 hour chart, and trading off the daily chart will make you a more accurate trader than strictly trading off the 4 hour chart. The reason for this is that time frames act like filters; the higher time frames in forex filter out the meaningless market "noise" of the lower time frames and so give you a more accurate representation of possible impending market direction. When you know how to interpret and utilize simple price action setups, you can use the power of this higher time frame filter ability to free up your life and unchain yourself from your trading desk, all the while becoming more consistent and accurate in your trades.
For many people the belief that less is more in forex trading can seem very counter-intuitive and perhaps just strange. Until or unless you accept this belief as fact, you are doomed to be stuck in a cycle of boom and bust trading, meaning you might hit some good winners along the way but ultimately you are going to blow out your trading account or just hover around break-even at best. So, if saving time and making money are your priorities in the forex market, begin to obtain these priorities by learning to trade off simple price action strategies that give you the power to look at your charts one time a day and then go about living your life. Even if you miss an excellent setup there will always be other opportunities, many traders treat forex trading as if every trading day is their last one ever. It helps to remind yourself that the forex market will be around as long as there is human civilization, so if the goal in our short time on this earth is to live as stress-free but as successfully as possible, than start working on this goal by employing a set and forget trading style by using simple price action trading strategies.
BLACK FRIDAY SPECIAL:

Save 70% Off Nial Fuller's Pro Trading Course (Ends Nov 30th) - Learn More Here