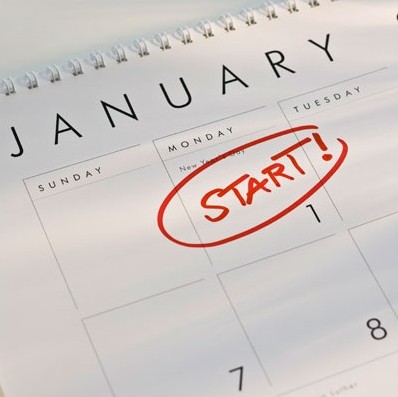 2011 is coming to an end and there's no better time than now to kick all the negative trading habits that plagued your trading this year and start 2012 off with a fresh and positive start. Today's lesson is going to give you a comprehensive yet concise guide to clean up your trading strategy and your trading psychology. Whether you are new to the markets or experienced and looking for some new insight, today's article is going to provide you with some solid tips to help change the way you think about trading and gear you up for a successful trading year ahead.
Take some time off from the markets before the New Year
The first thing you should do before you start trading in 2012 is take about a week off from trading; do not enter any real money trades for at least one week. This will give you time to calm your mind and to reflect on your trading results from 2011. You should use this time to amend and update your Forex trading plan to reflect any new things you have learned over the previous year's trading. If you don't have a trading plan then obviously making one should be a priority during your time off from the markets.
You should use this time off from the markets to solidify your trading strategy and get organized and disciplined. The best offense in trading is a good defense, by this I mean defending yourself from emotional trading mistakes is the easiest way to make money, because trading emotionally is the reason why so many traders lose money in the markets. So, be sure you have the following points in order before you start trading in 2012:
• Make sure you have an effective trading strategy like price action that you have 'mastered'; you should have no doubt as to what you are looking for in the markets.
• Have a trading plan and use it; if you don't have a trading plan built around your trading strategy, you need to build one now, if you do have one you'll need to re-vamp it so you are ready for the New Year.
• Be an organized trader; make sure you track your trades in a trading journal and that your trading office is organized and uncluttered.
• Trading psychology; remember that trading psychology is perhaps the most important element to long-term success. To forge and maintain the proper trading psychology you need to focus on become disciplined and maintaining this discipline every time you trade.

Take your Forex trading strategy to the next level
If you don't have a Forex trading strategy or you are jumping between strategies, vow to master one strategy, like price action trading, and make it 'yours'. You need to truly become a master of your trading strategy so that there is no doubt in your mind about what you are looking for in the markets every time you open your charts.
If you waffled between different trading strategies and systems in 2011, make a vow to focus on truly learning and mastering one trading strategy in 2012. If you want to learn to read and understand the natural price dynamics in the markets, you can focus your efforts on learning to trade off price action analysis, this will allow you to get 'in tune' with the markets and will give you an effective trading strategy to build your trading plan around.
If you have been studying price action over the last year but you just don't feel as confident with as you want to, take your knowledge of it to the next level by getting a comprehensive price action trading education. Learning price action from someone like me who has traded it for nearly 10 years, will only help you solidify your understanding of price action and how to apply it in the markets.

Plan your trades and trade your plan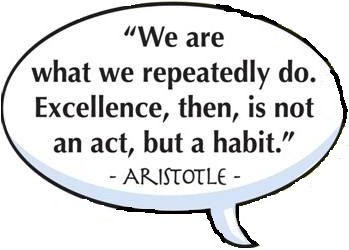 Trading plans are important; I have discussed this topic a lot in previous articles as you might be aware. But, the bottom line is that if you did not have a trading plan in 2011, or you had one but didn't use it, you need to vow to create a solid Forex trading plan in 2012. A trading plan is where you solidify all the knowledge and understanding you have about your trading strategy and condense it down into an easy to follow guide that you use to navigate the markets with.
You should aim to include all the details of your trading strategy in your trading plan, including what your trade setups consist of, how to trade them, and when to trade them. You also need to include you money management plan within your Forex trading plan. This should include things like how much money you will risk per trade and what your overall profit taking strategy is. The process of creating a trading plan shows that you understand exactly what you are looking for and what you are going to do in the markets.
The bottom line is that you need to create a trading plan to consolidate all of your trading knowledge and put into a practical format that allows you to trade the market from an objective guide, instead of trading on the run or off your emotions.

Take the extra step: become an organized trader

How much thought have you actually put into becoming an organized Forex trader? If you are like a lot of traders the honest answer is probably about 0. The fact is that trading is a profession where your mindset is absolutely critical to becoming consistently successful, and since our work environment and level of organization has a direct impact on our mindset, it goes without saying that you need to organize yourself and your trading environment if you want to make a positive change in your trading results in 2012.
I won't go into great detail on setting up your trading room, as I have already written an article on setting up a Forex trading room for optimal results. But, you should be aware that if you are trying to trade from a messy and cluttered desk or room, you are probably going to get distracted. You need to make a clean and uncluttered environment to trade from, if that means going to your local coffee shop each day to analyze the markets, then that's what you should do.
The other key component to becoming an organized trader is to create a Forex trading journal to track your trading progress in. If you don't have a trading journal you can click on the link in the previous sentence and check out my article on trading journals and download the free one I provide you within the article. Trading journals are just as important as trading plans, and you need both to stay disciplined, organized, and to forge the proper Forex trading psychology. Do everything you can to put the odds in your favor BEFORE you start trading…most traders don't do this, and this greatly decreases their chances of long-term success in the markets.
As the saying goes, success happens when preparation meets opportunity. You know there are opportunities to make money in the markets, but are you prepared enough to consistently take advantage of them without letting emotion get in your way? Being an organized and disciplined trader gives you this ability.
Fix your trading psychology
I talk a lot about trader psychology in my articles, it's true that some people are naturally more inclined to be disciplined and patient than others, and these people have an easier time making money in the markets than others. But, this doesn't mean YOU can't learn to become disciplined and organized. You do not need to continue 'running and gunning', instead you can decide now to start developing the positive trading habits that allow you to obtain and maintain the proper trading mindset to trade Forex like a sniper and not a machine gunner.
Mindset is a result of habits, if you have negative habits you will have a negative mindset, this is true in almost every area of life and it's true in trading too. If you are not organized and disciplined and you are an over-trader and over-leverager, you have negative trading habits that are creating a negative trading psychology in your mind. Instead of being a preemptive trader you are reinforcing habits that make you an emotionally reactive trader; essentially when you trade with negative trading habits you allow your emotion to direct your trading instead of your logic and objectivity.

If you need help with your trading strategy or trading psychology, seek it.
Finally, if you feel like you need professional help with your trading strategy and trading psychology in order to get the New Year started on the right track, do not hesitate to seek it. I offer the best price action trading education in the business, and by joining my trading community you will receive help and training in other critical areas to, like trading psychology and Forex money management. I don't claim to have the key to instant-success in the markets, but I do provide honest and effective trading education, and if this is something that you feel will help you achieve a greater level of success in the markets for 2012, then check out my Forex trading course and price action traders' community here.
SEPTEMBER SPECIAL:

Save 70% Off Nial Fuller's Pro Trading Course (Ends Sep 30th) - Learn More Here