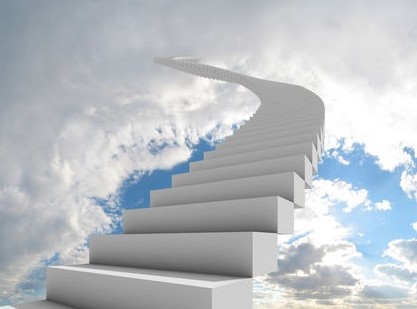 Every trader has the long-term goal of making a lot of money in the markets. Most traders want to trade 'full-time' and quit their jobs and be financially free. These are good goals to have as a trader, yet as you probably know, few traders actually achieve them.
Long-term goals are something that people in every profession strive to achieve. However, again, if you look around you'll find that the people who reach their long-term goals are in the minority.
How can you achieve long-term Forex trading goals? Today's lesson will help you with this by giving you a method that you can use to achieve your trading goals, rather than just talking generally about how 'great goals are'. We all know it's good to have big goals and to try and achieve them, but along the way most people get lost or they get 'busy doing other things'.
The main reason that most people don't achieve their long-term goals is because they don't make a plan of action for how to achieve them. Now, let's talk about how to achieve your long-term Forex trading goals…
Step 1) Decide exactly what you want from your trading…
Do you want to be a full-time home-based trader?
Do you want to be mobile and trade and live anywhere in the world?
Do you just want to supplement your monthly income from your job?
Do you want to try and manage other people's money or maybe trade for a prop firm?
You've first got to be clear on what your ultimate trading objective is. Write it down either in your trading plan or on a big dry erase board in your trading office. Just be sure you're clear on what it is and that you have clearly defined it. Now let's get into the details of how to achieve your long-term trading goal…
Step 2) Break up your trading goal into 'chunks'
Here is the big 'secret' to achieving goals in any field: divide the goal up into chunks.
That's right, you have to divide up your long-term goal into 'bite-sized' chunks that you can realistically accomplish in about one month's time. I want you to view your overall trading goal in terms of mini-goals that you aim to achieve each month. If you complete your mini-goals each month you should check them off as "accomplished", this will fuel natural optimism and build confidence in your ability to eventually achieve your primary trading goal.
Most traders become so focused on their long-term goal of becoming a pro trader or building their trading account as fast as possible, that they put little to no effort into actually figuring out how to make it happen in a realistic manner. Most traders get all excited in the beginning, and then they become distracted, lose patience, and generally do all the wrong things to achieve their goals (over-trading / risking too much / thinking too much, etc).
Figure out how to achieve your trading goal in a step-by-step manner; don't aim to be a professional trader right away, that's a good long-term goal, but don't make it your primary focus right now. Focus on the steps you need to take to become a professional trader first, and if you successfully accomplish those steps you will eventually achieve your goal. Divide these steps up into short-term goals that you will focus on achieving month by month. A sky-scraper is not built in a month. It's built floor by floor, one layer at a time, until the big building is finally finished. This is a good metaphor for how you should approach your Forex trading goal.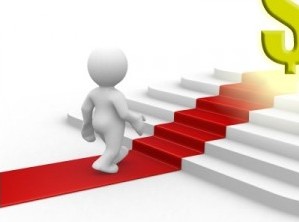 I have found that the best way to achieve any big goal is to simply divide the goal up into steps or chunks. Then you focus on each step as a short-term goal until it's achieved. Eventually, all your short-term goals will add up and you will 'build' the long-term goal in a methodical manner. So, you need to sort of work backwards here by starting with your ultimate trading objective and then dividing up into workable chunks or mini-goals that you can realistically achieve in a relatively short amount of time. As you achieve your realistic mini-goals it will grow your confidence and that will in turn reflect in your overall profits, thus bringing you closer to your ultimate trading goal, whatever that may be.
Here's what one month's mini-goals might look like (this is just an example, yours might differ):
• Aim to make say 6 trades per month, no more than that, this mini-goal will help you to not over-trade, which is one of the main reasons most traders lose money over the long-run.
•Risk the same amount of money per trade; you can increase your risk amount as you build your account after say 6 months or so.
• Never risk more than you are ready to lose on any one trade.
• Look for a risk reward ratio of 1:2 or better on every trade.
• Only take price action trading setups that meet the guidelines in your trading plan
• Record every trade you take in your trading journal.
• Use daily affirmations to improve your trading
Obviously, this is just an example of what your one month mini-goal list might look like. But the point is that you NEED to do this if you want to accomplish your bigger / long-term goal. It's important to physically plan out these goals, either write them or type them, and then check them off at each month's end. This will provide you with confidence that you CAN accomplish small goals which will build bigger goals, this cycle will then fuel itself, giving you more confidence and making it more likely you'll stick to this routine. This is the type of methodical and planned out approach that really defines treating your Forex trading like it's a business, instead of 'running and gunning' and gambling your money in the markets like most traders do.
Step 3) Accomplish your trading goal
Trading is different from other professions in that by not doing the right things to achieve your long-term goal, you are probably going to hurt yourself financially and probably emotionally too, as well as those around you. So, if you aren't going to bite the bullet and 'chip away' at your trading goal in a methodical manner like I've described today, you are better off not trading at all.
If you want to get in shape and lose fat or build muscle, you need to go to the gym regularly and eat healthier. The more you avoid the gym and eat McDonald's, the further you get from achieving your goal of being healthier and looking better. Thus, it's the little steps that get you what you really want. Simply thinking about being a pro trader, wanting to be one, or telling your friends you are 'going to be one', does not really accomplish anything. You can and will accomplish this goal if you break it up into chunks that you can actually accomplish in a time frame that doesn't make you bored or distracted.
You need to really think about your trading as a process, and think about what I am trying to tell you in this article today. You should view your trading like you are running a hedge fund and you are the manager of it, whether you have $100 or $1,000,000 in your trading account, it's all just zeros at the end of the day. What separates successful traders from struggling traders is that successful traders follow a method, a routine, and they aren't always focused on some big and vague goal, rather on smaller and easier to achieve daily, weekly, and monthly goals. It's this mindset that is the differentiating factor.
Final note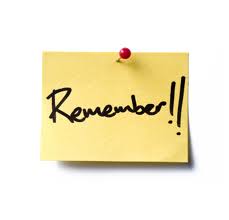 The key to trading success lies in not getting ahead of yourself. What I mean by that is this; you have to understand that just because you want to make a lot of money really fast in the markets, doesn't mean you should try to. Most traders try to do this by trading way too much, risking too much per trade, and generally having the wrong trading mindset.
It can be very difficult to employ patience as a trader, as there is a constant temptation to click your mouse, enter a trade, and make some fast money…and this can be a very rewarding experience for your brain if you get lucky a few times. It essentially cements a negative trading habit into your brain, making it more likely you'll continue to trade in this manner. You will be like a monkey locked in a cage continuously pushing the button for the randomly timed treat. You have to approach your trading in a methodical and logical manner, otherwise you will basically end up trading like an animal…on pure evolutionary instincts, and as I have discussed in other articles, this will kill your trading account.
What feels good is usually not the right thing to do as a trader. Meaning it's a lot easier to pull the trigger on a totally random trade than it is to sit down, plan out your monthly goals, and try to stick to a trading routine. Simply put, most traders don't have a routine, they don't have realistically achievable monthly goals, and they don't end up making any money at year's end. Don't be like them, be different, follow the insight in the articles here on my website and the strategies in my Forex trading course and actually learn to trade effectively and methodically.
SEPTEMBER SPECIAL:

Save 70% Off Nial Fuller's Pro Trading Course (Ends Sep 30th) - Learn More Here