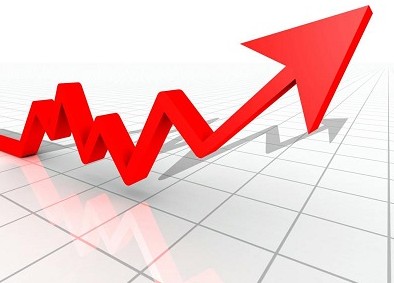 If you put a professional trader in the same room with two struggling traders, all of whom are trading the same strategy and using the same equipment, the pro trader will likely get much better results than the struggling traders. Why? What is the pro doing that is increasing his or her chances of having winning trades? Furthermore, what are the struggling traders doing that is hurting their chances of having winning trades?
You might be surprised to learn that trade entries area just one part of a winning trade, having the confidence to get into those trades and developing "gut feel" is something that gives professional traders an edge over amateurs. There's both an analytical and a mental process behind success in the market, and you cannot become a consistently profitable trader if both processes are not firing in-line with each other. Let's discuss what is going to give you this mental edge, and hopefully by the end of this lesson you will have obtained some solid insight into what you can do to increase the odds of hitting winning trades.
Think like a professional trader
Since it's a fact that you can give different traders the same exact trading strategy and some will get positive results while others lose their money, it's pretty clear that the primary factors that decide success or failure in the market are the "other things".
Don't get me wrong, I firmly believe that having a simple trading method that makes logical sense, like price action, is very important. However, just because you have a simple and effective trading strategy does not mean you will make money, and it's this point about trading that most beginning and struggling traders seem to not understand. You can't make consistent money in the markets if you're not doing "the other things" right…meaning you need to actually follow your trading method with discipline and manage your trading capital properly. If you don't do these "other things", even a trading method with a 90% win rate will not work for you.
Amateur traders and losing traders tend to think far more about profits and rewards than about managing risk and the very real reality that they could lose money on any given trade. It really is pretty simple; if you are fully aware that any trade could turn into a loser, you will be very picky about the trades you do risk your money on. If you are aware of this but you are still not picky about your trades, you are simply being careless, this is also called "gambling".
A professional trader is a skilled risk manager who looks to exploit high-probability scenarios in the market, not someone who blindly gambles their money in the markets with no process or method behind their actions.
A quote from Paul Tudor Jones, one of the traders featured in our Market Wizards article, sums up best how a professional trader thinks:
"I'm always thinking about losing money as opposed to making money. Don't focus on making money, focus on protecting what you have" – Paul Tudor Jones.
Get yourself into the 'trading zone'
Often, traders do the most damage to their trading accounts shortly after their previous trade ends. What I mean is this: you just had a nice winning trade, you see your account slowly starting to grow, you feel good about it, but what do you do next? Do you sit there looking through the charts for another trade or do you "close up shop" and walk away for a while? Another excellent quote from the great Paul Tudor Jones sums this point up perfectly:
"Don't be a hero. Don't have an ego. Always question yourself and your ability. Don't ever feel that you are very good. The second you do, you are dead. My biggest hits have always come after I have had a great period and I started to think that I knew something" – Paul Tudor Jones
For beginning and struggling traders, it can be almost impossible to separate yourself from the markets after a winning or losing trade. However, unless you can develop a trading routine of some sort, whereby you are not glued to the markets all day, frantically searching for a trade, you will never obtain the mindset that you need to make consistent money in the market.
Forget about the cliché day-trader sitting at his desk all day making millions, this is not reality and it's not a good way to think about trading, especially if you're a beginning or struggling trader.
Manage trades with logic, not emotion
"Whenever I enter a position, I have a predetermined stop. That is the only way I can sleep. I know where I'm getting out before I get in. The position size on a trade is determined by the stop, and the stop is determined on a technical basis" – Bruce Kovner.
There are two very important points to take away from the above quote by another "Market Wizard", Bruce Kovner.
First, he says that he knows where he is getting out before he gets in [to a trade]. Planning out your exit strategy before you enter is essentially how you manage a trade with logic rather than emotion, and managing your trades in this manner will significantly increase your odds of making money in the market. There should be no "surprises" as far as your risk is concerned; when you enter a trade, you should know what your maximum possible dollar loss is and you should never exceed that amount.
Next, Kovner mentions that the "technical" picture is what determines his stop placement. If you understand how to properly place stop losses, you will give your trades the best chance of working in your favor. I get many emails from traders asking about "20 pip stops" or "30 pip stops", and they clearly do not understand that the market structure and the setup you are trading is what should dictate your stop placement, not some arbitrary number of pips that you "feel" is good.
The fine line between winning and losing traders
You probably have realized that picking a market's near-term direction is not something you need a degree in advanced calculus to do; in other words, it's not that difficult. How often do you find that you picked the market direction correctly but "something else" happened and you still lost money or didn't make very much?
The difference between winning and losing traders is typically not that winning traders hold some "magic key" to trading success or that they have a "perfect" trading system that you don't know about. It's simply that they are doing all the things right that you're not; meaning, they might be trading the same strategy as you, but they trade it better, with more discipline and patience.
As the famous founder of "The Turtle Traders", Richard Dennis, once said:
"The key is consistency and discipline. Almost anybody can make up a list of rules that are 80 percent as good as what we taught our people. What they couldn't do is give them the confidence to stick to those rules even when things are going bad" – Richard Dennis.
Professional traders have enough discipline and patience to ride out the bad trades; meaning they don't get emotional after a loss and stray from their trading strategy. Similarly, after a winner or a few winners, they don't get over-confident and start entering the market on a whim; win, lose or draw, they stick to their trading method because they know that it's simply a probabilities game. Statistically speaking, the longer you remain disciplined and stick to an effective trading method, the better you will do. It's easy to acknowledge this fact, but in the "heat" of the moment after a winning or lose trade, it becomes very difficult for many traders to abide by it.
Thus, if you want to increase your chances of  having winning trades, you have to dig up the necessary discipline and patience to stick to your trading edge no matter what the outcome of your previous trade was. As famous commodity trader and investor Jim Rogers said:
"One of the best rules anybody can learn about investing is to do nothing, absolutely nothing, unless there is something to do. Most people – not that I'm better than most people – always have to be playing; they always have to be doing something. They make a big play and say, "Boy, am I smart, I just tripled my money." Then they rush out and have to do something else with that money. They can't just sit there and wait for something new to develop" – Jim Rogers
Trust the price action

One of the easiest things you can do to increase your odds of having winning trades, is simply to stop trying to analyze so much trading related information. You will read different things on the internet about whether or not fundamental analysis is important in trading, but at the end of the day, anything that affects a market will leave a price action trail on the charts, this is a fact. That is why I teach "keeping it simple" in regards to your trading strategy; stick with simple price action based strategies and forget about trying to figure out how the latest Non-Farm Payrolls report might affect a market.
Another famous trader that I discussed in my Market Wizards article, Ed Seykota, shares the same view on fundamentals:
"Fundamentals that you read about are typically useless as the market has already discounted the price, and I call them "funny-mentals".

I am primarily a trend trader with touches of hunches based on about twenty years of experience. In order of importance to me are: (1) the long-term trend, (2) the current chart pattern, and (3) picking a good spot to buy or sell. Those are the three primary component of my trading. Way down in a very distant fourth place are my fundamental ideas and, quite likely, on balance, they have cost me money" – Ed Seykota
Finally, if there is one "key" element to increasing the odds of having winning trades, it would be to trade like a crocodile, by waiting patiently for the easy "prey" trades. Of all the emails I read each week, the number one problem that traders seem to have is that they are not discriminating enough with their trades. Meaning, they either don't know exactly what their entry signal is, or they know what it is but they are not waiting for it; they are over-trading. Through training and education, like that in my price action trading course, you can learn an effective trading method, but whether or not you experience success in the market is something you will have to decide by doing the "other things" right.
BLACK FRIDAY SPECIAL:

Save 70% Off Nial Fuller's Pro Trading Course (Ends Nov 30th) - Learn More Here