This is PART 2 of a "A Successful Forex Trader's Constitution", if you haven't read Part 1 yet then please do so by clicking here: A SUCCESSFUL FOREX TRADER'S CONSTITUTION – Part 1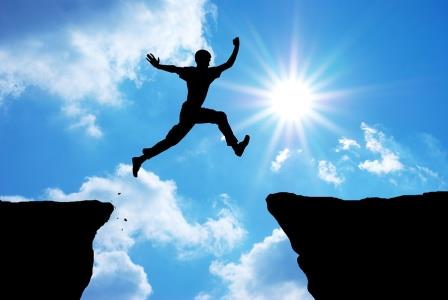 This article will spell out a way to construct your own personal Constitution, one which can guide you in your daily life and as a trader.
Imagine you are driving along one day and you pass a church with many cars parked outside. Out of curiosity you pull in. With a strange feeling of apprehension and anticipation you enter and walk down the aisle. You look to the left and to the right and notice that the pews are filled with your friends and your family and your colleagues from work. This is strange you think. You walk on towards the casket in front of you. To your astonishment the body lying there is YOU. You are at your own funeral. And make no mistake, you will not get out of this world alive. Most people know this even if they don't believe it! In shock, you take a seat.
Suddenly, five people come forward – and hopefully you will have at least five people at your funeral – one after the other, to deliver their eulogies on you the deceased. They are:
1. your intimate partner or lover
2. one of your children
3. a very close friend
4. someone from your community
5. someone from work / office.
Imagine what these five people will say about you and about how you conducted your life. Will they say "This guy was amazing. He was a devoted and compassionate man who confronted his childhood issues and resolved them. He worked hard at all his relationships – with his wife, his children and his friends. In spite of his successful career, he made time for those around him. He kept mentally and physically fit. As a trader he was a true professional with incredible knowledge, incredible discipline and incredible abilities. He strived towards success with conviction and dedication. He continued to learn until the day he died. I have never seen anybody manage a crisis as he did, when the chips were down. Those times were often his finest hours".
Or will they say, "This guy was all over the place. His life was chaos. He neglected those who loved him. He had the best intentions but never managed anything he set out to do. He lied to himself and he lied to others. He had little integrity. He did not believe in himself even though he had so much going for him. He tried to be a successful trader but he couldn't keep to the simplest rules to save his life. This guy changed his mind like the weather. He gambled away his money and his life and the lives of those around him".
What would these people say about you as a person and as a trader?
For a human being just trying to live in this world, and for a trader, if you really want to create your own Constitution, you take these five people that are going to speak at your funeral about who you are and who you truly were. The great thing about doing this exercise going forward in time is that you have the chance to bring about those changes before it is too late.
Write down those things that your partner, family members, friends etc will say about you.. Write down the things you would want them to say about you.
Perhaps it will go like this. 'He is very open-minded. He is so determined that the world steps aside for a person that knows where he is going. He is so focused and ambitious, he is so hard-working, he is such a high achiever. He has such energy, I don't know where he gets it from. He is objective, proactive, organised and strategic in his thinking. He's very goal-oriented. He's committed to where he is going. He is disciplined, self-confident, motivated and optimistic. There isn't a pessimistic bone in his body and at the same time he's patient, he's intuitive, he knows the things he shouldn't be impatient with, he's honest and integral which are his greatest strengths because people can trust him'. Would they be able to say all these things about you? Would your onlookers be able to say 'he really enjoyed taking risks and more importantly he knew how to manage those risks and to manage his stress because when everything was turning sour, that man was in total control. He didn't necessarily try to work his way out of it so much as work his way through it?'
So now you have written down what you want your friends to say, write down what your worst critics would say about your work performance. Write down what your worst enemy would say about you. For example, if they believe you did them wrong. What would they say at your funeral? Now your Constitution gets to be very interesting! The reality is, everyone will have a slight variation in their eulogies but when it comes to creating your trader's Constitution and solid foundation, you want to be crystal clear in what you believe in and in what you stand for. You need to have a crystal clear understanding of your personal foundation as a human being, of your character and what you are trying to build. Then it is only of value if you are willing to fight to protect your Constitution. Now it becomes time for you to walk the talk. Take your energies and begin to create a list of traits and characteristics that you think everyone will say about you and begin to write down your Constitution.
Creating your Constitution
Creating a Constitution is very simple and needs to be pure. A trader's constitution is figured out through persistence and the foundation is laid with our character. So the question is, what kind of character do you really have? When you are clear about what you believe in, our courage takes over, allowing us to walk the talk. It is our courage that allows us to step up to the baseball plate of life and demand that we get to first base. It is our Constitution that allows us to place trades with confidence. It is our Constitution that allows us to step up to that trader's plate and demand that we call trades for success and which allows us to progress from one trade to the next like a successful baseball player who gets to first base, then to second, then to third. It is the baseball player's commitment to consistency and excellence to his profession that gets him home. Living with a Constitution allows us to go through all the necessary steps which enable us to become successful in this life. It allows us to be constitutionally based and not feeling based.
We go from managing our poverty, which is basically doing what we feel like doing and saying what we feeling like saying, to managing our mediocrity, which is now beginning to harness what we feel like doing and saying, to now managing our success, which is all about controlling our thoughts, actions and words. Feeling-based people are constantly looking over their shoulder, living a life of fear. The fear of getting caught, of exposure, of poverty. Fear imprisons, but a Constitution liberates. Fear paralyzes but a Constitution empowers. Fear disheartens, sickens and causes us to be useless whereas a Constitution encourages and makes us useful.
Write down your Constitution and place it on your trading table. Read it every day. What you want them to say about you forces you to start to perform in a certain way right now.
It might go like this..
I am a proficient, disciplined and profitable trader. I enjoy trading to make a profit. I honor the responsibility I have to myself and to those who are watching and depending on me to be such a trader. I continue to educate myself on how the markets work and I also continue to educate myself on how the mind works so that I incur the necessary discipline to execute the right actions for my success. I know how to determine market direction and I have a simple trading methodology that has an entry and two exit strategies, one for profit, one for loss. My trading methodology feels comfortable to me, is easy to understand, obey and execute. I have a set of trading rules that make sense to me and I obey those trading rules. I always trade with a protective stop. When i find a trade, I create that trade and trade my plan. If my currency of choice does not fit my trading methodology, I look for another trade in another currency. If I cannot find a trade, I am patient until the market meets my criteria. Each trade either wins me money or experience.
Thus your Constitution is simply based on three things:
1. learning market direction
2. having an entry strategy and
3. having two exit strategies
These three simple steps are figured out through persistence. Persistence allows us to get back on track when we hit a detour. It allows us to revaluate and readjust our way of thinking as we re-approach the market. There are traders who persisted until they succeeded and there are traders who gave up when they were so close to success. For those who persisted, they did so because they finally figured it out.
Take the example of a pianist who plays beautifully at a concert. You are spellbound. After the show you approach him and call him a genius. He says 'no I am no master. I am persistent'. He paid the price he had to pay to learn. He practiced for thousands of hours to become successful. He never gave up even when he hit a mental block. He broke through it to move to the next level.
The greatest gift is the belief that there is a greater purpose to our lives. Those around us who are dear to us would rather see a sermon than hear a sermon. They would rather see an increase in your account than hear how great a trader you are. Most of us pretty much know what we want to do, want to be and what we want out of life. Yet we have a hard time getting there because we don't know where to begin. The safest and best place to begin, to make money in life and in this market, is to create your trader's Constitution. The surest way to make no money in this market is to create destructive negative habits that you do nothing about. I pose a couple of questions. Is it the market we are out to change or are we trying to change our perception of how we see it? Are we trying to change the market or are we trying to change ourselves? Is it the market we are trying to conquer or are we trying to conquer our own disciplines and emotions? If you focus on the latter, you will succeed.
Trader, it is your choice. You can be who you want to be. If others can do it, you can too.
JUNE SPECIAL:

Save 50% Off Nial Fuller's Pro Trading Course (Ends June 30th) - Learn More Here