Best Forex Trading Training Course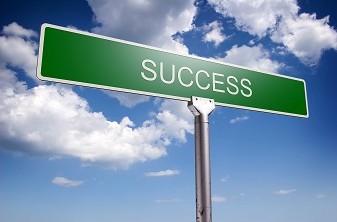 The best Forex trading course is something many people search long and hard for but never seem to find. This is because there are numerous avenues to take when learning to trade the Forex market, and many of these avenues are full of charlatans trying to sell you something that will only waste your money and confuse you in the end. Learning to trade the Forex market from a professional trader who understands the risks and intricacies involved is one of the most effective ways to learn. You will save yourself a lot of time and money when you learn from an experienced trader because you will avoid a lot of the trial and error and common mistakes that most beginning traders make. Whilst there is no concrete fool-proof way to learn how to trade, having a mentor on your side who has already been in your position and achieved what you are aiming to achieve, is obviously the best and quickest way to learn how to trade.
Learn to trade from an experienced trader

Learning to trade the same method that a professional trader uses is the quickest way to learn how to profit consistently. Many traders attempt to use complicated indicator based methods or Forex trading robots designed by people who have no proven track record trading the market and that they know nothing about. The best forex trading training will not come from a website selling a software program or a method designed around numerous lagging indicators, it will instead come from a trusted professional Forex trader who is using a simple but logical method that doesn't cause you to bang your head against your computer desk in frustration.
Keep It Simple Stupid (KISS)
Simple trading methods like price action strategies that make use of naturally occurring price signals that develop each day within the structure of the Forex market are the most effective and easy to understand. Rather than trying to interpret numerous indicators or waiting for a forex robot to give you a signal, you simply analyze the naked price chart each day and look for obvious price action signals. The best Forex training course will teach you how to use this method of price action analysis to successfully and consistently trade the Forex market.
Where as many Forex training systems come with hundreds of pages of rules about when to follow which indicator and how to interpret them, the best forex trading training will be an exercise in simplicity that will allow you the ability to gain a unique perspective on price dynamics which will then give you the power to make profitable trades in any market condition. One indisputable FACT about trading is that traders who take simpler approaches to their trading tend to be the ones that excel over a long period of time in the markets.
Nial Fuller's Forex Trading Training Course
If you are looking for a Forex trading course that gives you the necessary tools to create your own unique market perspective based on learning to analyze the dynamics of price movement, then you'll want to check out Nial Fuller's price action trading course. As far as price action training is concerned, Nial Fuller's Forex trading course is the best price action educational material available right now. Inside this comprehensive Forex and price action educational course you will learn to master specific price action setups that Nial has been using for years to make money in the markets. Any trading course working to teach you a simplistic method like price action analysis, while providing ongoing support and content updates, truly is one of the best forex trading courses.
Here's some information about what's on offer in Nial Fuller's members' area:
Four-part Price Action Forex Trading Course – A comprehensive four-part price action trading training course that contains all of Nial Fuller's personal PA trading strategies and philosophies.
Members' Daily Market Commentary Newsletter – A daily 'guide' to the price action in the major Fx markets, this is essentially an on-going real-time learning tool that shows you how to apply Nial's price action strategies to the current market conditions.
Members' Article and Video Tutorials – These are in-depth training articles and videos that build on the concepts discussed in the trading courses and are added to periodically at no extra cost to you.
Price Action Trader's Discussion Forum- Here you can interact with other members and discuss the markets and price action, this forum is moderated and is focused on the concepts taught in Nial's course; not messy and unorganized like most public forums.
Members' Email Support Line – Get your questions answered here.


November Special: Get 40% Off Life-Time Access To:

Nial Fuller's Price Action Forex Trading Course, Daily Trade Ideas Newsletter & Live Trade Setups Forum - Click Here For More Info.