GBPUSD – British Pound Vs US Dollar – Cable Outlook
This week, the GBPUSD is seen rallying strongly, momentarily about to collide with long term resistance at the 16741 level.
The short term outlook would be "sell short" from resistance, so trader can be weatching for intraday reversal signals from that area of the chart,
or even consider selling at the level. Until this pair can aggrsively close atop 16741 on the daily chart , it looks very possible that Cable will meet with sell pressure at the
higher side of this range.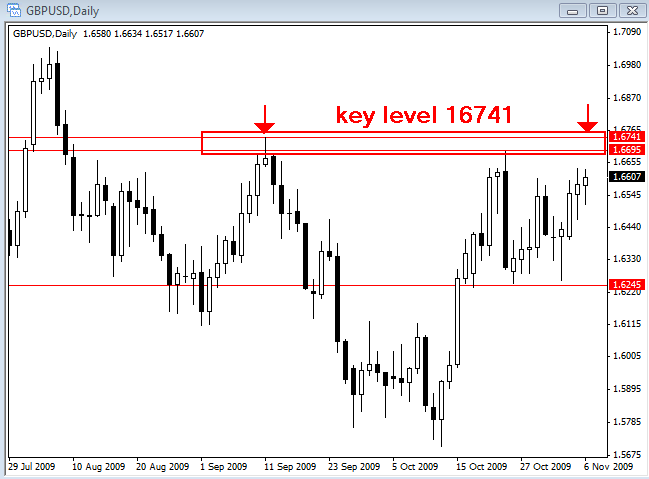 Until May 31st, Save 45% Off

Nial Fuller's Price Action Forex Trading Course, Daily Trade Ideas Newsletter & Live Trade Setups Forum - Click Here For More Info.