GBPJPY Fx Reversal Signals – Ready for falls?
A quick note on the GBPJPY forex pair outlook.
Price has reached the 15300 level and rejected, confirming a strong sell signal / reversal pattern.
Logical price action laws suggest this is the termination of the most recent recovery and as long as prices remain under 15300 resistance, the market has a solid chance of now selling off back into lower levels, closer to 14800 and then 14480.  Its not a certaintiy, but we may actually see this pair rotate all the way back down into 14000 levels once again, as this is the most recent low, and would be a logical target.
The GBPJPY pair is notorious for its volatility, so watch it closely, and favor the sellers under 15300 in the near term. see price chart below.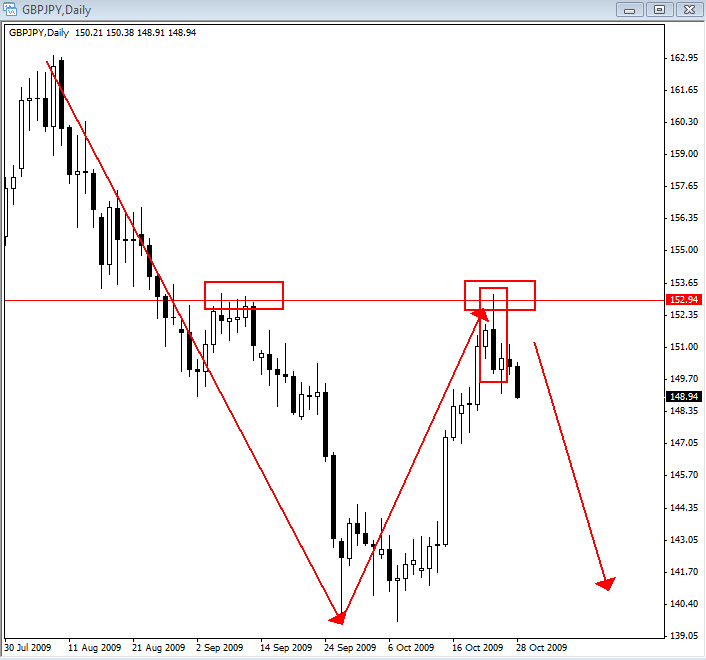 Until May 31st, Save 45% Off

Nial Fuller's Price Action Forex Trading Course, Daily Trade Ideas Newsletter & Live Trade Setups Forum - Click Here For More Info.